Report: Cavs expects Tristan Thompson to return this week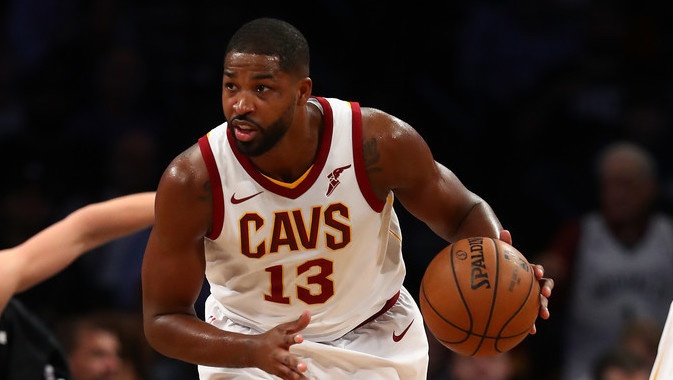 The Cleveland Cavaliers are expecting Tristan Thompson to be back in the rotation sometime this week.
Prior to Wednesday night's match-up against the Sacramento Kings, Cavs head coach Tyronn Lue was asked about Thomson's status.
"Hopefully, yeah," Lue told cleveland.com of Thompson's expected return. "Not sure how he's going to feel after today when he got done working out, so just trying to get a gauge on how he feels today, if there's any soreness or pain or anything and go from there."
Thompson, now 26 years of age, has been out of the Cavs' lineup since November 1 due to a strained left calf, but there have been good signs with regards to his recovery. On Wednesday morning, the former Texas Longhorns stand-out was seen running four-on-four drills with Isaiah Thomas and several members of Cleveland's bench unit.
"I'll be ready to return when the front office and them say I'm ready to return," Thompson said. "The medical team. I gotta stay in my lane like LaVar Ball said.
In his eight games played for the Cavs this season, Thompson has turned in averages of 4.4 points on 57.7 percent shooting from the field and 6.4 rebounds.
Coach Lue will have a few strategic decisions to make (if and) when all of his players are healthy. Will Kevin Love remain at the center position, where he's performed exceptionally well? And when Thomas is healthy enough to play, whose minutes take a hit? These aren't exactly bad problems to have. Getting healthy is obviously good. And the Cavs, winners of 12 consecutive games, have played well in face of adversity thus far. It's probably safe to say they'll figure out a way to adjust.