Tristan Thompson expected to miss 1 month with left calf injury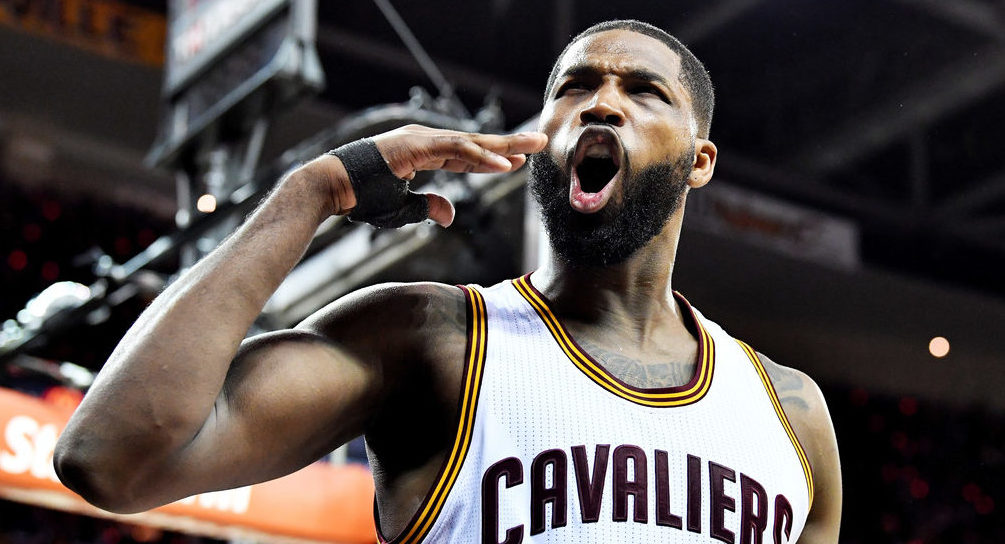 Cleveland Cavaliers center Tristan Thompson is expected to miss one month after suffering a left calf injury Wednesday night against the Indiana Pacers, according to Shams Charania of The Vertical.
Thompson first suffered the injury in the second quarter in a non-contact situation, which the Cavs first diagnosed as a strained left calf.
According to Joe Vardon of Cleveland.com, imaging on Thompson's left calf was negative, but he's still bound to miss several games. Forward Jae Crowder has been seen practicing with the starters on Thursday.
Thompson has been known as an ironman on the hardwood before having his franchise record of 447 consecutive games snapped on April 5 due to a thumb injury.
The big man started the season on the bench after head coach Tyronn Lue opted to go with Kevin Love at the center spot. He returned to the starting lineup on Oct. 24 against the Chicago Bulls after a 2-1 start. The Cavs have been 1-4 since his return to the first unit.
Thompson was averaging 4.4 points, 6.6 rebounds and 0.5 blocks per game so far this season.
Cleveland is thin in the frontline and will likely need to turn back to Love for help at the five spot as well as Channing Frye, as Thompson is the only center listed in the roster this season.