Wizards fans reaction when LeBron James hit game-tying shot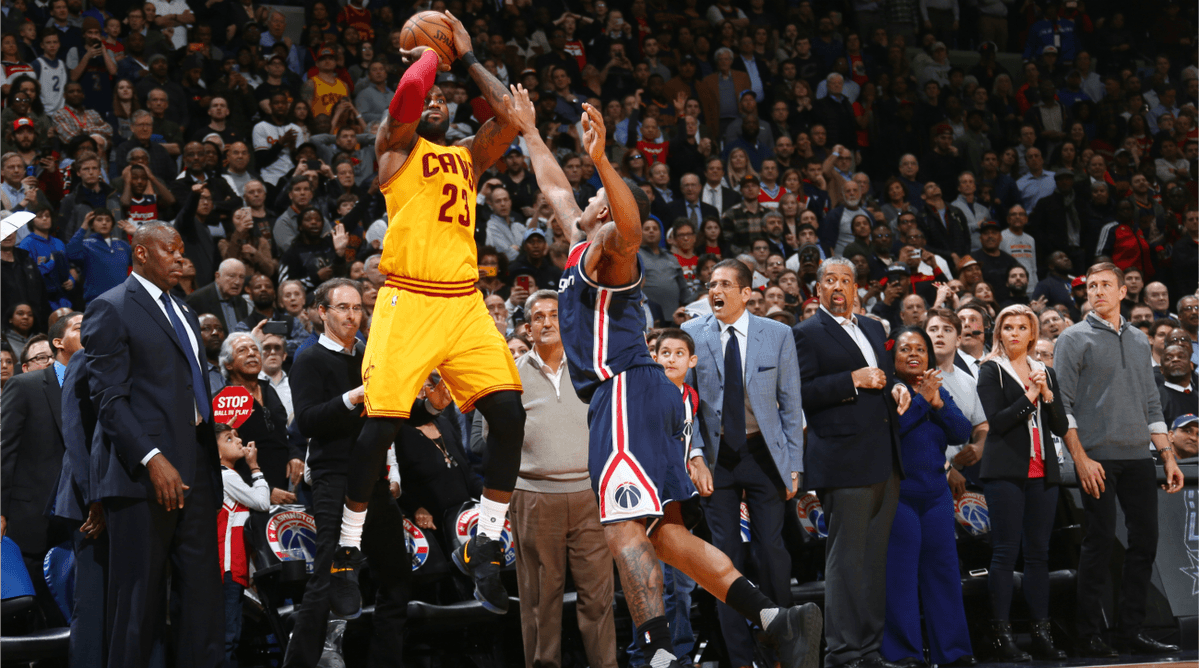 The Washington Wizards had scheduled Monday nights contest against the visiting Cleveland Cavaliers boldly on their schedule, labeling it as the biggest regular season game of the season.
Well it was a big one alright, as the teams scored a combined 275 points, the Cavaliers walking away with a 140-135 overtime victory. It escalated to great heights, as we saw LeBron James foul out for just the fifth time in his 14 year career, Bradley Beal go for 41 points, and Kevin Love go for 39 points and 12 boards.
The most incredible play of the game though goes to LeBron James. The King caught a full court touchdown pass from Love, dribbled back behind the arc, spun, faded and launched an impossible shot.
TOUCHDOWN. pic.twitter.com/GDUgX4a1n6

— Cleveland Cavaliers (@cavs) February 7, 2017
The triple went down off the glass, sending the crowd into mixed reactions, and some of them were priceless.
Us after that LeBron 3 pic.twitter.com/vRUHTSXV6z

— SB Nation (@SBNation) February 7, 2017
Also us: pic.twitter.com/r5hWqztTdA

— SB Nation (@SBNation) February 7, 2017
— Hector Diaz (@iamHectorDiaz) February 7, 2017
That shot will now forever be a part of LBJ's career highlight reel, the degree of difficulty on that was ridiculous.
"LeBron made a heck of a shot," Wizards guard John Wall told NBA.com, "that you probably make one in a million times."