With Kyle Korver joining the Cavs, LeBron James has now played with 9/57 players from 2003 draft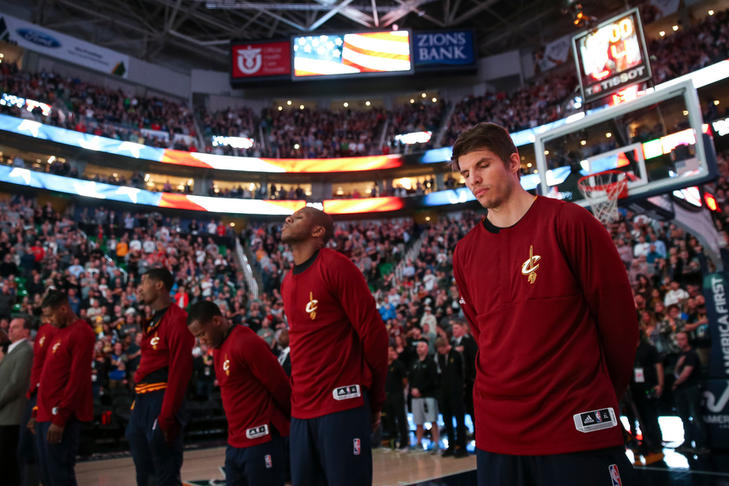 The 2003 draft class is widely considered one of the best in NBA history. A number of players have gone on to have successful careers, some turning into true superstars of the league.
LeBron James headlined the draft and was selected first overall by the Cleveland Cavaliers. After failing to win a championship in his first seven seasons with his home team, he decided to take his talents to the Miami Heat and join forces with two other members of the 2003 batch, Dwyane Wade and Chris Bosh.
However, they are not the only two players from the same draft class James has played with throughout his stellar career. With Kyle Korver joining forces in Cleveland, it makes it a total of nine players he has teamed up with from same draft he was part of.
With Kyle Korver on the Cavs, LeBron James has now played with 9 of the 57 other players picked with him in the 2003 Draft pic.twitter.com/zOii6qhMHy

— Dave McMenamin (@mcten) January 11, 2017
Given his conditioning and superb all-around game, James appears to be capable of playing for many more years to come. That being said, it gives him the opportunity of possibly playing with more of his contemporaries as teammates.
The 2003 class is still well represented in the league today with still 12 active players. Together with James, Wade and Bosh won two championships together. Others who also became champions are Mo Williams, James Jones, Kendrick Perkins, Jason Kapono, Luke Walton, Leandro Barbosa, Boris Diaw and Darko Milicic.