"There you go! There you go!" Cavaliers forward Kevin Love yelled out. "We got a squad now!" Guard J.R. Smith exclaimed. This scene took place in the Cavs locker room shortly after a 22 point blowout win against the Boston Celtics on February 11th.
The "new-look" Cavs were playing their very first game together with the new pieces acquired during the trade deadline (Larry Nance Jr., George Hill, Rodney Hood, and Jordan Clarkson). Following a long stretch of turmoil pre-trade deadline, the Cavs once more looked like a lock for the finals against the team that many surmised would give them problems in the east.
Cleveland Cavaliers guard Jordan Clarkson, age 26, arrived in Cleveland soon after the February trade deadline. The newly acquired piece made waves during his initial games with the Cavs. In his first outing in Boston at the TD Garden, his very first game with Cleveland, he scored 17 points on 7-11 shooting, sinking three 3 pointers.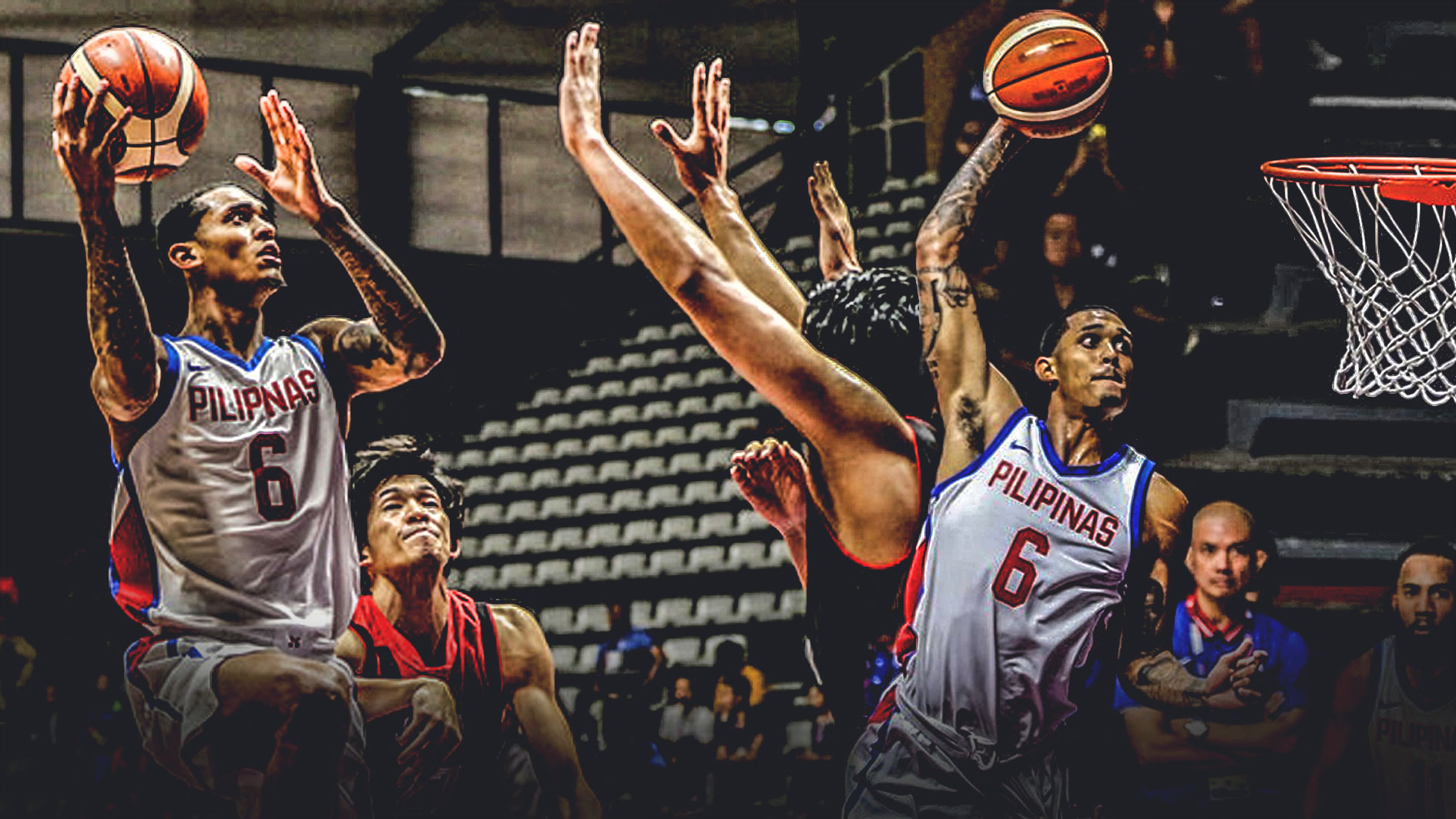 He was active on both ends, and look great in a game where the Cavs blew out a team that was at the tops of the east. The very next game he scored 14 points on the road in Oklahoma City, on 60% shooting from the field. For the rest of the regular season, Clarkson looked great.
As primarily a bench scorer, he averaged 12.6 points on 56.5% true shooting, including a high mark of 40.7% from 3 on 3.9 attempts per game (though he only attempted 108 threes, so it's a small sample size). Despite these numbers not being as high or on similar volume to his numbers while on the Lakers, Clarkson performed well on a team that he got very few games to adjust to and the hit his numbers took made sense, given he was playing with more talent.
However, the honeymoon phase was soon over when the playoffs rolled around. After playing just 28 regular season games for the Cavs, things quickly got rough for Clarkson. Coach Tyronn Lue gave him a lot of minutes in the series vs. the Indiana Pacers, and Clarkson struggled. To see there was a drop off from his regular season performance would be an understatement – check out his splits for the Indiana series.
Source: Basketball Reference
With an only 32.5% field goal percentage, Clarkson failed to make many of the same shots that he did during the regular season, including only making two total threes throughout the whole series. Despite the amount of minutes he was given, he struggled to contribute in a significant way on either end of the floor.
This was the cause of frustration for fans of the Cavs everywhere, as there were few signs that pointed toward possible improvement in the playoff atmosphere. It left a lot of Cleveland fans with a horrible sense of negativity, the sort that has carried over well into the offseason.
By the time the Boston series rolled around, his basic stats were as follows:
Source: Basketball Reference
His minutes were down 6 minutes per game from the Indiana series, and he only played six games out of seven. His field goal percentage was worse on more shots, and he only attempted two free throws throughout the entire series.
All in all, it was not the greatest turn of events for Jordan Clarkson. A player once presumed to be — at the very least — a rock solid players for the Los Angeles Lakers, who could become an above average talent when he was acquired in the infamous trade by the Cleveland Cavaliers.
At this point Clarkson was seen as a liability on the floor by many and even he himself had acknowledged his playoff struggles, in this interview:
These struggles persisted throughout the entire playoffs and when the Cavs made it to the NBA Finals, Clarkson only played the first two games in Oakland and was marked as DNP-CD for the final two games of the season in Cleveland.
With $12,500,000 and $13,437,500 left on his contract for the next two seasons, many Cavs fans had little to be inspired about when it came to Clarkson. The media was coming down hard on him, and it made the trade deadline moves look a lot worse, as opposed to the moves looking pretty solid in the regular season.  
So what's going on here? Is there hope?
I've been pretty harsh on Clarkson here so far, but when looking at a player, I think it's important to take a holistic look at what they've done and address the major concerns, and then discuss why those rough patches may have came up in the first place.
Jordan Clarkson spent three full seasons with the LA Lakers before being traded to the Cavs in his fourth season in the league. During these three seasons, the Lakers were in rebuild mode – acquiring assets for the future, developing young players, and not winning a lot of games.
Out of Clarkson's three full seasons with the Lakers the max amount of games they won was 26 games, in the 2016-17 season. However, Clarkson played well, making himself known as one of the best off the bench scorers in the league with the Lakers.
On this Lakers team, Clarkson was able to play with no pressure and few expectations as the Lakers' priorities were on developing their young and recently drafted talent, such as D'Angelo Russell, Julius Randle, and Brandon Ingram. This meant that the young guns like Clarkson had a greener light to shoot and control the ball as it was part of the development process for them. There weren't thoughts of letting the vets handle things late in the season due to playoff aspirations, as the Lakers did not come near the postseason picture during Clarkson's full seasons in LA.
These factors created a sort of low-pressure, low-stakes environment in LA during Clarkson's tenure. Lakers were able to run sets for their young guns to get shots and figure out how to operate in an NBA offense. Clarkson didn't have the pressure of having to get to the playoffs whatsoever. There wasn't the pressure of playing next to a star or superstar, either (outside of Kobe Bryant's final year).
Continuing on this train of thought, we can begin to answer the question of why Clarkson's performance dropped off so much in the playoffs. Compared to games in the regular season, players must now play to keep their season alive. Defenses tighten up, and stars tend to kick things into high gear.
Unfortunately for him, Jordan Clarkson seemed to have a great deal of trouble adjusting to the ramped up intensity of the playoffs. He wasn't finding the shots he found during the regular season, and when he did, he wasn't hitting.
This environment was the exact opposite of what he had gotten used to as a Laker — a high pressure, high stakes situation. The expectation for the entire Cavs team was another run to the finals, of course. With Boston missing stars Kyrie Irving and Gordon Hayward, and the perceived mental advantage over the Raptors, fans and observers had high expectations for the Cavs despite the post-deadline team having to deal with injuries and playing fewer than 30 games together in the regular season.
Many of these expectations seemed to have an affect on Clarkson's psyche and ability to play his game during the playoffs, and it showed in the rough road to the Finals and Clarkson's stats/playing time.
But you said there's hope…?
Yes, I did, and let me explain why. I believe that considering all of these factors, Jordan Clarkson was just simply not ready for the playoff atmosphere quite yet. With audiences being even more rowdy and loud than ever before, the expectations you have to meet, and players tightening up their games, Clarkson just wasn't ready for it.
Keep in mind he only played 28 games with the Cavs before the playoffs, and though he did quite well during remainder of the regular season, it's way different than a whole season to get used to playing with the team. Performing in a role on a team that he had only been on for a relatively short amount of time during the most difficult part of the season is pretty reasonable cause for struggle, in my eyes.
I think before giving up on Jordan Clarkson, it's important to step back and think about the type of player he was outside of the recent Cavs playoff run. He was a 6th man scoring guard who could create his own shot, and occasionally spot up from 3. He had a lot of crafty moves around the basket and a sound jumper.
Though not a super efficient scorer, he was efficient enough to be a positive contributor, and when in his rhythm he proved to be a valuable offensive threat. He's shown a variety of moves and methods to score, so there isn't a question of his versatility as much as there is a question about if he can maintain it.
Check out these highlights from the 17/18 season before he was traded to the Cavs, against the defending champion Golden State Warriors. They really demonstrate his ability to lead a second unit and score in a variety of ways, and I think it demonstrates a role the Cavs should try to use him in going forward:
This summer, Clarkson participated in the Asian Games, playing with the Philippines national team. He had quite the showing, averaging 26 points, 6.5 rebounds, and 5.5 assists with only 0.7 turnovers a game, and all on great efficiency. Though the competition in the Asian Games isn't exactly NBA caliber, it still helps to see that Clarkson performs well when he's able to get the ball, run free, and make plays as a leader.
Okay, interesting… So how can the Cavs utilize him?
I think the meat of how Jordan Clarkson can be better utilized isn't that complicated. I simply think he needs more experience and more time to get used to playing on the team. I think he needs to have a true leadership role with the second unit, and I think the opportunity he'll get with the Cavs next season is perfect. There's no skin off of the team's back if they make or don't make the playoffs – and Clarkson has always been good in the regular season, so I doubt that'll be an issue for him.
If Lue allows him to lead the second unit and gives Jordan Clarkson not "the green light," but maybe a "green-ish light" to make the right plays, I feel that Clarkson will find his rhythm and role with the Cavs going forward. I fully expect the Cavs to make the playoffs next season and if that does happen, I think that with a full year of experience will be invaluable for him to play more like his regular season self in the postseason.
To conclude, I fully believe great things lie ahead for Jordan Clarkson, and Cavs fans should in no way be surprised when he bounces back from his showing in last season's playoffs and proves himself as a good player and leader for the Cavs. He's shown he has the ability and talent to be a valuable player.
Now, it just comes down to playing his role and learning how to fit in with the different pieces the Cavs now have.