Although the Cleveland Cavaliers are expected to struggle putting up points on the board without LeBron James, that may not be the case.
Buoyed by a five-time All-Star that's capable of exploding on any given night in Kevin Love, Cleveland is outfitted with one player who can score at least 20.0 points per game. The sharpshooting big man has averaged 17.1 points per game in the four seasons since he's been with the Cavs. For the first time in his Cleveland tenure, Love is now the alpha dog and as the first option, crossing the 20-point plateau shouldn't be hard in a role that provides him with more field goal attempts.
The last team that Love led, the Minnesota Timberwolves, averaged 106.9 points per game in 2013-14 (ranked 3rd in the NBA). While Love averaged 26.1 points per game that season, that shouldn't be expected this season given Love's focus on facilitating for his teammates and allowing the Cavaliers' other players to stretch their wings too.
However, the Timberwolves only had four players averaging at least 10.0 points per game that season, including Love.
Kevin Martin (19.1 points per game), Nikola Pekovic (17.5 points per game) and Corey Brewer (12.3 points per game) were the other three.
The Cleveland Cavaliers look to have at least that many, with Love (17.6 points per game last season), Rodney Hood (14.7 points per game last season), Jordan Clarkson (13.9 points per game last season) and Collin Sexton (19.2 points per game as a college freshman last season). If Cedi Osman continues to be aggressive, he can be a player that averages at least 10.0 points per game too.
That said, there have been teams with five players averaging at least 10.0 points per game that haven't been able to score 100.0 points per game, like the Kyrie Irving-led Cavaliers (2011-12 to 2013-14). So what would allow the Cavaliers to be one of the league's better offensive teams, especially when Love isn't expecting to put up the same numbers he had in his last season with Minnesota?
Looking at what Love's team was elite at in his final season with the Timberwolves, Minnesota finished the season ranked first in field goal attempts per game (87.5), second in offensive rebounds per game (12.5), third in free-throw attempts per game (21.8), fifth in assists per game (23.9) and sixth in rebounds per game (44.7).
Luckily for the Cavaliers, these five statistical categories not only factored into the Wolves' offensive success but can largely be replicated.
Field goal attempts
In Cavs head coach Tyronn Lue's system, the Cavaliers have always stressed pushing the pace but this season is the first time that players consistently push the ball up the floor after rebounds, looking to attack before a team can set it's halfcourt defense. Utilizing a 12-second shot clock in practice, Cavs point guard George Hill knows the goal is to get 90.0 field goal attempts per game if they can.
Through the 2018-19 preseason, the Cavaliers have averaged 86.3 field goal attempts per game, not far off the Wolves' mark in 2013-14.
Offensive rebounds
As far as crashing the glass is concerned, Cleveland still has one of the league's best offensive rebounders in Tristan Thompson and a player who can have a similar impact on the glass in Larry Nance Jr. but they don't have a behemoth in the middle like Pekovic, who averaged 3.8 offensive rebounds per game in 2013-14. That's unfortunate, as second-chance points are an easy way to get points on the board.
That said, as Pekovic was a relatively weak defensive rebounder (4.9 defensive rebounds per game in 2014-15), Minnesota's total rebounding numbers are easier to replicate.
Total rebounds
Interestingly, even with LeBron's 8.6 rebounds per game, the Cavaliers only averaged 42.1 rebounds per game last season (ranked 23rd in the NBA). As a result replacing James with another strong rebounder in Osman won't allow them to be an elite rebounding squad.
Or can they?
Through the preseason, the Cavaliers are averaging 11.7 offensive rebounds per game and 46.7 total rebounds per game, numbers pretty similar to the ones that the Wolves had in 2013-14. This is despite Love only playing in one preseason game.
They attack the glass as a group and the gang-rebounding, a collective effort that allows them to mask the individual weaknesses of certain players, has made it easier for Cleveland to be a strong rebounding group as a whole.
Grabbing (defensive) rebounds doesn't seem like it aids a team's scoring effort but when nearly every player on the team is allowed to start a break after grabbing the board, under Lue's directives to play at a fast pace, rebounding becomes essential to the team's scoring attack.
Free-throws
Attacking the rim has always been one of Lue's primary directives and, though they've fallen in love with the three-point shot often, the Cavaliers have done well being an attacking team. One of the primary benefits of being a team that attacks the rim is the amount of free-throw attempts a team can amass by being aggressive. Led by the freight train James (6.5 free-throw attempts per game), the Cavaliers averaged 23.3 free-throw attempts per game last season (ranked ninth in the NBA).
In the preseason, the Cavaliers have averaged 28.3 free-throw attempts per game.
It's not surprising given their pace and the fact they've added Sexton, a player with an attacking style, to their backcourt rotation. Having Hood playing in place of Smith in the starting lineup is also a difference, as Hood is more likely to attack the rim with the hope of drawing a foul than Smith, who was largely a three-point specialist.
With more touches in general and in the post, specifically, Love will also have a bigger impact from the charity stripe. He averaged 4.5 free-throw attempts per game last season and though his game is more perimeter-oriented than in seasons past, he'll have a few mismatches in the post that invite fouls and he's become savvy at drawing fouls off of his pump fakes.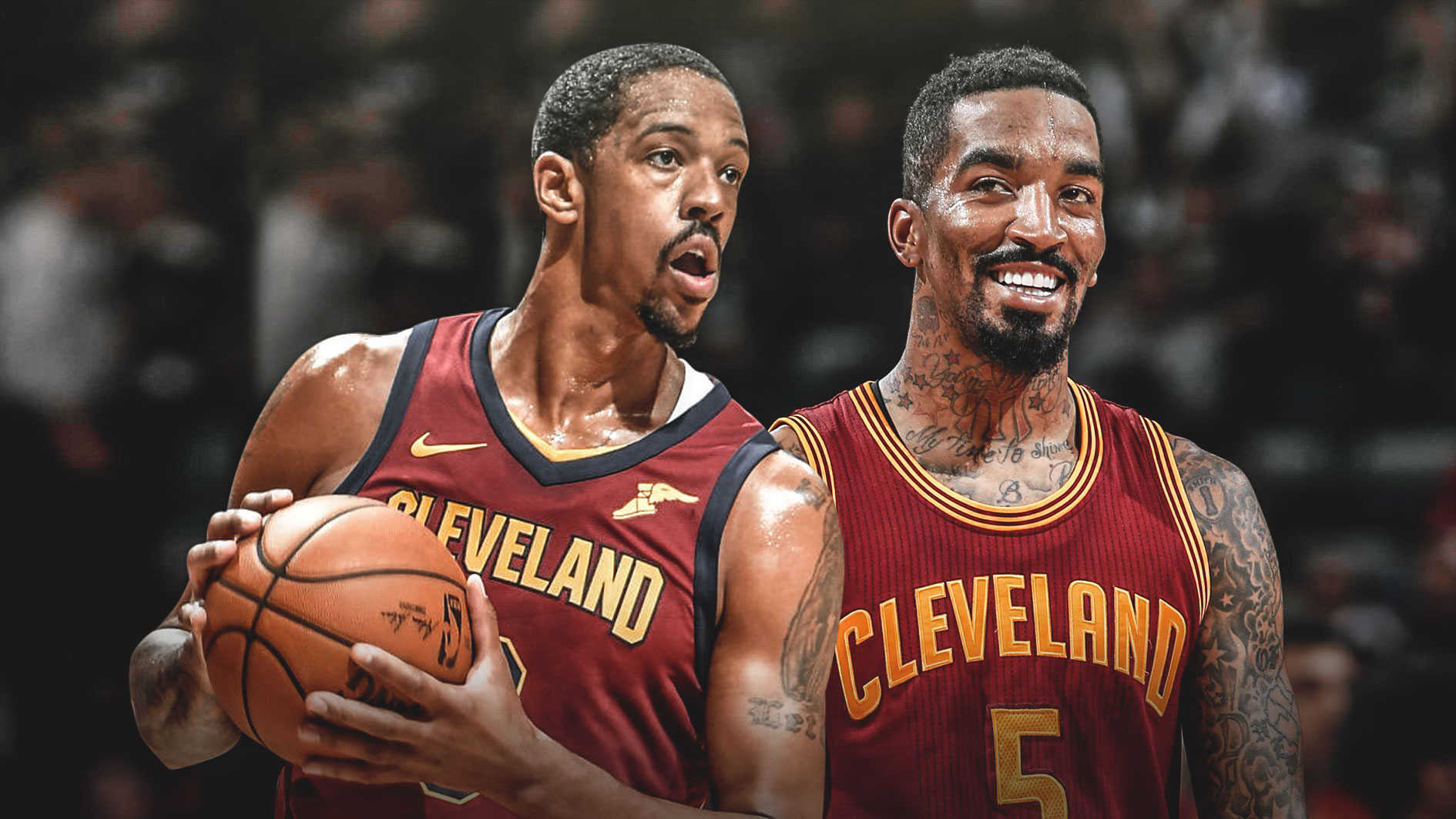 Assists
Having a primary facilitator who is an elite floor general, like the Cavs had last season in James (9.1 assists per game) and the Wolves had in 2013-14 with Ricky Rubio (8.6 assists per game), can do wonders for the efficacy of a team's offense. However, the Cavaliers won't have that this season from any player.
What they'll have instead is a system predicated on movement and quick decisions. Averaging 18.3 assists per game in the preseason, it's clear that the Cavaliers still need to gain familiarity with the options they have in their sets and actions. However, that intuitive decision-making will come with time and experience.
The Cavaliers assists in the preseason are also likely lacking because Love has only played in one preseason game and was replaced by Sam Dekker in the starting lineup. While an intelligent and versatile player, Dekker's scoring ability is nearly the polar opposite of what Love has proven himself capable of providing on the court. The only similarity the two share is an awareness of when to cut to the rim for a shot.
Similarities to the Oklahoma City Thunder?
There's no exact parallels between this current Cavaliers team and Love's 2013-14 Timberwolves. Furthermore, However, the five categories that were mentioned do correspond to team success. In fact, the only team that was in the top-five of each category, excluding assists, were the Oklahoma City Thunder.
The Thunder, who finished last season with a win-loss record of 48-34, averaged 107.9 points per game (ranked 12th in the league).
The Cavaliers have averaged 105.7 points per game in the preseason.
Bonus points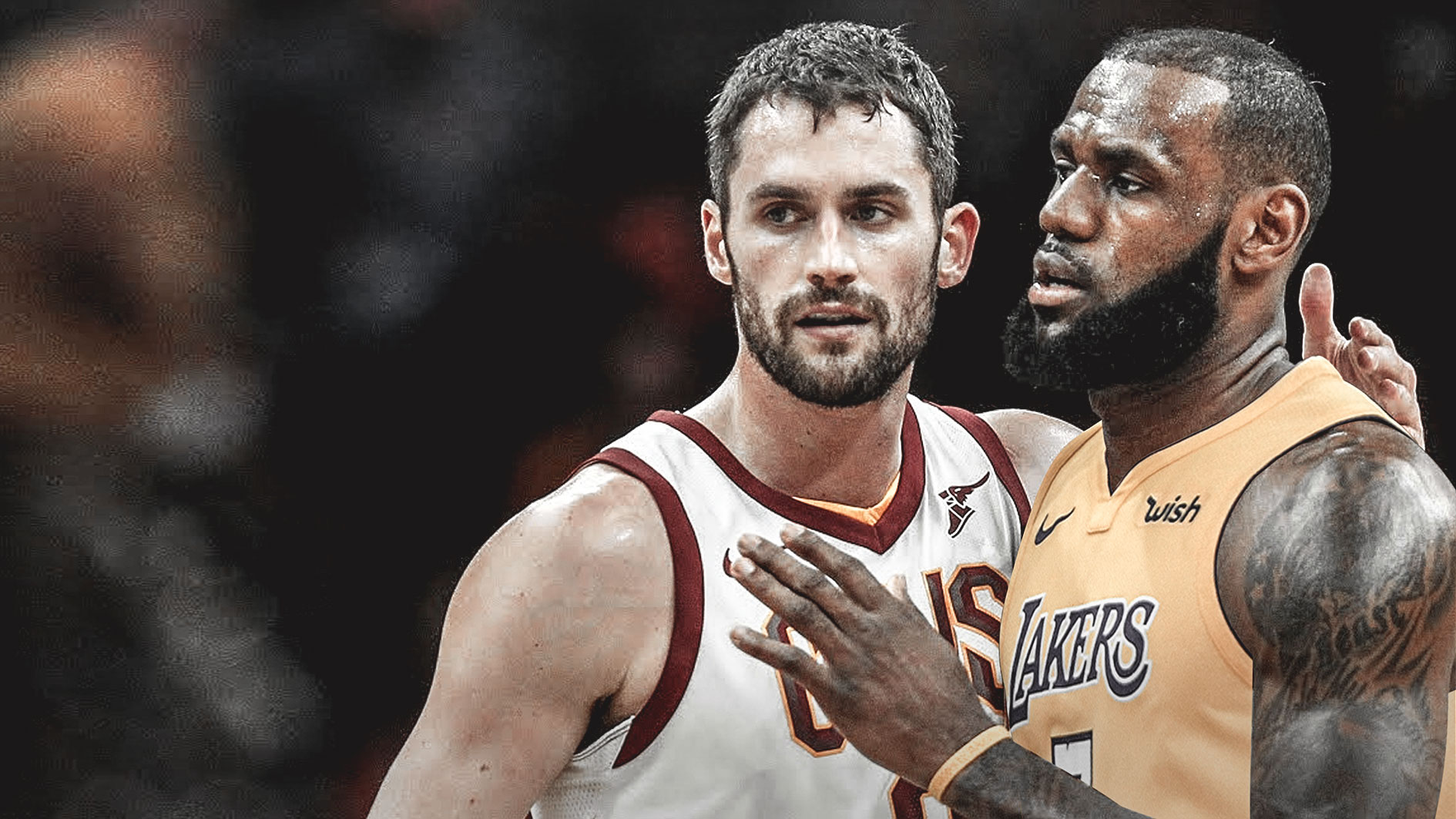 Unlike the 2013-13 Timberwolves or last season's Thunder team, the Cleveland Cavaliers aren't expected to struggle from three-point range next season. They converted 37.2 percent of their threes last season (ranked 6th in the NBA) and the best three-point shooter they lost in the offseason was James (36.7 percent shooting from three last season).
Even with Love (who made 41.5 percent of his threes last season) playing just one game, the Cavaliers have made 37.0 percent of their three-point attempts. When looking at their ability to score with the best team's in the NBA, prolific three-point shooting could be the difference between them being a slightly above-average and a top-tier scoring team.
Having bought into Lue's system and mantra of pushing the pace, the players will be able to get plenty of field goal attempts, free-throw attempts and even rebounds. Playing fast will also cause the other team to play sloppy and miss shots, only aiding the Cavaliers ability to get out on the break and attack the rim.
*All stats gathered from NBA Advanced Stats and Basketball Reference