The departure of now Los Angeles Lakers forward LeBron James is a shot in the heart for Cleveland fans everywhere, but there's a silver lining to this cloud for sure. Without LeBron dominating the ball (though, to be fair, he was extremely effective at that), the young players in the Cavs rotation will have bolstered opportunities to be a bigger part of the team and fend for themselves.
Without LeBron to instantly come through in clutch time or isolate with the ball in his hands, the Cavs youth movement will learn to be great on their own and in turn grow faster as players, especially for high guys like 2018 Cavs draftee Collin Sexton.
Essentially, they'll thrown into the fire and they have to learn very quickly since the Cavs are trying to be a winning team this year and not take the "tanking" route.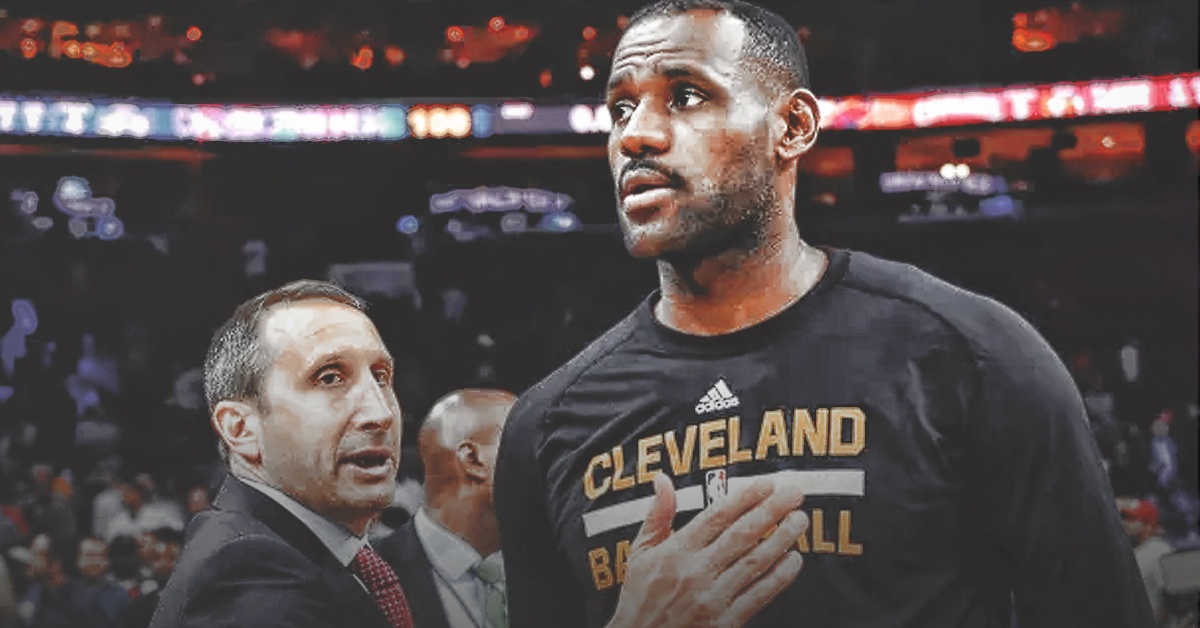 I especially hold the stance that the Cavs center rotation will prove to play well next year, in big part because of this increased role. I wouldn't expect an offense to be run through the centers or anything, and in comparison to the rest of the team the center rotation will still be a trio of low usage big men.
The Cavs have a few different ways to go with the center rotation they have, and in this editorial I'll be discussing what each of these three guys – Tristian Thompson, Larry Nance Jr., and Ante Zizic – can bring to the team.
Tristan Thompson: Veteran Pedigree
Tristan Thompson, a 6'9″ center drafted 4th overall by the Cavs in 2011, had an… up and down season last year, to say the least. Before his injury near the beginning of the season, Thompson averaged 4.4 points and 6.4 rebounds while the Cavs went 3-5 in the first 8 games.
Thompson then had an unfortunate in game injury that had him sidelined for quite some time. He didn't play again until mid-December. From his return against the Hawks to the all-star break, Thompson averaged 6.1 points and 6 rebounds, to go with 2 offensive boards per game.
He had a +/- of -1.8 during this stretch, and didn't quite seem like the Tristan Thompson of old, from 2016 in particular. Post all-star break he was a -4.4 on the floor, and he had missed another stretch of games due to injury. Thompson was missing shots around the rim that he'd normally make, and the veteran center generally struggled the whole regular season.
Despite his struggles, I would say Thompson looked much better in the playoffs during the Cavs' run through the Eastern Conference. He returned to his older form as a more physical and switchy defender. Because Tyronn Lue had focused on utilizing Kevin Love at center more often than not, Thompson had a smaller role during the Indiana series and didn't play for 3 out of the  7 games.
However, in Game 7, he came up huge when he scored 15 points to go with 10 rebounds to close out the series in 7. The Cavs fans, bench, and players on the floor absolutely loved his energy and everyone fed off of it. He hustled, blocked shots, and generally played like the Tristan Thompson steam engine of old. He performed well in the sweep of the Toronto Raptors, but he came up biggest in my opinion during the series against the Boston Celtics.
Coming Through in a Pivotal Series
In this series he managed to score 7.4 PPG while picking up 8 rebounds per game, with 2.3 of those being offensive boards. However, the area he came through the most was his defense. His defense on Celtics all-star Al Horford was truly special. Check out this table comparing Horford's stats when Thompson is on the floor vs. off the floor, sourced from user NameAttemptFive on Reddit:
Though many had insisted Thompson had begun an early dropoff, he showed that his calling card for being a good defender and rebounder was still present in the Celtics series. Without his efforts, the Cavs may have not been as fortunate as they were to win the series and advance to the 2018 NBA Finals. This performance on the defensive end by Thompson gives some hope that he can still be a high tier role player for the Cavs, but he'll have to prove he can keep it up next season.
The Offseason
Thompson's been putting in his fair share of work this offseason. I've always enjoyed taking a look at film from random pickup games during the summer or international world cup type games and finding things to get excited about, but chances are Tyronn Lue will ask Thompson to continue playing a similar role as he's played in previous seasons – being a hard-nosed defender and effective on the glass. So, summer film that comes out of Thompson making pull-up midrange shots or crossing up defenders likely won't happen more than a few times during the actual season. Rebounding and defense has always been his calling card, so if he can excel in that role, the team is much better for it.
Championship Experience
One last thing to discuss here for Thompson is that he's a champion, a veteran of the game. He will be entering his 8th season in the league this October, and no amount of talent or athleticism can replace true experience.
Thompson has won a championship and has proven he is able to play championship basketball by making important stops and having big games against strong teams in the playoffs. He's currently only 27 – just entering the "prime" ages of his career. Thompson's championship experience and veteran knowledge should prove helpful to a young player like Larry Nance Jr., who draws comparisons to Thompson in a lot of ways in terms of body type and position. This sets up the youth on the team well for a bright future of having played with winners early on in their career.
Larry Nance Jr.: A Building Block for the Future
Larry Nance Jr. was drafted originally by the Los Angeles Lakers 27th overall, after having played four seasons at the University of Wyoming. He spent two full seasons in Los Angeles, playing with NBA great Kobe Bryant during his last season with the Lakers. Halfway through his third season with the Lakers, he was traded to the Cleveland Cavaliers as part of the February trades. Nance, upon finding out about the trades, was excited to play for the team his father played for. He was even given permission by the league to use his father's number, 22 – despite it being retired in Cleveland.
Man, I was born and raised in Akron, Ohio, so I've been a Cavs fan and a LeBron fan for as long as I can remember. Getting the chance to come home and put on the jersey of the team that I cheered for my whole life is pretty cool.
Source: HoopsHype Interview
Through his regular season stint with the Cavs, Nance averaged 8.9 PPG and 7 RPG, with 2.2 of those rebounds being offensive boards. He's very reminiscent of Tristan Thompson in how he's most effective as a player – a strong rebounder, alley-oop finisher, and solid defender who is capable of switching. His offensive game is a bit more diversified than Tristan Thompson, as Nance is willing to take open midrange or long-distance shots if defenders leave him open in those spots.
The Pick and Roll/Pop
To me the best asset that Nance has as a player is his smarts in running the pick and roll/pop two man game. He knows how to cut to the basket and finish for easy points or mix defenders up to give himself space for an open jumpshot.
Nance's March 5th performance against the Detroit Pistons in Cleveland demonstrate these principles well. In this play, two screens are set for Rodney Hood by LeBron James and Nance who allow Hood to curl around to the top of the key. Nance sees that he can lose Andre Drummond and rolls to the basket so he can finish strong. In this clip, he shows his ability to make the open jumper in a pick and pop set that he initiates.
He motions for J.R. Smith to use the screen, then gets open between the 3 point line and the elbow since the defense is more concerned with making sure J.R. doesn't get a good look from 3. Since Blake Griffin and Drummond (who recovers to the paint) are more concerned with protecting the paint around the rim, Nance is able to get his shot off from midrange.
In the upcoming season, I can imagine a set like this being run with an aggressive ball handler like Collin Sexton who can draw in defenses so Nance can get open from his comfort spot. Check out the rest of his 22 point performance:
Of course, these are some of the more ideal situations and better defenses will be able to guard actions like the ones above better. Nevertheless, having the options to run a pick and pop set with your center and get him a midrange shot that you know he can knock down, or an alley oop, or a screen and roll – all of this just makes the team better. The Cavs will have a lot more options when he's on the floor.
Energy
Another thing that's always been great about Nance is just the amount of energy that he plays with. He's the kind of guy to never take a play off and he always commits on defense. Even if he misses a coverage, or gets blown by, Nance continues to play hard and put his best foot forward to defending.
He has a valuable build in today's NBA where he's capable of potentially switching out onto the perimeter and guarding perimeter players for single possessions, much like what Tristan Thompson was well known for in 2016. Most of all, Nance's energy is just important for a team like the Cavs that is trying to break the mold they formed last year of being lazy and unmotivated on defense for stretches of the season, and be known for hustling and playing hard. Nance is the perfect piece for that.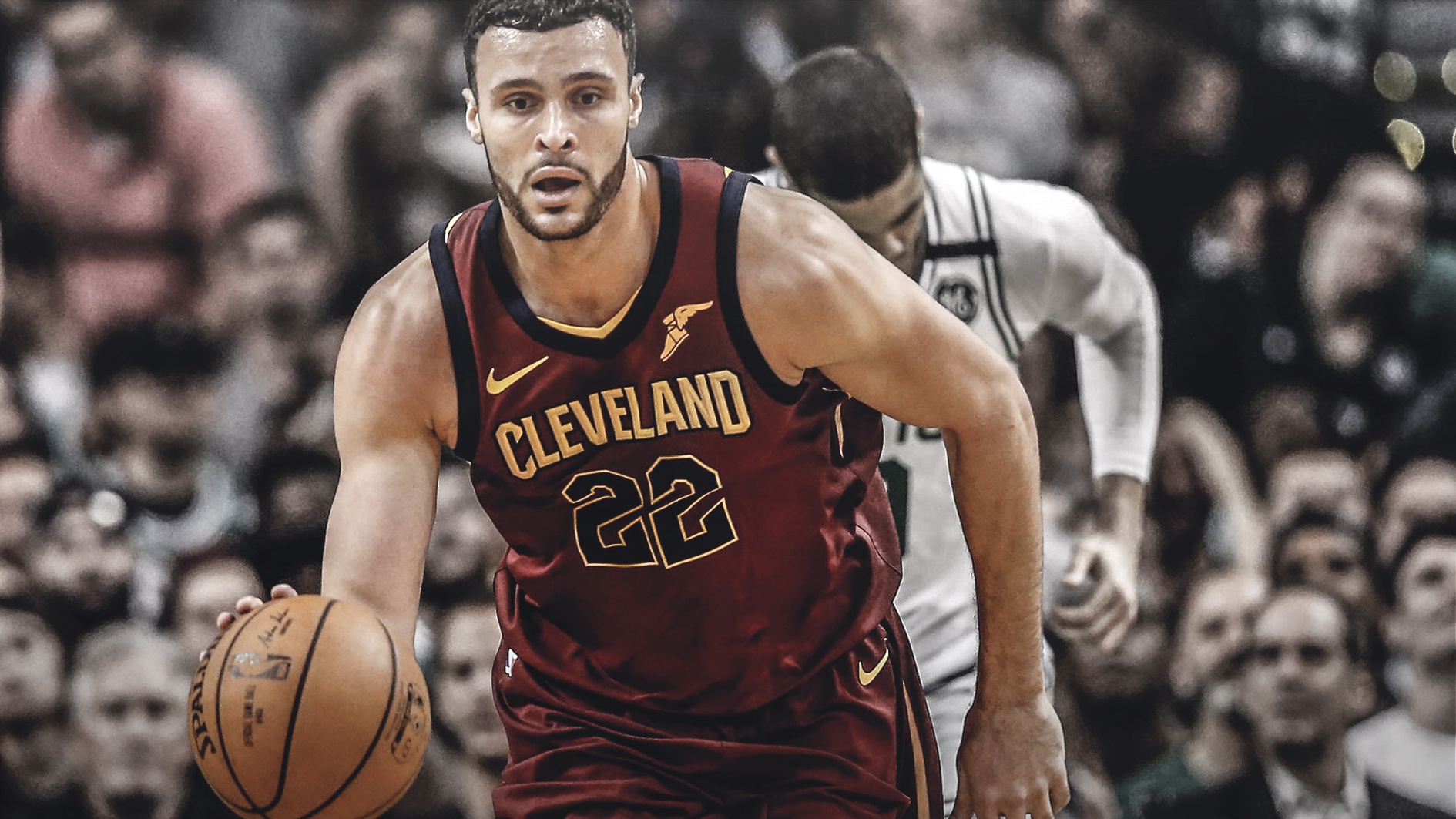 The Future
If you've been following the news this offseason, you already know that there's a lot of interest in Nance as a long term piece for the Cavs. In early August, Jordan Schultz reported that the Cavs were having discussions with Nance's representation about a potential contract extension.
From all of the reports going around, the Cavs are high on him, and for good reason. Locking him up on an extension will give the Cavs a piece they can work with for many years to come and it'd be quite poetic to see the son of a Cavs great in Larry Nance Sr. play using the same number his father did, and on the same hometown team.
Ante Zizic: The Big Z 2.0
Ante Zizic, drafted 23rd overall by the Boston Celtics in 2016, was sent over in the Kyrie Irving trade in late 2017. Considered by many to be an afterthought in the trade, and a player who wouldn't see the floor much if at all, Zizic didn't come up much as a talking point in the initial reactions to the trade. He didn't get many minutes in the 2017-18 season, but in the limited minutes he was given,  he was a productive player for sure.
RECOMMENDED
What kind of player is he?
Zizic is a 7 foot "traditional" center who is most effective around the basket, especially in the context of cleaning up missed shots around the rim, completing alley-oops, or being an intimidating defensive presence. I think he can still work on improving his rebounding, however, as his rebounding numbers when he was given adequate minutes were a bit underwhelming for a 7 footer like him.
However, Zizic is only 21 so he has a chance to improve that aspect of his game in years to come. He also shot a respectable 21/29 from the charity stripe, which is very encouraging. If he's a good free throw shooter he can avoid being run off the floor in close late game situations by teams who foul in the bonus.
One thing I like a lot about Zizic that he showed good flashes of in the summer league are his post moves. I don't expect Zizic to be given many (if any) post-up touches during the regular season as those touches will likely be reserved for Cavs F/C Kevin Love, but in backup units there's a possibility.
In the Summer League game below against the Chicago Bulls, Zizic showed a variety of crafty and smart post moves to score around opposing defenders. I'd like him to finish with more authority in the future, but he showed great things with the expanded role he was given in the Summer League.
He also displayed a lot of hustle on the offensive boards, which is important to that new identity the Cavs are going for – a team that hustles every game and plays with energy.
Filling in the Blanks, What's in Store?
At points in the season where injuries would have the usual centers in Tristan Thompson and Larry Nance Jr. out of the rotation, Zizic stepped in and filled in diligently. In a game at home against the Milwaukee Bucks in March, Zizic scored 13 points to go with 6 rebounds for a Cavs win when neither Nance nor Thompson were available to play.
Zizic has shown that he can step up and my hope is that the minutes he gets next season reflect that. In today's NBA, teams are typically getting smaller with centers that are around 6'9″ and "switchy" meaning that they can guard multiple positions in case they are forced to do so in a pick and roll situation. Because the league is more heavily emphasizing the 3 point shot and skilled backcourt players, being able to guard on the perimeter is important.
Zizic doesn't project to be a player who can guard much more than the center position, but if he can help well on defense and finish around the rim, there's no reason he shouldn't be in the ballpark of 12 or so minutes a game in the Cavs' "big" lineups. Once again, however, we will see how often Coach Lue decides to utilize his skillset on the court.
In Conclusion
The Cavs at this point have obtained themselves a nice 3-piece center rotation (if we consider Kevin Love a PF) that has a variety of skills and situational usability. Zizic works well with big lineups, and Nance and Thompson work well with more switch-happy defenses that Coach Lue may choose to play.
They're all fairly young, so they have room to grow and learn as players. They've all individually had their share of great performances (and Thompson has a championship ring for his!) and I expect to see even more come from them going forward.
Watch for them this season – they'll play a big role in the success of the team.