The buzzer sounded, and the Cleveland Cavaliers had defeated the New York Knicks by a final score of 113-106. It was a rare victory for the Cavs, but it wasn't just any win. It was the first game back in Cleveland for newly (re)acquired point guard Matthew Dellavedova, who finished with 15 points, three assists, and four rebounds.
Towards the end of the game, the raucous crowd at Quicken Loans Arena broke out the M-V-P chants for Delly, and the fans weren't the only ones showing their love for the Aussie.
That was Nance's *second* game as Dellavedova's teammate. The impact he has already made on this young team cannot be understated. He was beloved by the Cleveland fanbase during his first stint, to the point he may have been the most popular athlete in the city aside from LeBron James, Francisco Lindor, and Joe Thomas. Dellavedova now finds himself playing a different role for his new old team, yet in many ways, nothing will have changed. He is still the same old Delly, and is more than a player, both to his team and the city of Cleveland.
M-V-P! M-V-P!@matthewdelly is undefeated at @TheQArena. @Larrydn22 knows. 👍#BeTheFight pic.twitter.com/Pt8GoS9Pzp

— Cleveland Cavaliers (@cavs) December 13, 2018
Dellavedova began his career with Cleveland as an undrafted rookie in 2013-2014. He served as Kyrie Irving's backup, and was more of a defensive player than a scorer. Although his numbers weren't anything special, Dellavedova appeared to be a nice find by the Cavs. His role did not change much once LeBron James joined the team, at least not until the playoffs. Dellavedova garnered attention for his hard-nosed and scrappy playing style, which was classified by some as dirty.
Filling in for the injured Kyrie Irving, Dellavedova made his presence felt in Game 2 of the 2014-2015 NBA Finals. He held Stephen Curry to just 22% shooting, as the Cavaliers pulled out a victory to even the series. In Game 3, Dellavedova scored 20 points and Cleveland took a 2-1 series lead. After the game, Dellavedova was taken to the Cleveland Clinic and received an IV, as he was severely dehydrated. This performance solidified him as a fan favorite.
Unfortunately, without Irving and Kevin Love, the Cavaliers were an extremely shallow team from a depth perspective, and were unable to contend with Golden State's three-point barrage and deep rotation, falling in six games.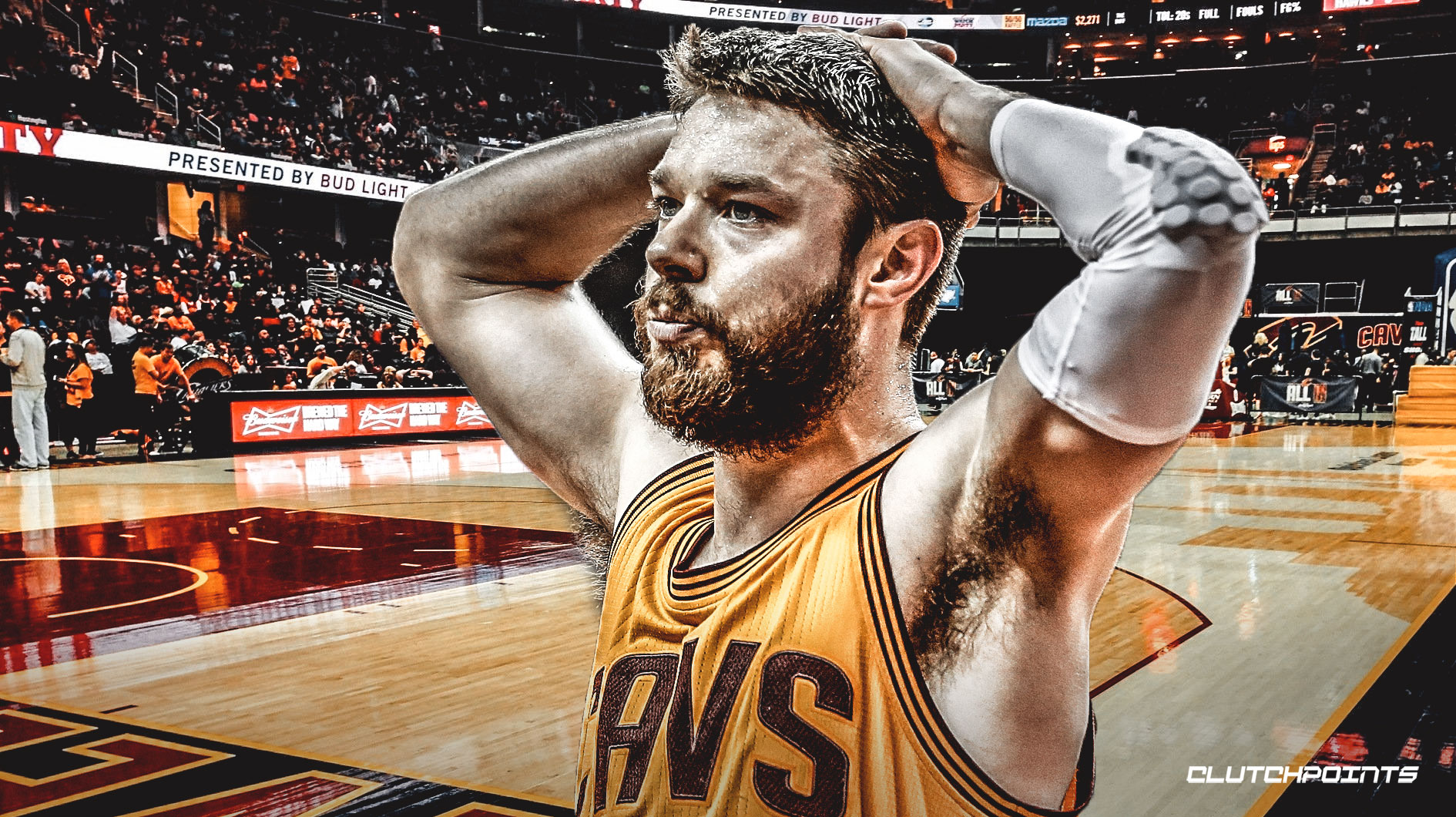 The next season, Dellavedova started 14 games as Irving recovered from his knee injury. The Cavs once again made the Finals, and were better prepared for a rematch with the Warriors. Dellavedova did not play nearly as large a role in the 2015-2016 Finals as he had the year before, as Kyrie Irving was now healthy. Even in his limited playing time, Dellavedova did his job, and Cleveland rallied from a 3-1 series deficit in one of the most memorable championship games of all time.
During the offseason, the Cavaliers found themselves in a very difficult situation. They were already over the luxury tax, so re-signing their pending free agents would cost them quite a bit of money. To make matters worse, Golden State was able to sign All-Star forward Kevin Durant.
The Cavs needed to retain their core and improve their team to counter the Warriors' major addition. That counter was never discovered, but Cleveland was able to keep its important players, for the most part. The Milwaukee Bucks offered Dellavedova a four-year contract worth over $38 million. Dellavedova was a restricted free agent, so the Cavaliers had the opportunity to match the contract offer. They declined, and Dellavedova left town as an immortalized legend.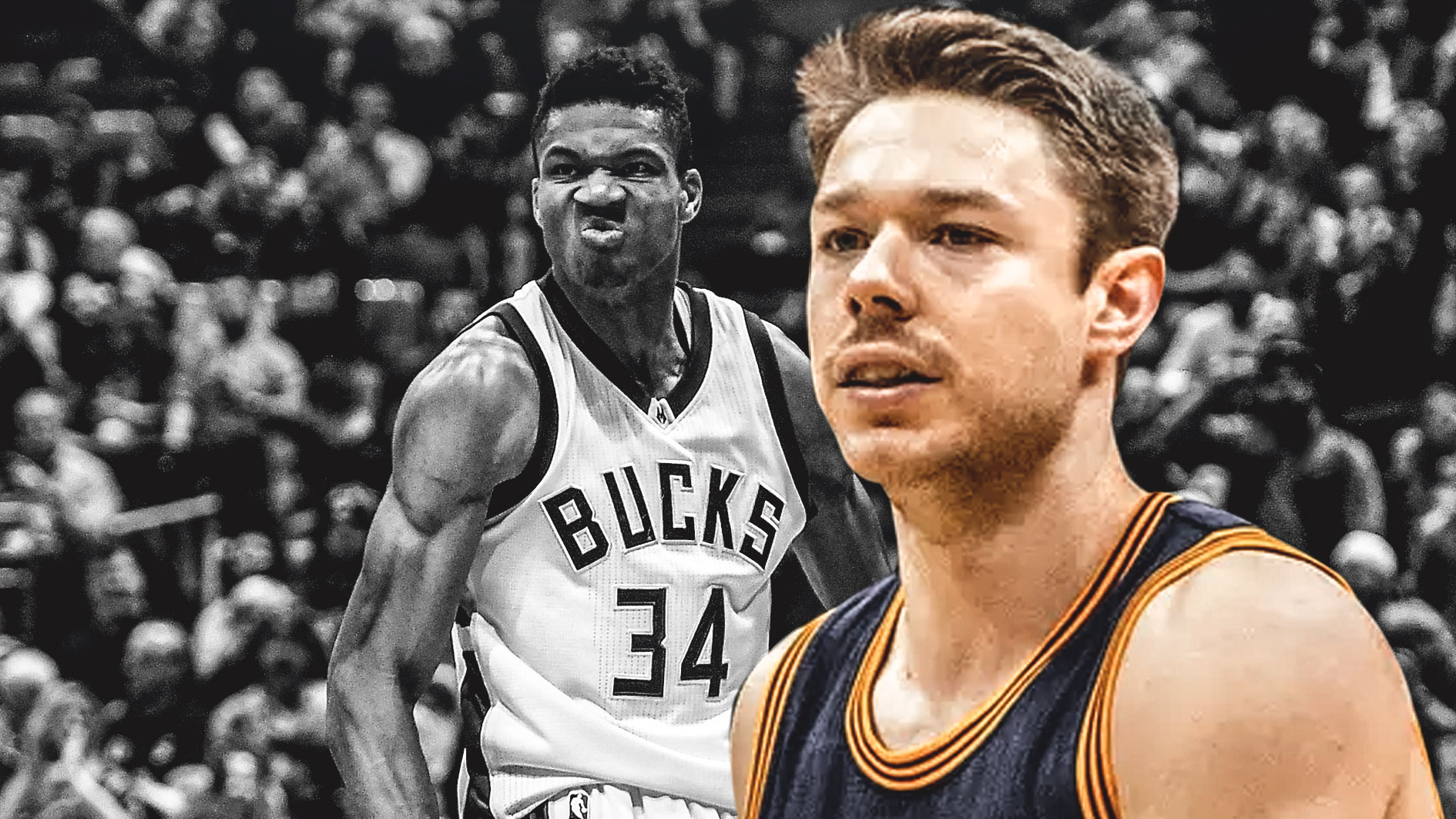 While the Cavs endured drama, major roster shakeups, and disappointing losses, Dellavedova had a great opportunity in front of him. He could finally prove he deserved to be a starter in the NBA. He started the first 30 games of the 2016-2017 season, but a hamstring injury allowed eventual Rookie of the Year Malcom Brogdon to overtake him. Injuries permitted Dellavedova to play in only 38 games in 2017-2018, in which he made just three starts.
It was clear that Dellavedova was not quite worth his nearly $10 million salary, and his role had been marginalized. He had played in 12 games for the Bucks this year, averaging 1.7 points in 8.1 minutes. Milwaukee did not view Dellavedova as part of their present or future, and began to look for a trade partner.
What better place to send him than the place where he made a name for himself? Along with forward John Henson, the Bucks sent Delly back to Cleveland in exchange for point guard George Hill; a marginal upgrade this season whose contract would provide some much-needed salary cap relief in the offseason. Dellavedova's chapter with the Bucks was over, and his second volume with the Cavs was about to begin.
Delly was courtside for the Cavs' win over the Washington Wizards on December 8, and he couldn't hold back the tears as the crowd welcomed him home. It was an emotional night, and the same goes for his debut two games later. He was finally back where he belonged.
Is Dellavedova going to be the missing piece for this team? The player who suddenly transforms the Cavaliers into playoff contenders? No. But he is going to help this team more than George Hill did. He is a true floor general; he calls out offensive plays and sets, he guides teammates to the correct positions on defense, he is always communicating no matter the situation. There is no one in the league who plays harder than he does; it doesn't matter if the Cavs are down one with 10 seconds to go or up 10 with one second remaining. That intensity is going to rub off on other players both during games and practice, especially rookie Collin Sexton, who has some Dellavedova flavor within his own playing style.
Matthew Dellavedova is the embodiment of how this team must play in order to win. He represents the city of Cleveland's workman philosophy. He is a blue-collar player in a blue-collar city. These are tough times for Cavs fans, but having the greatest of all time back in a Cleveland uniform just made things easier.
The 🐐🐐 has returned to #TheLand! Welcome back, Matthew Dellavedova (@matthewdelly)!!! pic.twitter.com/bniXPTPpMS

— Cavs Nation (@CavsNationNet) December 7, 2018
Things are different now, but Delly is the same player he's always been. And more importantly, he's the same person he's always been. He's more than just a player, and he is home.