Who has the Best Chance to Land Ray Allen?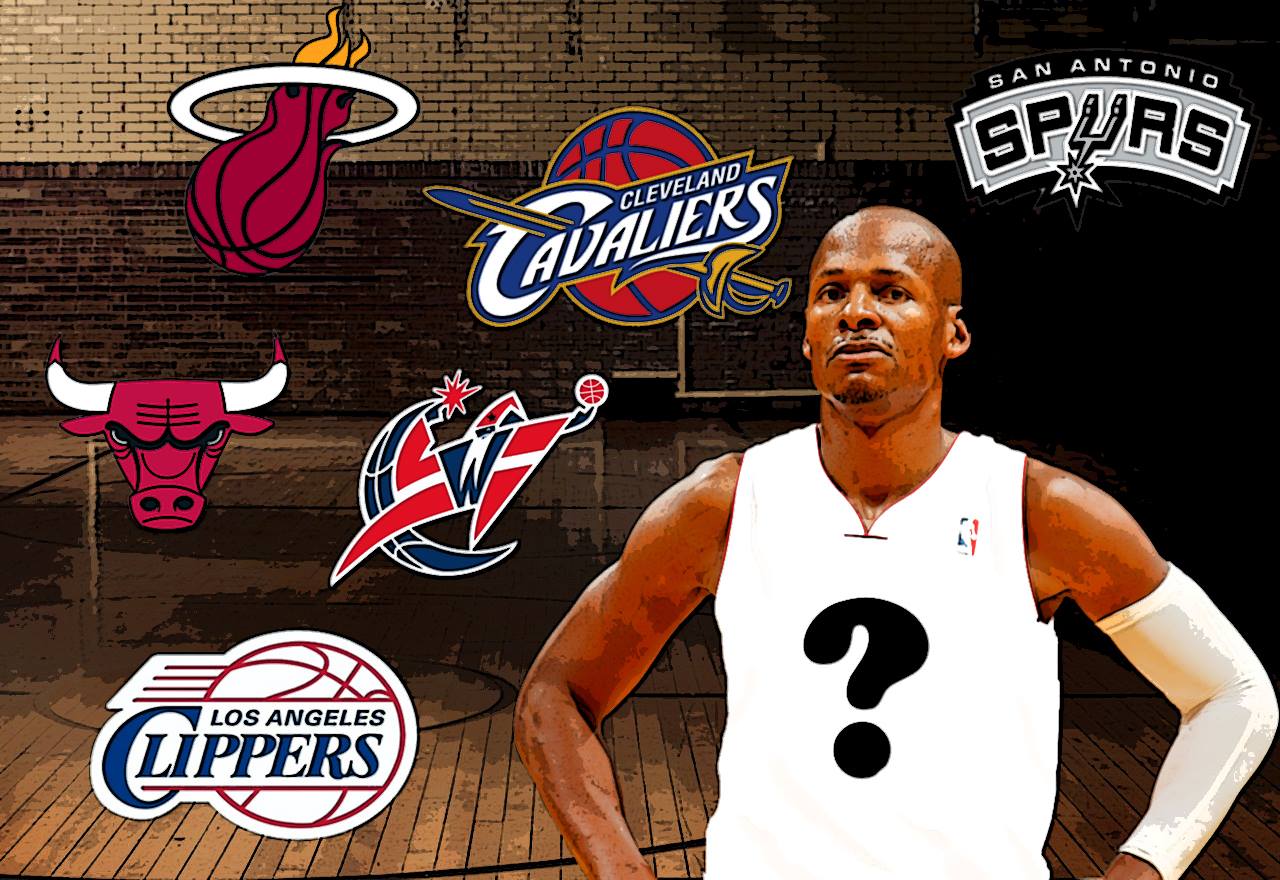 Cavs Nation's Matt Thomas
Out of all the popular free agents from this past summer, one big name has yet to decide whether or not he wants to return to the NBA let alone his next team. Shooting Guard Ray Allen, who is entering his 19th year in the NBA, is arguably the best available free agent right now. In his latest season with the Miami Heat, Allen averaged 9.6 PPG while shooting 37.5% from deep. Thus far in his career, Ray Allen has averaged 18.9 PPG and 4.1 RPG, holding the NBA's 3-point shooting crown with a 3-point shooting percentage of 40.0% and nearly 3,000 jumpers made from beyond the arc.
Shortly after the Miami Heat fell to the San Antonio Spurs in 5 games in the 2014 NBA Finals, Allen announced that he would take some time off to vacation and then decide whether or not to come back. While the season tip-off is still about a month away, we expect Ray Allen to make a decision soon, so that he can get acclimated with his (potential) new team and contribute on and off the court. Although there is speculation around potential retirement, Allen is known for his impeccable workout discipline and it is widely assumed throughout the NBA that he will return for at least one last season.
The San Antonio Spurs, Los Angeles Clippers, Washington Wizards, Chicago Bulls, Miami Heat and, of course, Cleveland Cavaliers are all rumored to be in the running to land Ray Allen if he elects a 19th season. Given his ability to perform in the clutch, which team will Allen most likely pick? Will it be the Cavs? We break it down, starting on the next page!