As the Cleveland Cavaliers begin their quest for a fourth straight NBA Finals berth, the team is borderline unrecognizable from the squad that fell to the Golden State Warriors in five games last June. Most notably, All-Star point guard Kyrie Irving is no longer with Cleveland. He's now, obviously, with the Boston Celtics.
But the rest of the roster has undergone significant turnover as well. A year ago, the thought of trading Irving would have been inconceivable to fans and sports media pundits, but the NBA is unpredictable.
From the reports concerning Irving's trade request, it was clear that he was completely done with the Cavs, and would not have played a game for them if Cleveland had chosen not to trade him. But if the team and Irving had been able to smooth things over, would the Cavs be in a better position than they are right now?
Throughout the season, one of Cleveland's biggest problems has been the lack of a secondary isolation scorer. One of the most blatant examples of this was the Cavs' loss to the Indiana Pacers in the first game of the playoffs. LeBron James is one of the most dangerous one-on-one scorers in NBA history, but he cannot be relied upon to score every single time he touches the ball. The Cavs' second option on offense is Kevin Love, who has been quite good this season, but he is not a ball handler, which is what Cleveland lacks.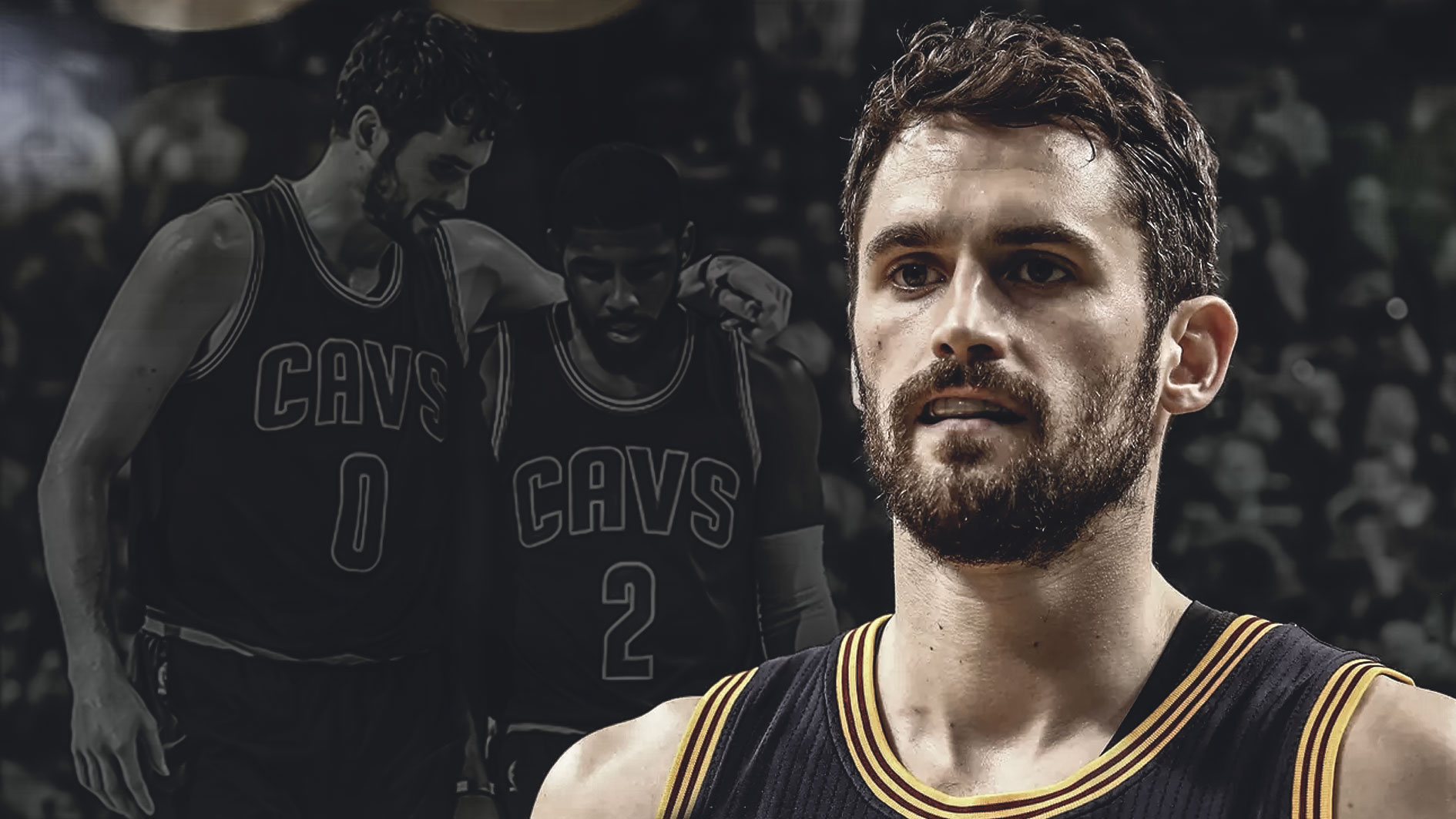 After James and Love, it's anyone's guess who will be the next man up. George Hill, Jordan Clarkson, J.R. Smith, Rodney Hood, and Jeff Green compete for touches, and none are incredibly consistent. If most of the Cavs' role players are not hitting their shots, the team struggles to win. James is completely capable of carrying a team to victory, but even he needs help.
This is where Irving was a perfect fit for Cleveland. An elite isolation scorer who can shoot from anywhere on the court, while scoring at will inside is exactly what LeBron James needs. Irving's legendary performance during the 2016 NBA Finals exemplified the importance of a second scorer.
Right now, the Cavs don't have that. Their offense improved after the trade deadline, but if they had kept Irving in the first place, those deals would not have been possible. Let's figure out what the playoff roster would have looked like.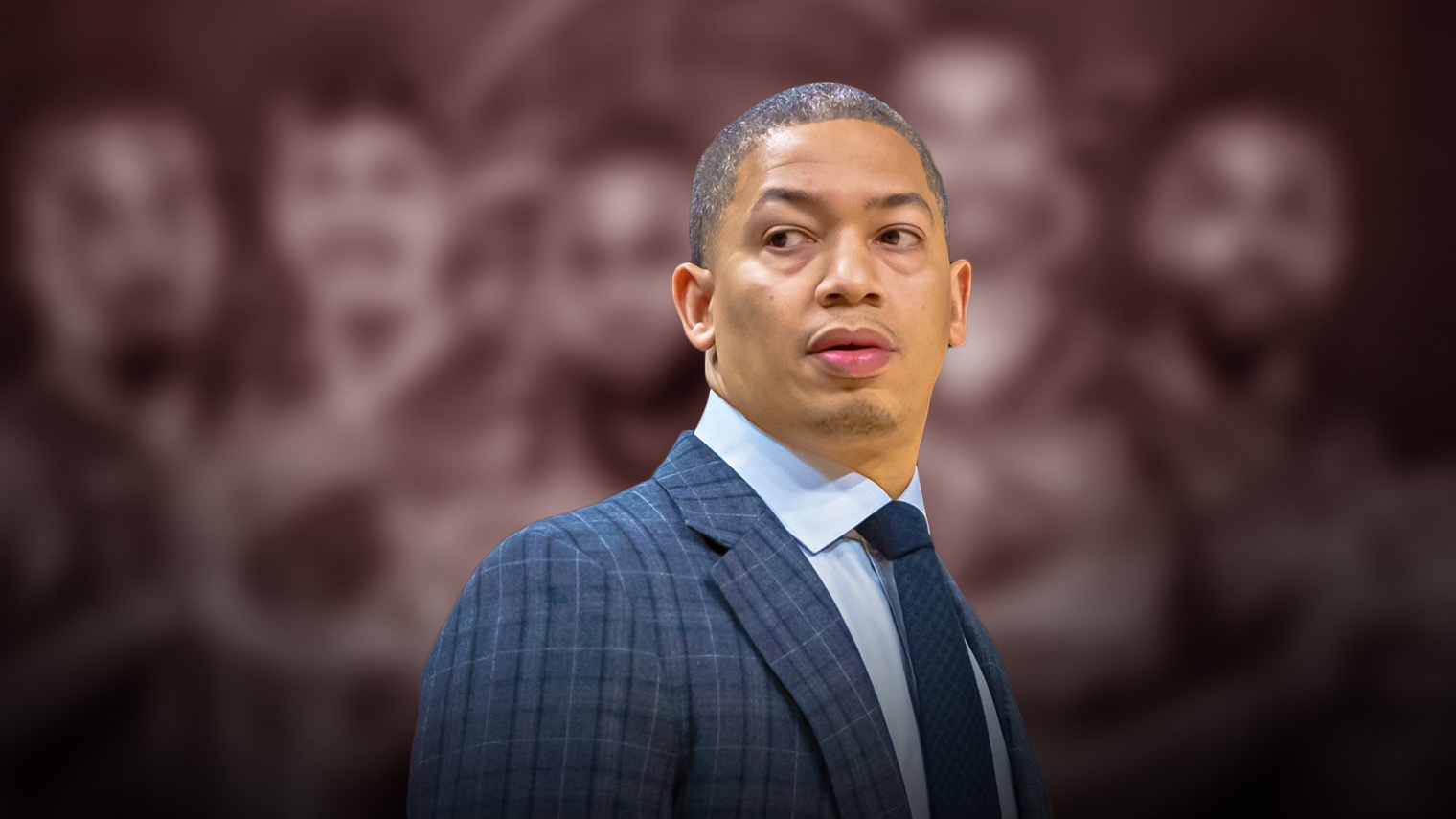 2017-2018 opening night depth chart
PG: Derrick Rose, Jose Calderon, Isaiah Thomas (injured)
SG: J.R. Smith, Dwyane Wade, Kyle Korver, Iman Shumpert, London Perrantes
SF: LeBron James,  Jae Crowder, Cedi Osman, John Holland
PF: Kevin Love, Channing Frye, Jeff Green
C: Tristan Thompson, Ante Zizic
After a tumultuous offseason, the Cavs were praised as being one of the deepest teams in the NBA. However, the exact opposite was true. Isaiah Thomas, the centerpiece of the Irving trade, did not make his debut until January, and when he did, he was the biggest disappointment of the NBA season, one of the worst players in the league by all stats. His attitude in the locker room didn't help matters.
Derrick Rose was a fine backup point guard for the Cavs, but his injuries and apparent lack of dedication led to him becoming a trade piece.
Dwyane Wade played very well after being reunited with his friend LeBron James, but became homesick for Miami, and the Cavs eventually complied with his wishes, sending him to the Heat for a 2nd-round pick.
Jae Crowder was touted as the perfect backup for James, but his effort was lacking, and his three-point shooting dropped by 10% compared to his 2016-2017 season.
J.R. Smith finally became a consistent player for the first half of the season. Unfortunately, he was consistently awful. Iman Shumpert wasn't any better, and wasn't available much due to injuries.
The Cavs as a whole struggled immensely, and at the February 8th trade deadline, general manager Koby Altman gutted the roster, initiating a deep cleanse in order to change the culture.
Out went Rose, Thomas, Wade, Shumpert, Crowder, and Frye. In came George Hill, Jordan Clarkson, Rodney Hood, and Larry Nance Jr. These players made an instant impact and improved the team overall, but all of their acquisitions depended on the Cavs having the players they got from trading Irving. Meaning if Irving had stayed, the roster would look something like this:
PG: Kyrie Irving, Derrick Rose, Jose Calderon
SG: J.R. Smith, Kyle Korver, Iman Shumpert, London Perrantes
SF: LeBron James, Jeff Green, Cedi Osman, John Holland
PF: Kevin Love, Channing Frye
C: Tristan Thompson
Perrantes and Holland are on two-way contracts, so Cleveland would have two roster spots available in this scenario. They would most likely go to big men to provide depth behind Love and Thompson.
Based on their performance this season, these players don't construct a great-looking team. The Cavs would still need to do something, and that something could have been DeAndre Jordan.
According to reports around the deadline, the Cavs were in talks with the Los Angeles Clippers to acquire Jordan, but were not willing to part with a first-round pick because there was no guarantee that Jordan would re-sign with the team. In this situation, they may not have had a choice.
Thompson, Frye, Osman, and a first-round pick would be the best offer the Cavs could make. The Clippers, having already traded star PF Blake Griffin, would certainly have considered it. Assuming they accepted, the new depth chart would be:
PG: Kyrie Irving, Derrick Rose, Jose Calderon
SG: J.R. Smith, Kyle Korver, Iman Shumpert, London Perrantes
SF: LeBron James, Jeff Green, John Holland
PF: Kevin Love
RECOMMENDED
C: DeAndre Jordan
With five roster spots open, Cleveland would have to scour the waiver wire to rebuild its depth, but its starting lineup would be formidable. The Cavs would have a size advantage over the Golden State Warriors, and would have shooters comparable to the Warriors' bench, assuming players such as Smith picked up their game as they have recently.
But is this team necessarily better than the current Cavs? It depends on the matchup, and how much stamina the starting lineup has. If the Cavs were forced to dip into their bench.
Something else to consider is the impact past this season. The Cavs would have to offer Jordan the max, and perhaps he would still have signed elsewhere. The team would still be over the salary cap, leaving no room to improve through free agency aside from offering minimum contracts.
Possibly the biggest difference is that the Cavs would not have the Brooklyn Nets' first-round pick.
The selection is predicted to be seventh overall, but the Cavs have pulled off wild upsets in the draft lottery recently. A young stud would be a welcome addition to the team, but that isn't the only option open to Cleveland. They could also include it in a trade, as a high selection in a loaded draft class is extremely valuable.
The Spurs' Kawhi Leonard appears to be disgruntled and has distanced himself from the team. If the Cavs have the chance to acquire him without giving up one of their core players, they would both improve their future and finally counter the Warriors' addition of Kevin Durant.
One final point is that before he was traded, Kyrie Irving threatened to have knee surgery, which would have kept him out for a large portion of the 2017-2018 season. Not wishing to deprive themselves of a player, the Cavs shipped Irving to Boston.
Ironically, Irving ended up having that surgery anyways, which has cost him the playoffs this year. If he had undergone the procedure earlier, maybe he would have been ready for the postseason, but still would not have participated. It's hard to guess with a person as unique as Irving.
There's definitely a conversation to be had, but the Cavs are probably better off now than they would have been if they still had Kyrie Irving. Not because of the players they got in return for him, but because of the draft pick that gives them multiple possibilities to improve the team in order to keep LeBron James this summer.