The Cleveland Cavaliers are 2-0 after the All-Star break, moving to 14-46 on the season in the process. Both the Phoenix Suns and New York Knicks have worse records than the Cavs, with the suddenly streaking Chicago Bulls two games better.
While some fans may be concerned about these wins hurting Cleveland's chances of getting the No. 1 pick, the good news is the bottom three teams all own identical 14.0 percent odds of winning that pick. Staying in the bottom three should be the goal, so the Cavs need to construct their rotation for the remainder of the season to maximize the development of young players, increase the trade value of veterans, and secure the best possible lottery odds and a chance at landing Zion Williamson. Here's how the rotation should look.
Backcourt
We will assume that all players are healthy and ready to play without restriction, with the exception of J.R. Smith, who is busy doing other things besides playing basketball.
PG: Collin Sexton, Matthew Dellavedova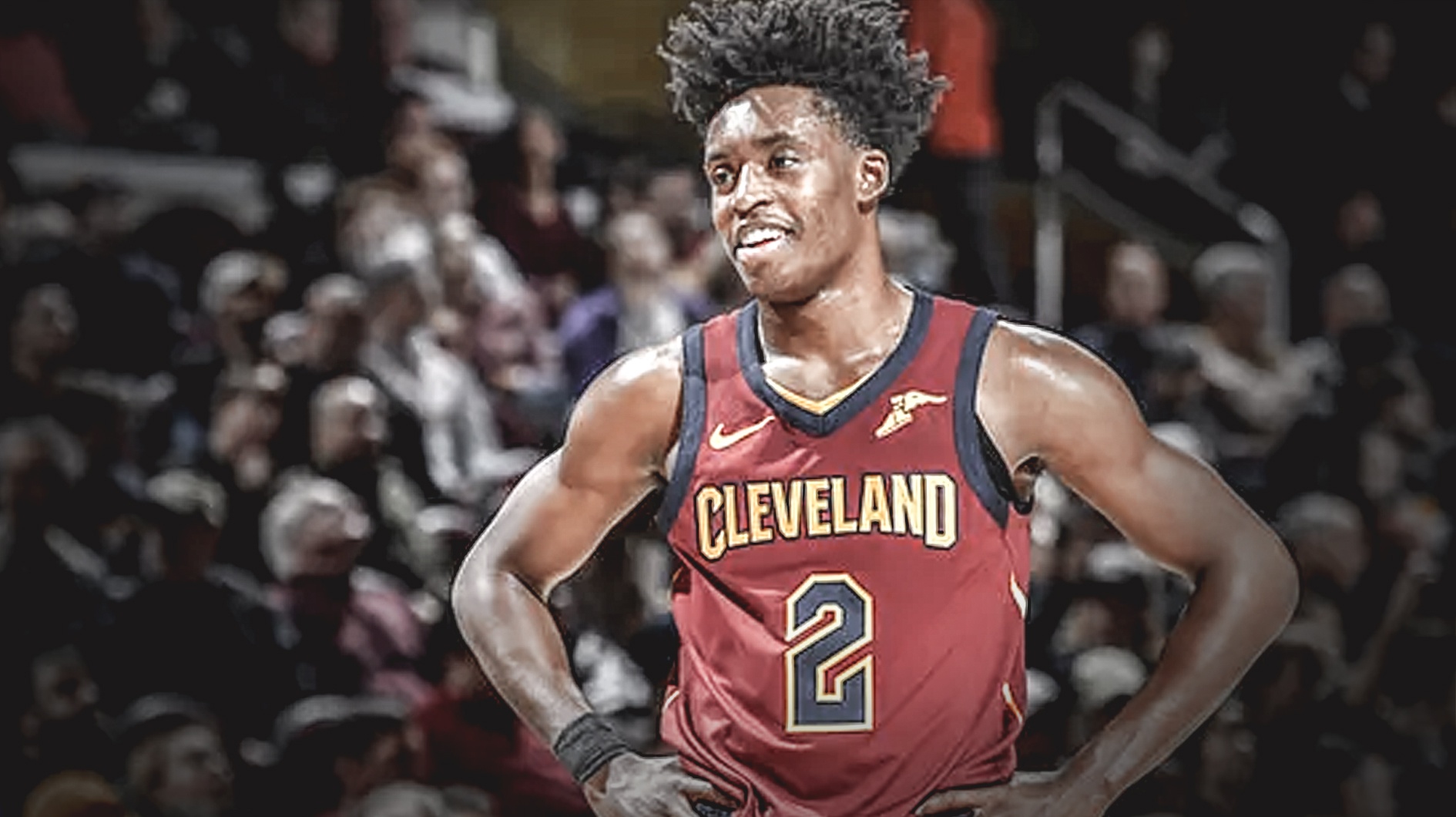 Sexton is the young player the Cavs are most invested in, so his continued development is paramount. Specifically, his playmaking ability, as 2.9 assists per game for a starting point guard playing 30 minutes a night just isn't good enough. Sexton needs to play 30 minutes each night, even if he is struggling. He will never learn to see the floor better if he isn't playing.
Dellavedova is an excellent backup to Sexton, as he is a very different player. If Sexton isn't scoring well, he's woefully ineffective at this point in his career. Delly, however, doesn't need to score to be useful. He didn't make a field goal against the Suns, but finished with four rebounds, a block, two steals, and 11 assists. Depending on how Sexton is playing, Dellavedova should see 15-20 minutes on average.
SG: Brandon Knight, Jordan Clarkson, David Nwaba, Nik Stauskas
Knight is a stellar scorer who has had a couple of nice shooting games since arriving in Cleveland. Even without Smith in the picture, the Cavs are deep at the position, so Knight will play 15-20 minutes.
Clarkson has been Cleveland's most consistent scorer, averaging 16.9 points per game to put himself in the discussion for Sixth Man of the Year. 25 minutes per game is a good amount for Clarkson, who will be playing on an expiring contract next season and should fetch a good return in a trade if he keeps up this level of play.
He spent a surprisingly long time in free agency, but David Nwaba is proving he deserves much more than the veteran's minimum salary. He doesn't offer all that much on offense, but he is an elite perimeter defender, which is extremely valuable in today's NBA. 20 minutes per night is fine for Nwaba, who will continue to showcase his defensive skill and earn a payday in the offseason.
A modern-day Luke Ridnour, Stauskas eventually made his way back to Cleveland after the trade deadline. He shouldn't figure into the game plan much, if at all, and will likely see minutes only during blowouts.
The primary objectives with the guard rotation are to improve Sexton's passing and increase the trade value of Knight and Clarkson. There are five players who need minutes, but Knight and Clarkson can play both spots, which makes finding time for everyone much easier.
Frontcourt
SF: Cedi Osman, Jaron Blossomgame, Deng Adel
Osman is another young player whose development must be prioritized. He has had some big games lately, including a 19/5/5 game against Phoenix. Osman's defense, 3-point shooting, and passing are what he needs to focus on improving the most. Fortunately for him, he'll get plenty of playing time to do it, as the Cavs don't really have any other legitimate wings. 30 minutes should be Osman's floor, and he should reach 40 at times.
Blossomgame and Adel are Cleveland's two-way players who have good size and athleticism, but not much else. Their production in their limited minutes has been just about nonexistent, and they shouldn't factor in the rotation.
Nwaba gets playing time at the 3 out of necessity, so the Cavs' lack of depth here helps clear out the logjam at shooting guard.
PF: Kevin Love, Larry Nance Jr., Marquese Chriss, Channing Frye
Shooting guard may have a logjam, but it's nothing compared to power forward and center. Kevin Love has to see the floor; he's clearly the best player on the team. The problem is that his presence makes Cleveland so much better that he could be single-handedly responsible for them missing out on a top-three draft pick. Love needs to see at least 25 minutes per game so the NBA doesn't get suspicious and fine the team, but if he's scoring too well and the Cavs are winning too much, it may be time for some mysterious "knee soreness."
It's such a shame that we only saw Nance play with LeBron James for half a season, because he's such a great player to have on a contending team. He's an excellent rebounder, a skilled oop-catcher, a great passer, and an active defender. He has even begun to add a 3-point shot to his repertoire. 25-30 minutes each night off the bench is good enough, but he really deserves to be starting, and he would be if he didn't have a five-time All-Star in front of him.
Chriss has scored 13 or more points in three of his first six games with the Cavs, and his athletic versatility will earn him playing time. He's only 21, so he still has plenty of time to develop. Chriss struggles mentally, especially on defense, so he will need to become more acquainted with the offensive playbook and defensive strategy. But he's probably the most athletic player on the team, and his age, size, and ability to guard three positions will make him an important rotational piece. Anywhere from 15-25 minutes per night depending on his performance should be expected.
Frye has the easiest job on the team. He rides the pine all game and averages 62 high-fives, 37 "let's go" cheers, and 16 insults per 48 minutes. His locker room leadership is invaluable, and if he decides to retire after the season, he could very well be brought on as a coach.
C: Ante Zizic, Tristan Thompson, John Henson
Zizic has been inconsistent for much of the season because he hasn't been allowed to settle into a consistent role. Every time he would start to get into a rhythm, a player would get injured, and his minutes and touches would fluctuate. In January, he had a stretch where he scored in double figures nine out of 11 games, and then Kevin Love returned to the lineup in early February.
If Zizic can finally settle into a rhythm, more performances like that against Phoenix should ensue. He finished with 15 points, 12 rebounds, one assist, one steal, and two blocks in just 25 minutes while matching up with first overall pick Deandre Ayton. Zizic averages fewer than 17 minutes each game, but that average needs to increase significantly over the remainder of the season.
Thompson has played in only 35 games thus far, but he has averaged 11.5 points and 11.1 rebounds in nearly 30 minutes per game. Once he returns, his playing time should drop by quite a bit, preferably to around 20 minutes per game. It should rebound next season when the team must decide whether or not to trade him.
Henson has missed all but the first 14 games of the season, but should have a role on this team when he returns from his wrist injury. At 6-foot-11, he would give the Cavs the rim protection they currently lack and improve their offensive spacing, as he introduced a 3-point shot to his game this year. Henson should see 10-20 minutes depending on the size and style of the opposing team's center.
The hope with this rotation is that Osman continues to improve his efficiency and defense, Sexton begins to string together consecutive games of five or more assists, and the Cavs still lose just enough to keep them below the Bulls in the standings.