All season long, LeBron James has been the one reason why the Cleveland Cavaliers are a championship contender instead of lottery team. The Cavs struggle when he is off the court, even for just a few minutes at a time, and they would be nowhere close to playing in the NBA Finals without him.
This fact has never been more apparent than it is now, as James is putting together yet another historic Finals performance while his teammates continue to let him down.
In Game 1, James scored 51 points on an impressive 19-32 shooting. Add eight rebounds, eight assists, a steal, and a block, and you have a dominant performance that should have led to a win, but that's not what happened.
The terrible officiating and J.R. Smith's devastating gaffe aside, the Cavaliers' supporting cast did not perform well. Kevin Love scored 21 points and pulled down 13 rebounds, but he shot just 9-20 from the field. Love's inefficiency has dragged down Cleveland's offense as a whole.
Smith was 3-10, George Hill was 2-6, and Jordan Clarkson went 2-9. As a team, the Cavs shot 44-99, but if LeBron James is removed from that number, it falls to just 25-67, or 37 percent.
New game, same story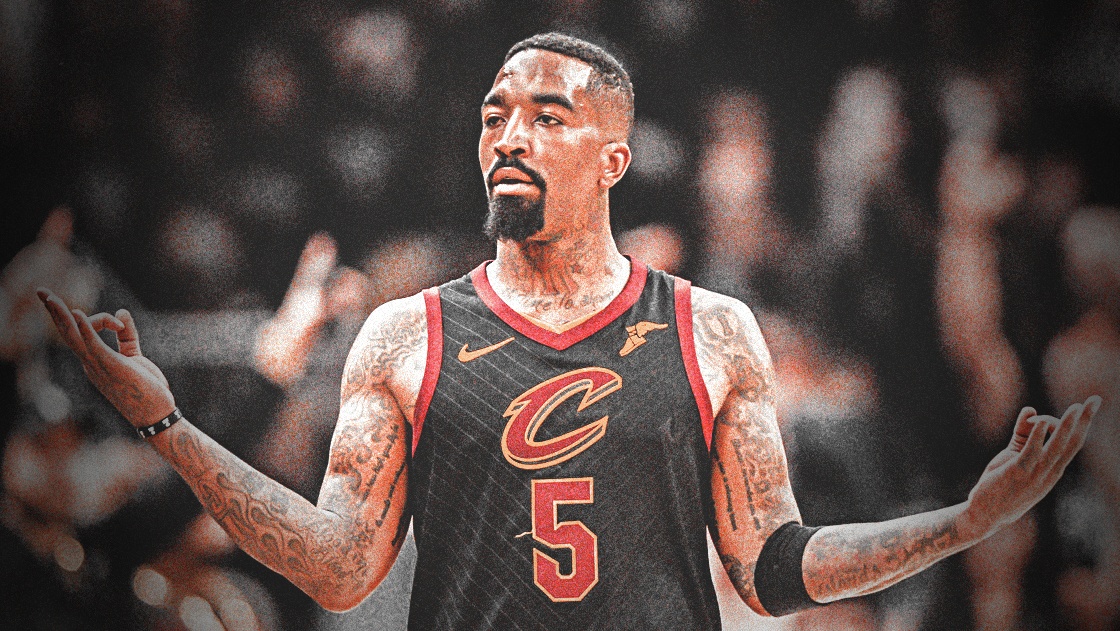 Things didn't improve much in Game 2. James went 10-20 from the field for 29 points, in addition to nine rebounds, 13 assists, and two steals. Love added 22 points, but on 7-18 shooting. George Hill had a respectable 15, but J.R. Smith played even worse than he did in the first game, going 2-9. Outside of garbage time, the bench scored a grand total of 11 points, and the Warriors ran away with the game early in the fourth quarter.
Two games into the Finals, James is averaging 40 points, 8.5 rebounds, and 10.5 assists. Those numbers likely won't drop moving forward, as James will have to continue to play at an all-world level for the Cavaliers to keep games close.
James' stats could be even better, and with that, Cleveland should have won at least the first game. Through the first two contests, the Cavs are shooting just 30% on open shots and catch-and-shoot opportunities. When the Cavaliers attempt a shot when the nearest defender is four or more feet away from them, they are just 21-71, and 15-49 from beyond the arc.
This means that Cleveland is doing a good job of moving the ball around and getting open looks, but it's just unacceptable to be miss so many. The team is built around the three-pointer, and they cannot win when if they aren't falling.
Leaving points off the board
When James is the one creating the open look for his teammates, the situation worsens. Cavs shooters taking three-pointers off of James passes are just 8-32. It's just a sad number to digest. No team is capable of beating Golden State when shooting this poorly.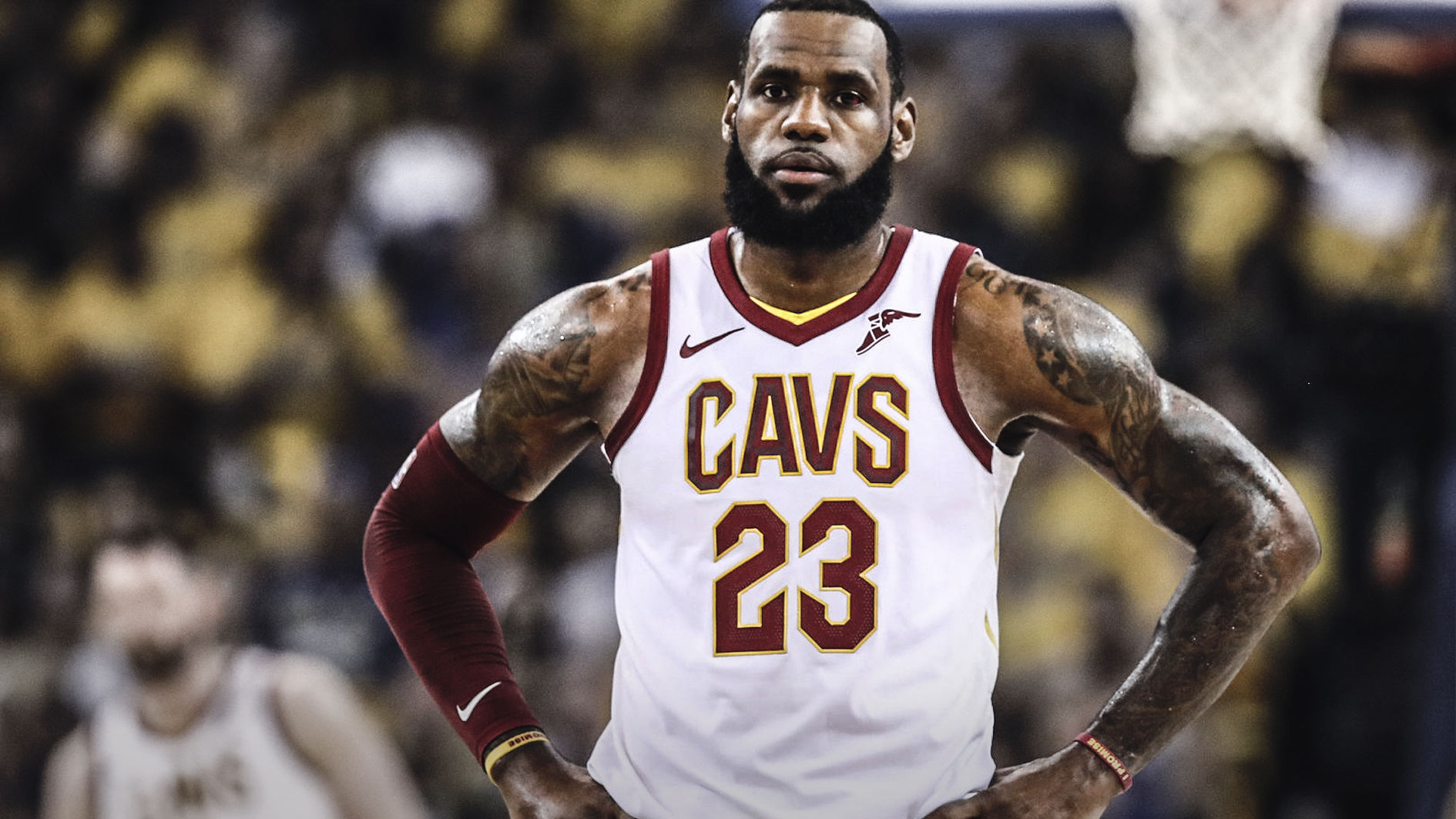 James' 13 assists on Sunday are a nice number, but that total should have been even higher. Cleveland shot 14-32 off of his passes. It's certainly not James' fault that his teammates are missing shots.. That has to be incredibly frustrating for the world's best player.
Out of a possible 50 assists from James in Game 1 and Game 2 combined, Cavs shooters were only able to knock down 21 of those shots. James is Cleveland's primary ball handler and offensive focal point, so there's no strategical change that can increase that number.
What more can The King do?
So, what are LeBron James' options now? He's extremely limited in what he can add to his play, because he's already doing so much. The Warriors have realized that they aren't going to be able to slow James down; no team or player can hope to do that. Instead, Golden State is focused on stopping the rest of the Cavs, because James can't score all of Cleveland's points.
James can either hog the ball and try to score himself more than he already is, or continue to have a healthy balance between shooting and passing. If he chooses the first option, the Cavs will become extremely one-dimensional, which will allow the Warriors to key in on James more, forcing the King to put up more low-percentage shots while exhausting him more quickly.
If he chooses the second, the same result from the first two games could continue, or a few shooters could break out of their slumps. But, nothing is a guaranteed. What is guaranteed is that the Warriors will continue their offensive onslaught from multiple players, and the Cavs have to win at least one game in Cleveland to extend the series.
After this series is over, James could have a 3-6 record in the Finals, and his doubters will use that to try and degrade his legacy. But, how can anyone blame James for that record when his teams have performed like this? Other greats such as Kobe Bryant and Michael Jordan would be hard-pressed to do any better than James has in spite of his circumstances.
There is not much more than James can possibly do to give his team a chance in the 2018 NBA Finals. The Cavs winning or losing this series is almost entirely dependent on whether or not the role players can play at an even average level.