Due to the departure of LeBron James, the Cleveland Cavaliers' best player is now Kevin Love. However, Love is not the most important player for Cleveland's future. That title belongs to point guard Collin Sexton, the eighth overall pick of the 2018 NBA Draft.
Sexton is a raw player, but has plenty of talent. He has the potential to be a perennial All-Star, but just how good can he be?
In 33 games at Alabama last season, Sexton averaged 19.2 points, 3.8 rebounds, 3.6 assists, and 0.8 steals in 29.9 minutes per game. He shot 45% from the field and 34% from beyond the arc. In seven games during the NBA Summer League, he had almost identical numbers. 19.6 points, 3.6 rebounds, 3.4 assists, and 0.9 steals in 28.7 minutes, while shooting 43% from the field and 23% from deep.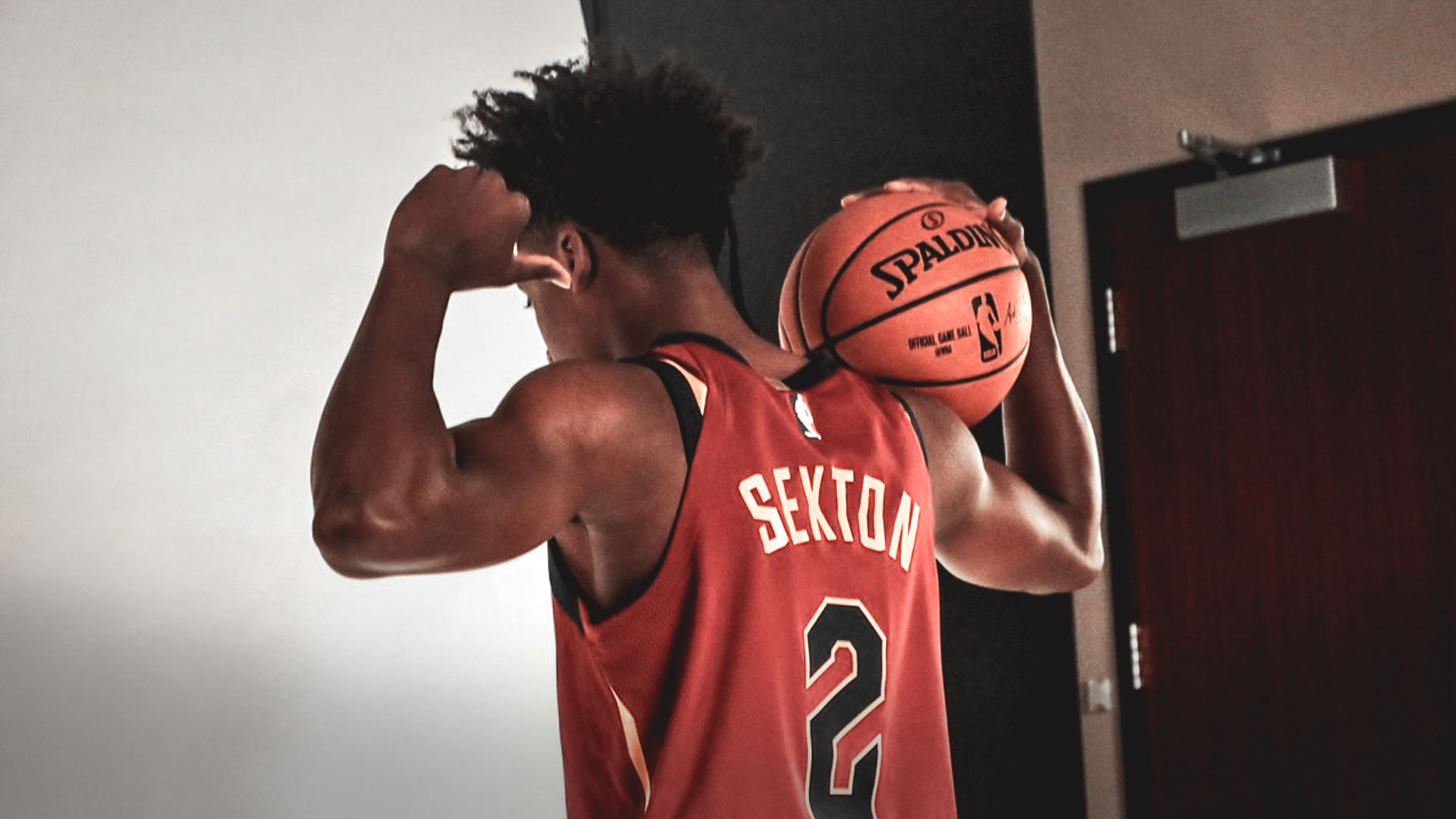 The biggest difference is in his three-point percentage, as 23% is very bad. However, Sexton attempted only 13 triples, so it is too small of a sample size to judge. Regardless, if he wants to succeed in the NBA, he needs to improve his outside shooting.
Sexton stands 6'1 1/2″ while wearing shoes, and weighs 183-lbs. He also has a 6'7″ wingspan. He turned 19 in January, so he still has some time to grow. He is a very good athlete, although not on the elite level of someone like Kyrie Irving. Part of that is because of his rather small frame. He can get around defenders with ease, but he is not a physically imposing player, which will hurt him until he is able to develop a reliable three-point shot.
Sexton has two ideal pro comparisons and one more likely result. Let's look at the latter first.
A similar player to Sexton is Milwaukee Bucks point guard Eric Bledsoe. He is 6'1′" like Sexton, but has a 20-lbs advantage while retaining exceptional athleticism; Bledsoe's nickname is "mini-LeBron."
Last year, Bledsoe had the best full season of his career, averaging 17.8 points, 3.9 rebounds, 5.1 assists, and 2.0 steals while shooting 48% from the field and 35% from three-point range. Sexton could end up averaging very similar numbers over his career. Bledose is also a capable defender, another similarity between the two players. Sexton has a better mid-range jumpshot and better finishing ability than Bledsoe, so Sexton has more offensive potential.
Now for the more exciting comparisons.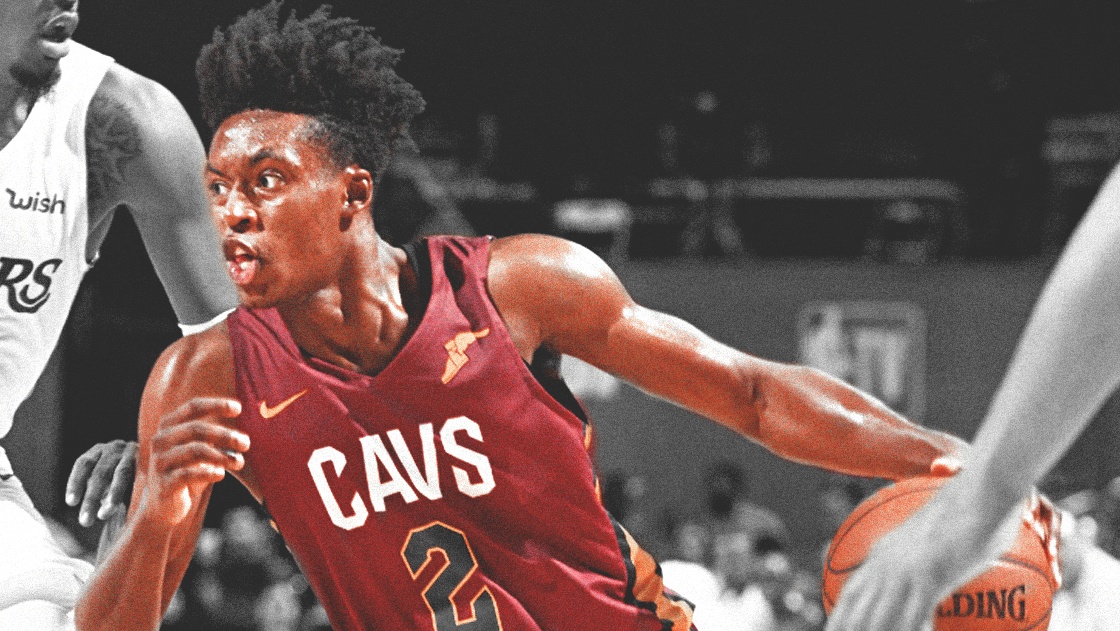 Cavs fans will remember Derrick Rose as a solid but injury-prone player during his time in Cleveland, but he used to be one of the game's premier players. In 2010-2011, he became the youngest MVP winner in league history by averaging 25.0 points, 4.1 rebounds, and 7.7 assists per game while shooting 45% from the field and 33% from deep.
Since then, multiple ACL and ankle injuries have robbed one of the NBA's brightest stars of his athleticism, and a surefire hall of famer has become an average backup.
Rose has about two inches on Sexton, but other than that, they are very similar players offensively. Rose had more athleticism and was a better finisher, and it is unrealistic to expect Sexton to put up legendary numbers, but he could be a lite version of Rose. Where Collin Sexton has an advantage is defensively. Rose has never been known as a good defender, but Sexton is already that, and will get better as he learns the nuances of the NBA.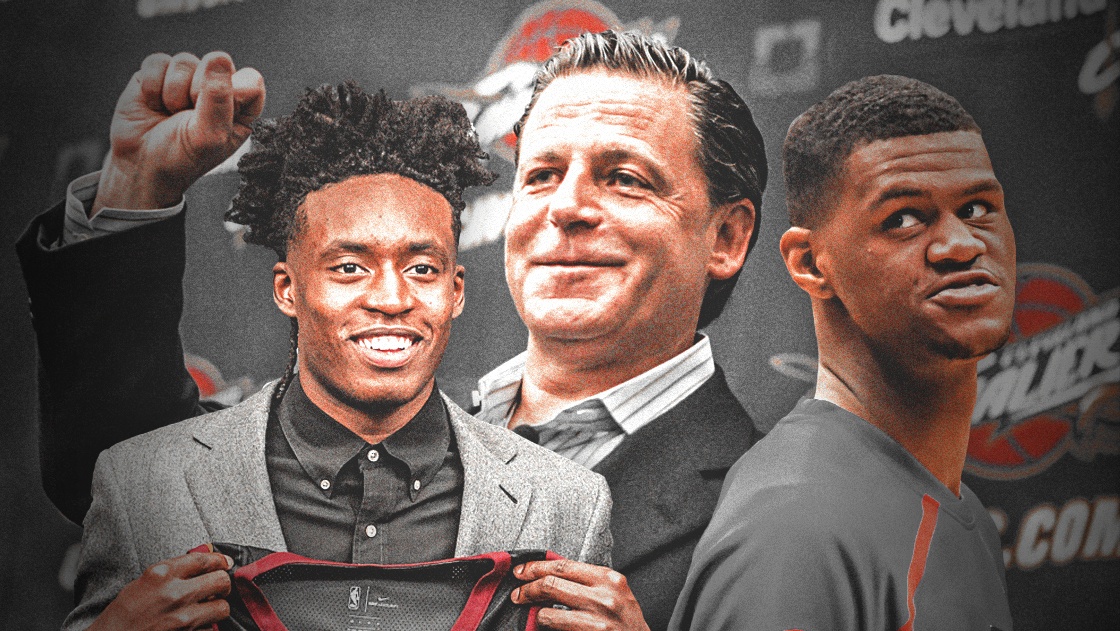 Russell Westbrook is one of the best players in the league, and his play style is remarkably similar to Sexton and Rose.
RECOMMENDED
However, physically, Westbrook is very different. He stands 6'3″ and weighs over 200-lbs. He has averaged a triple-double in each of the past two seasons, an incredible feat made even more impressive by the fact that Westbrook is not a good three-point shooter, as evidenced by his 30% clip from last season.
Westbrook is a solid defender, but his offensive prowess is what has vaulted him into the NBA's elite. He combines a great finishing ability with exceptional athleticism in his imposing frame. He is still in his prime, but once Westbrook begins to lose a step, he will rapidly lose effectiveness because he doesn't have a reliable shooting touch.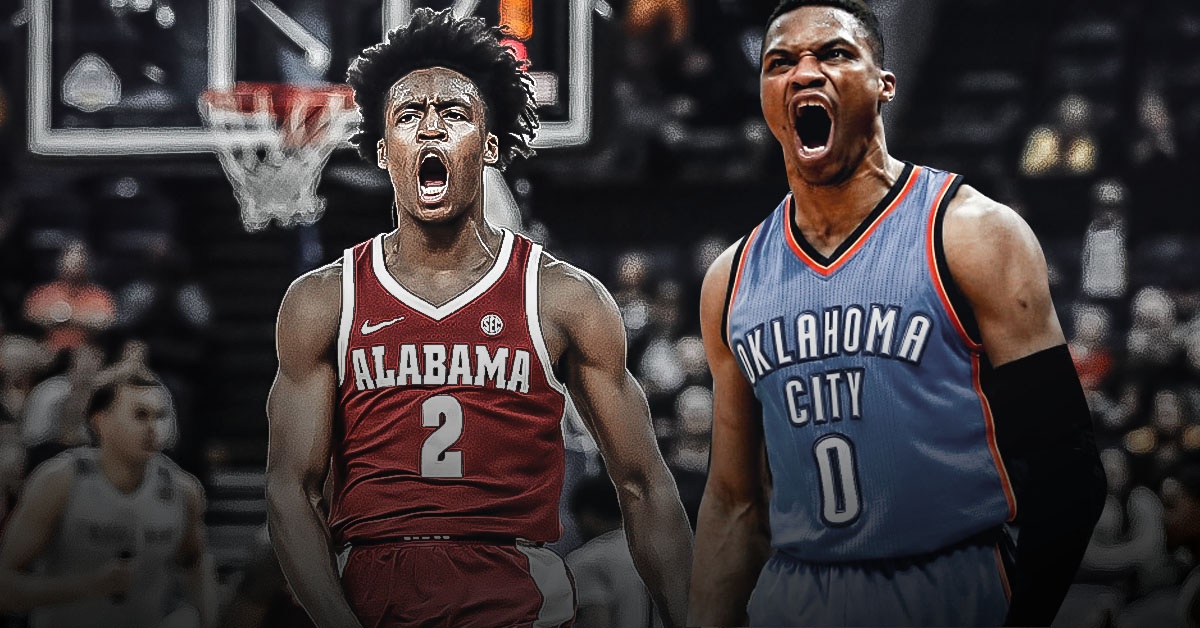 Even the two best-case scenarios for Sexton have a fatal flaw in their game: a sub-par outside shooting touch. It's not pleasant to think about, but Sexton will not always have great athleticism, and it's entirely possible that he suffers a serious injury in the future. In order to avoid the fate of Rose and eventually that of Westbrook, Sexton needs to improve his shot, and quickly.
Fortunately, the Cavaliers currently employ the services of one of the greatest shooters of all time, Kyle Korver.
Sexton needs to study Korver's shot mechanics relentlessly, and learn from him as much as possible. Korver functioned as a shooting coach for Cleveland last year, and doing that will be even more important this season, as the difference between a five-year and 13-year prime for Collin Sexton relies upon it.