Over the past few days, there has been much talk of Kyle Korver possibly being traded to the Philadelphia 76ers. Articles such as this one used headlines like "Report: 76ers close to acquiring Kyle Korver". This is a good way to generate buzz, but that headline wasn't the truth. A closer look reveals that the original source for this claim was an offhanded comment made by former NBA player Brian Scalabrine during a Celtics broadcast. Scalabrine "heard that the Sixers are in the process of getting Korver"
Perhaps Scalabrine's source is correct, but as far as we know, Korver is not "close" to being dealt to Philly. However, that doesn't mean Korver will remain a Cavalier for much longer. His camp has reportedly asked Cleveland's front office to follow through on a handshake agreement made before Korver signed his contract extension that stated Korver would be traded to a championship contender in the event that LeBron James joined a new team.
Based on the Cavs' record, and the fact that reneging on their agreement would harm them in future negotiations, one could say that it is even likely that Korver is traded this year. The questions are to which team will he be traded, and what is his market value?
The answer to the former is simple. Essentially every single team with a realistic shot at making a deep playoff run should have interest in Korver. To name a few; Toronto, Milwaukee, Philadelphia, Boston, Washington, Golden State, Portland, Denver, Oklahoma City, New Orleans, and the Los Angeles Lakers. That's nearly half the league.
Korver should be in hot demand for a few reasons. First and foremost, he is one of the best shooters not just today, but of all time. Currently, he ranks fourth all time in three-pointers made with 2,2250 (with a legitimate chance to pass Jason Terry this season, although he will be passed by Stephen Curry) and seventh in three-point percentage.
The three-point shot is absolutely crucial to a winning team in today's NBA (as the Cavs have discovered this season), and that's why Korver is so valuable. Having a reliable three-point sharpshooter opens up the offense in a big way. This is especially important for a team built around a driving, slashing primary scorer. This is the case for the Raptors, Bucks, Sixers, Wizards, Trailblazers, Thunder, Pelicans, and the Lakers. When James was in Cleveland, most of the players the Cavaliers acquired could space the floor for James. The current Lakers team is built in the opposite way, and they are 7-6 because of it. Korver would be a good solution to their problem…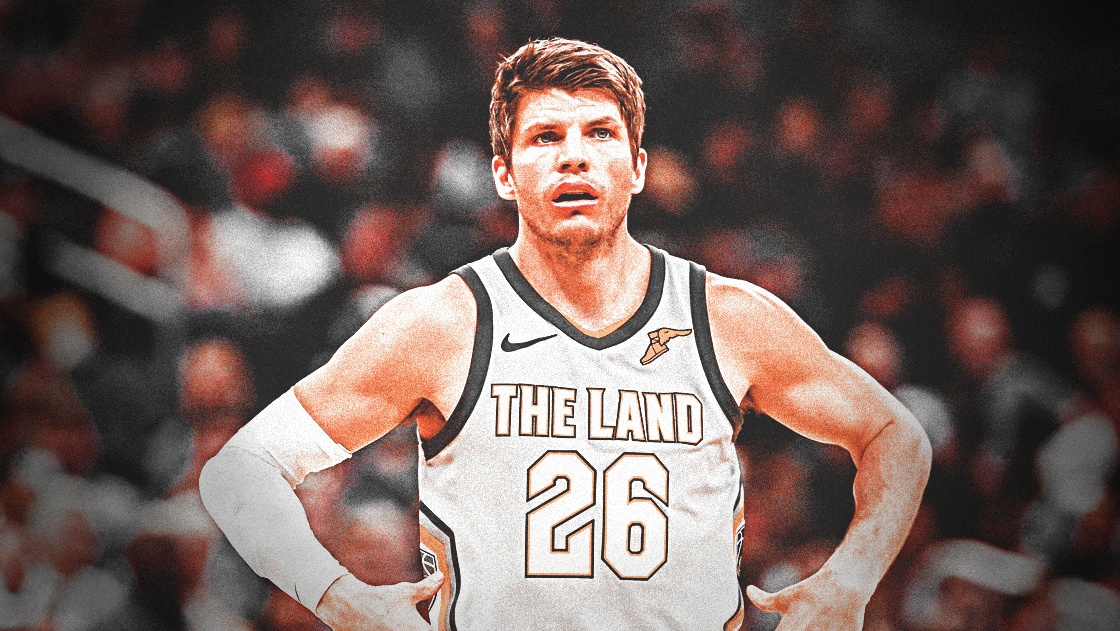 Korver's on-court skills aren't his only benefit to a team. He is a great leader and a fantastic locker room presence. There are a multitude of clips showing Korver working with different Cavs players on their shooting form. Korver's impeccable shooting mechanics should give him a career as a shooting coach in the future, as that is what he doubles as now.
These factors make Korver an attractive trade target. He is on a very team friendly contract, as he will make only $7.5 million next season. However, he will turn 38 in March, so there is a very realistic possibility that Korver is on his final contract, meaning his new team will have him for only 1.5 seasons. This reduces the return that Cleveland can get for him, but his advanced age does not make him worthless.
Teams will offer packages that consist of three things; second-round picks, highly protected first-round picks, and young players who are not receiving much playing time. The final trade will most likely involve two of those three categories. This is what makes Philadelphia such a good trade partner. First and foremost, it is a great situation for Korver.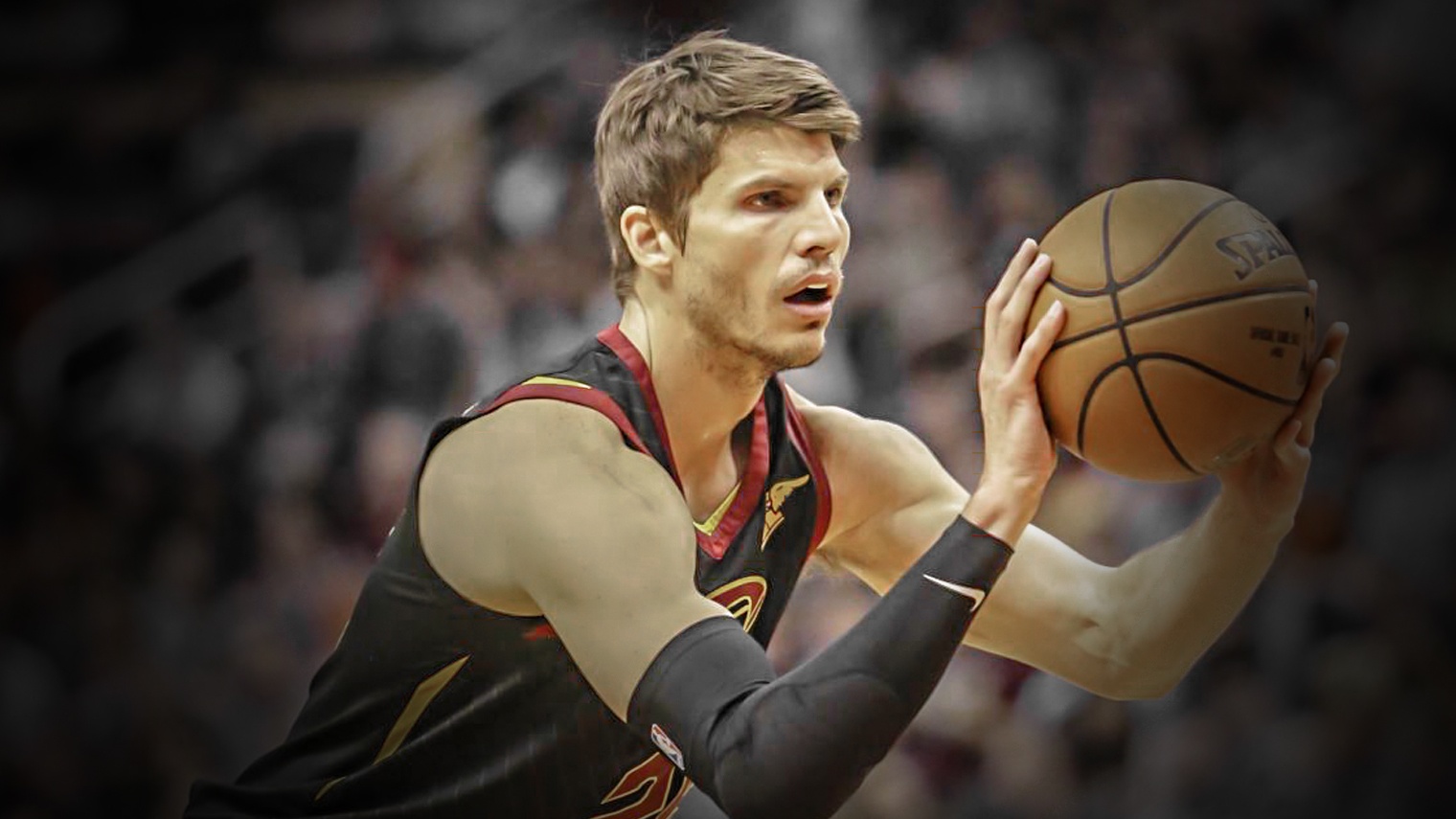 The Cavs need to treat their players well, because teams' treatment of players has a major impact on free agents in the future. Cleveland shouldn't give Korver away for nothing just to appease him, but they do need to find a balance. The 76ers present that. They are a young team that has just added a superstar, still has a very deep bench, and is a contender to make the NBA Finals. They also now have two young prospects who should interest the Cavaliers.
Furkan Korkmaz is a Turkish shooting guard who happens to be friends with the Cavs' Cedi Osman. He has reportedly requested a trade from Philadelphia because of a lack of playing time, as the 76ers find themselves in win-now mode without time to devote to developing their young talent. Cleveland doesn't necessarily need another guard, but giving Korkmaz a shot would be better for the future of the team than playing J.R. Smith.
The second prospect is a new arrival to the 76ers. Center Justin Patton was drafted 16th overall by the Chicago Bulls in 2017 and was traded to the Minnesota Timberwolves along with Jimmy Butler. Last week, he was traded with Butler for the second time to Philadelphia.
With Joel Embiid, Amir Johnson, and Mike Muscala ahead of him on the depth chart, there most likely won't be many opportunities for Patton. Injuries have prevented him from seeing the court much thus far, but Patton has immense potential. He was a guard in high school until he shot up to seven feet tall, yet he retained his athleticism and shooting stroke; he shot 53% from three-point range in college.
Ante Zizic has the potential to develop into a very good big man, but he is not the prospect that Patton is. Zizic is a worse athlete and doesn't have an offensive game outside of the paint. Patton could be the Cavs starting center for the next decade and has all the tools needed to excel as a center in today's NBA. Replacing Zizic with Patton would be a massive upgrade, and the Cavaliers should offer Zizic and Korver for Patton without any draft picks.
Kyle Korver's market should be robust in spite of his age, because shooting is the most important skill in basketball, and he is one of the best. Justin Patton is the best-case scenario for a Korver trade, and if Cleveland is able to somehow land him, their rebuild will have hit an unlikely speed boost.