WATCH: LeBron James blatantly travels, has priceless reaction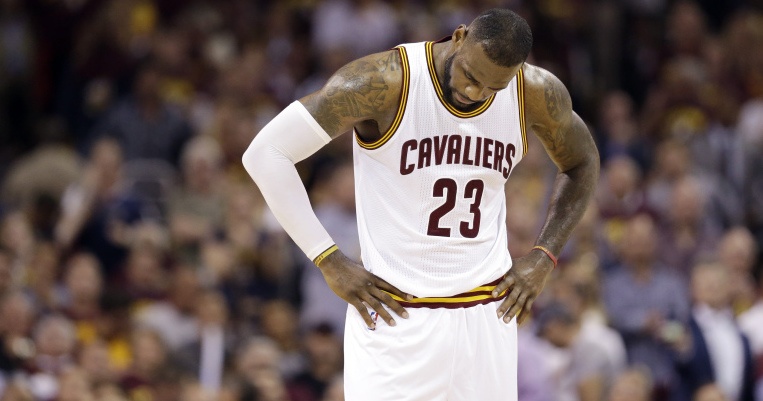 Finishing with 32 points, six rebounds and 13 assists, LeBron James was just sensational in Cleveland's 109-108 victory over the Indiana Pacers in Game 1 of the first round. Really the only negative for James was his three turnovers, one of which was rather hilarious.
Unable to make a jump pass in the first quarter, James blatantly traveled and was immediately whistled for the violation. Knowing he traveled, James' reaction was very amusing:
RELATED: 17 Hilarious Twitter Reactions For When Jeff Teague Tried To Guard LeBron James 1-On-1
A bit of levity for James and the Cavs in an otherwise hard fought game.