VIDEO: Kyrie Irving Shows Off Impressive Two-Ball Drill In Cavs Practice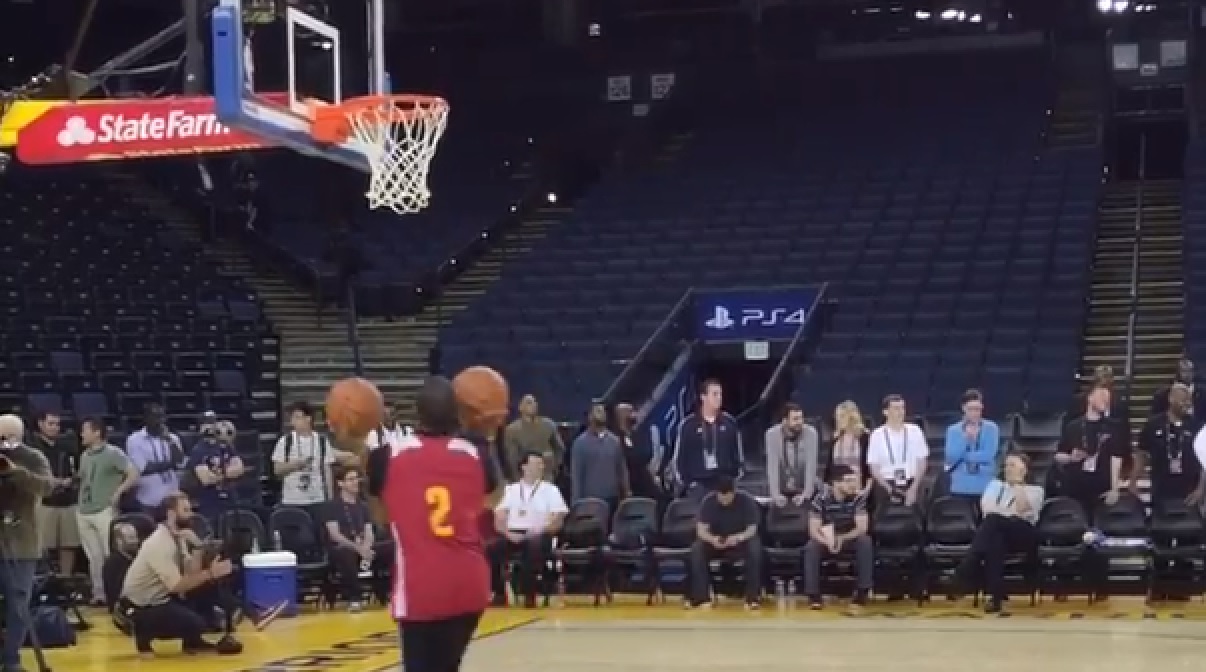 Kyrie Irving is a master of finishing at the rim. He's got aggressive finishes over defenders as well as acrobatic and wild layups around defenders that always seem to mesmerize the crowd.
RELATED: VIDEO: LeBron James Gives Cavs Gift Ahead Of Game 2 Of The NBA Finals
In Saturday's practice, Irving showed off his cool ball control while shooting. Irving can go to both the right and the left hand with equal chance to finish at the basket. Here, Irving displayed his layup attempts with two basketballs at the same time, showing a little bit of his versatility around the basket.
Kyrie Irving's got a nice double layup shooting drill.
(Via @SLAMonline) pic.twitter.com/Qzux9mnfaC

— Cavs Nation (@CavsNationNet) June 5, 2016
Hopefully Kyrie can shoot better in Game 2 than he did in Game 1, where he went 7-22 from the field for 26 points.