Video: Kyrie Irving receives Gold Medal, joins historic group of players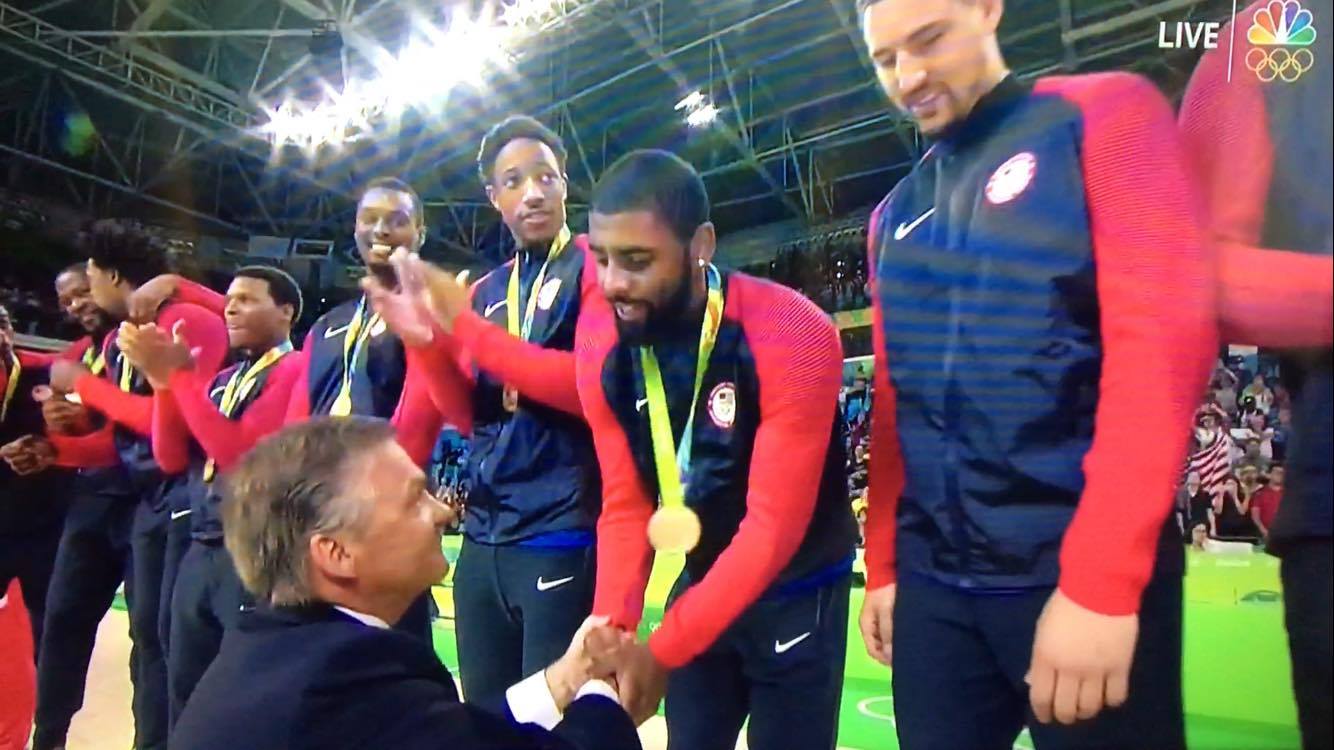 Kyrie Irving hasn't had the easiest of roads, and has even had his struggles in these 2016 Rio Olympics. However, he'll finish the summer of 2016 as an NBA Champion and an Olympic gold medalist. Irving helped lead both his Cleveland Cavaliers and Team USA to the championship and medal, respectively.
Watch Irving receive his gold medal!
NBA champion and Olympic Gold Medalist Kyrie Irving pic.twitter.com/ClnUWyXXvs

— Cavs Nation (@CavsNationNet) August 21, 2016