VIDEO: Shirtless Fan Who Ran To Court During Game 4 Has An Interesting Background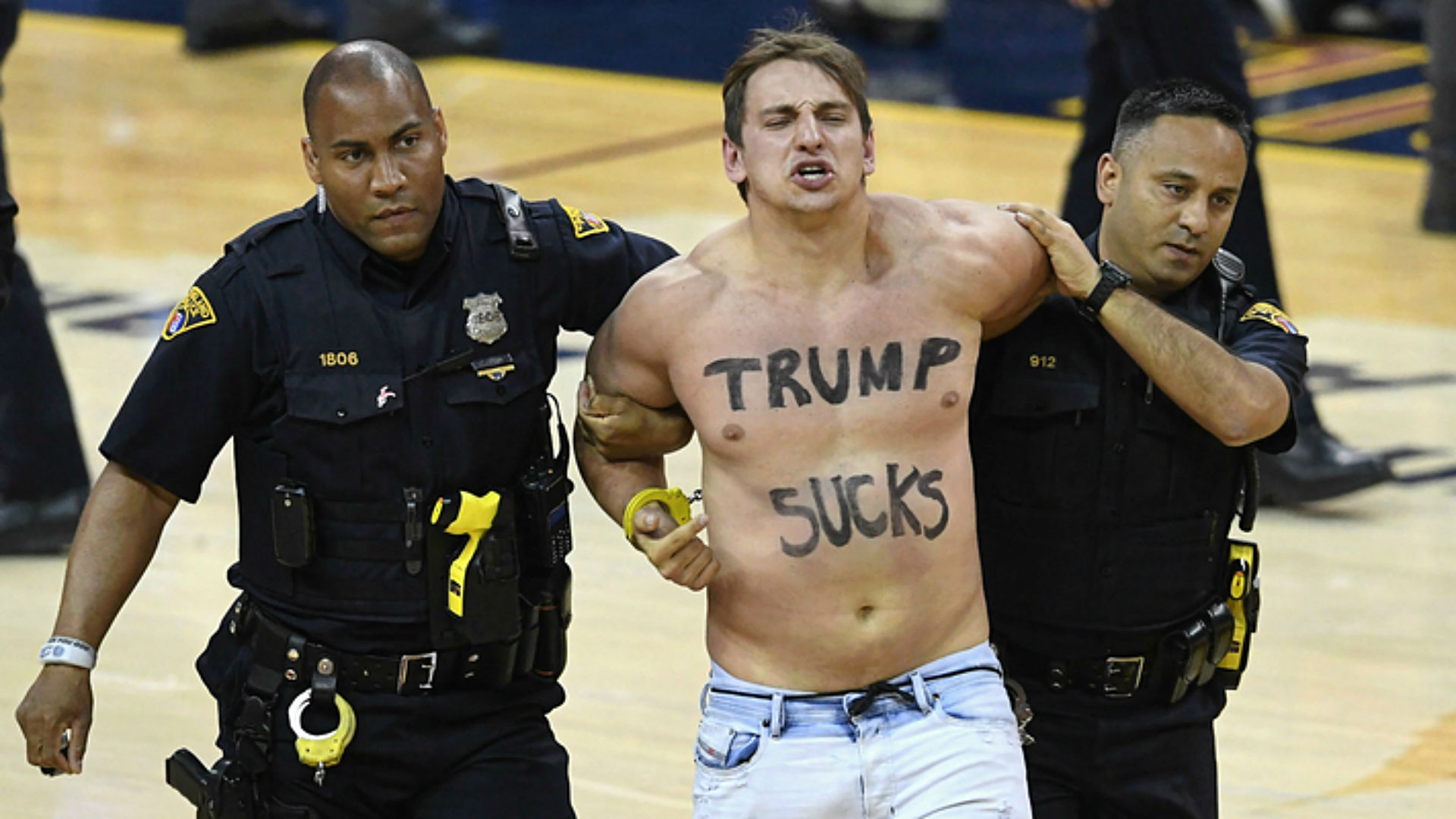 In Game 4 of the finals series played at Quicken Loans Arena, the Golden State Warriors weren't the only ones who had a plan and executed it. In one spot within the 20,000-strong crowd, one guy had his own blueprint and played it to perfection.
RELATED: Brandon Jennings Completely Discounts Cavs, Takes Shot At Them On Twitter
YouTube personality and prankster Vitaly Zdorovetskiy surprised everyone in the fourth quarter by running to the court minus his shirt. Written on his chest was a political banner which prompted the ABC crew to not let the scene have live airtime.
The prankster had a rather sweeter message on his back which read "LeBron 4 President". He then reminded everyone, through his own video, that LeBron James was among the first to share his moment during the 2014 World Cup, wherein he went on a "kissing spree" on the field before being held by security.
The guys seems to be good at this, which means there will be a next time. When, where, and how are the questions, but, at this point of the season, Cavalier fans couldn't care less.