VIDEO: ESPN Insider Reveals Who Cavs Want To Face In The NBA Finals And Why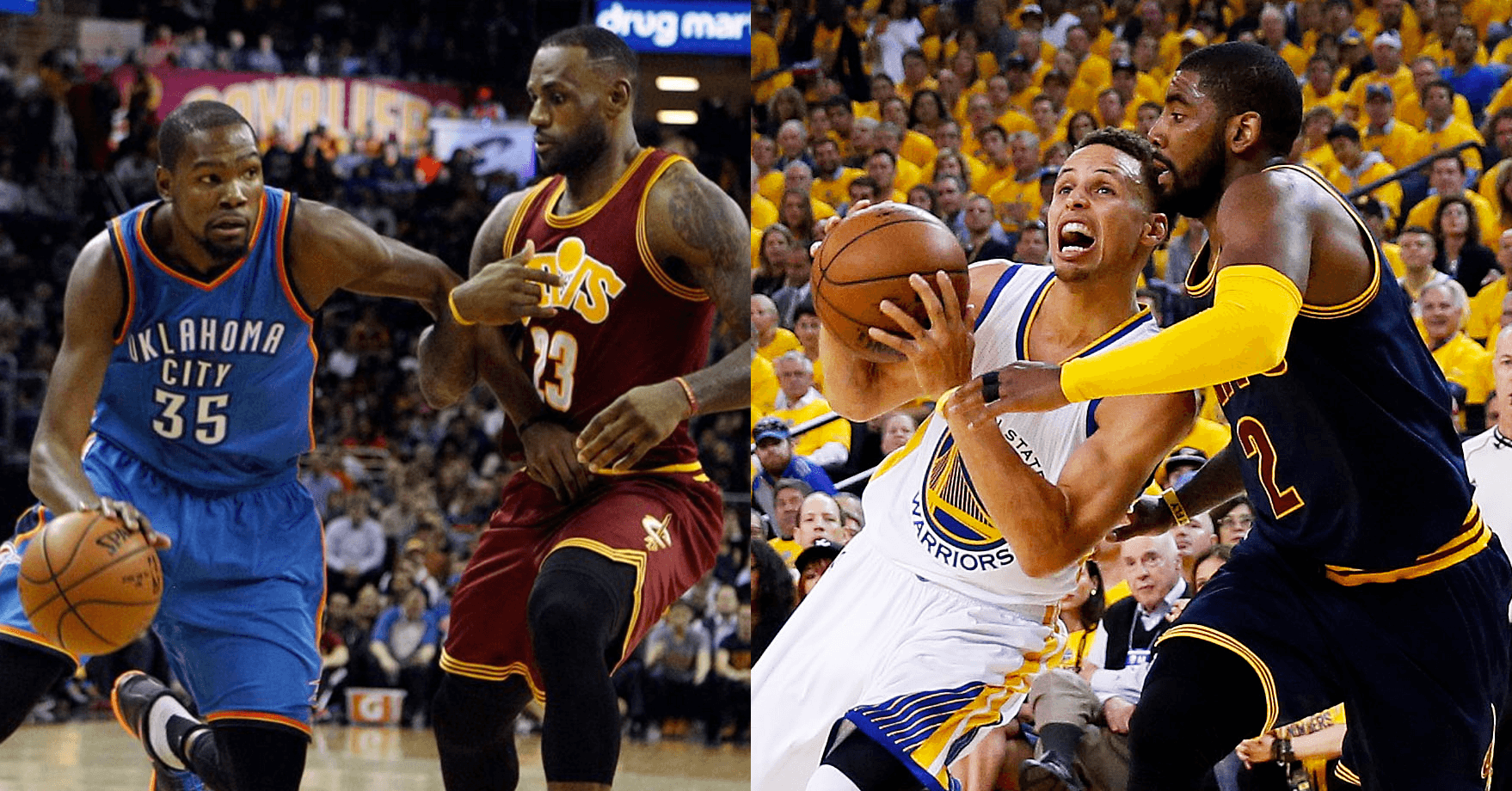 The Cleveland Cavaliers are on to the NBA Finals, and the biggest question that everyone wants to know the answer for: the Oklahoma City Thunder or the Golden State Warriors?
A lot of fans are mixed. They feel like the Oklahoma City Thunder present a better chance at an NBA Championship. Others feel like the best way to win would be to go through the defending NBA Champions and prove who the better team was last year and is this year.
RELATED: VIDEO: Kevin Love Hilariously Plugs Chocolate Milk Ad Into His Postgame Interview And Gets Roasted By Kyrie And LeBron
ESPN's Dave McMenamin joined SportsCenter after the Cavs Eastern Conference Clinching Game 6 victory in Toronto, where he discussed who he says the Cavs want to face in the NBA Finals.
Dave McMenamin on who the Cavs want (1) #CavsNation pic.twitter.com/KjGXdshjrE

— Cavs Nation TV (@CavsNationTV) May 28, 2016
Dave McMenamin on who the Cavs want (2) pic.twitter.com/diSa4mLvLr

— Cavs Nation TV (@CavsNationTV) May 28, 2016
In order for the Cavs to get their wish, the Warriors will have to win Game 6 tonight on the road in Oklahoma City, a place they've lost by a combined 52 points in Games 3 and 4, and then win a decisive Game 7 at home on Monday.
If the Cavs get the Thunder, they'll get home court advantage in the Finals. If they get the Warriors, Golden State will have home court.