Video: Draymond Green discusses rivalry with Cavs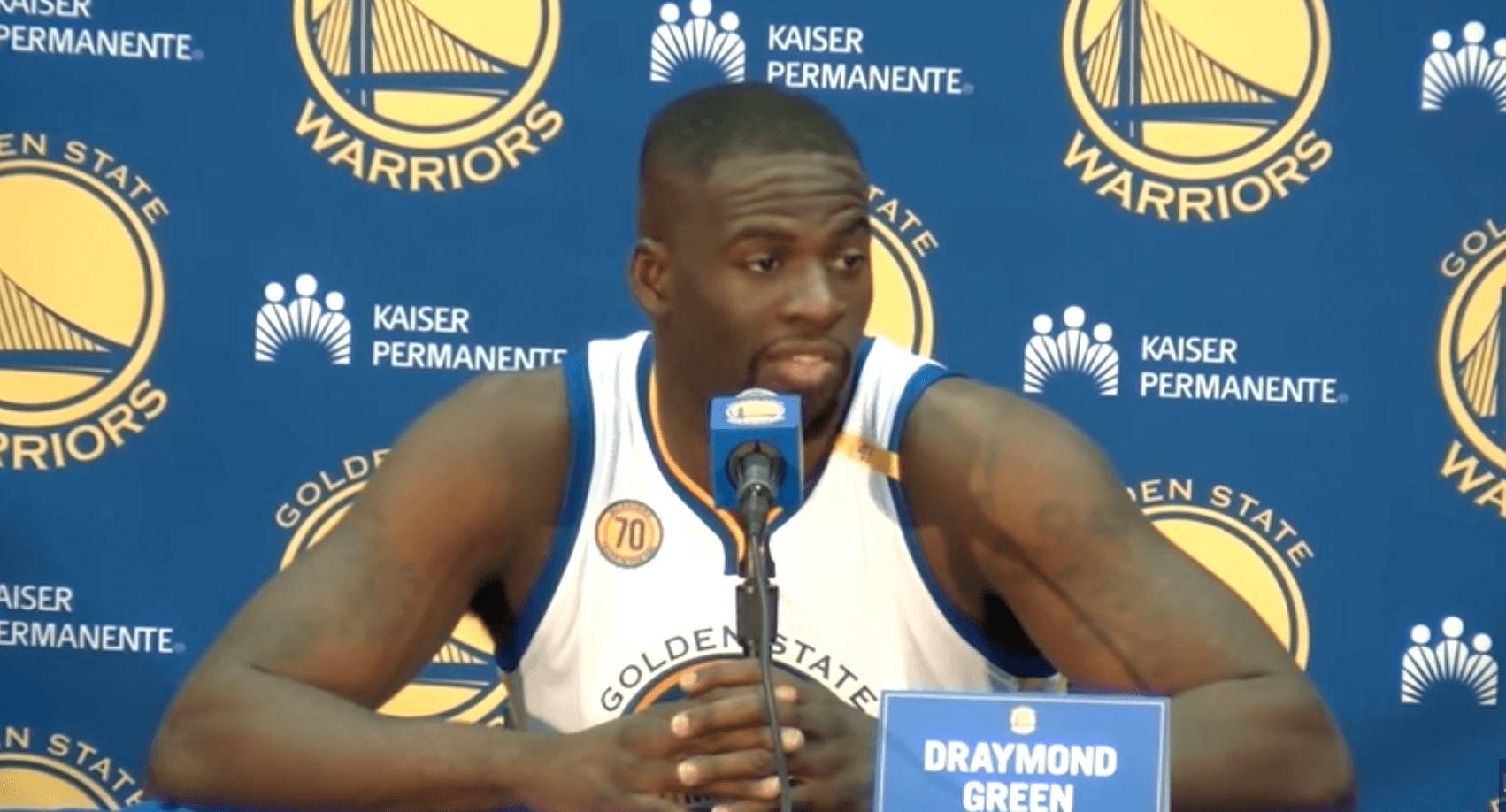 The Cleveland Cavaliers and Golden State Warriors are entering a special time in each franchise's history. Both won championships against the other in the past couple of years, both ended long championship droughts, both think they have the best player in the world, and both teams' fanbases hate the other.
During the Warriors Media Day session on Monday, Draymond Green acknowledged the notion that there seems to be a rivalry brewing heading into the 2016-17 season.
"When you're talking of a six-game series and us winning, and then a seven game series and them winning. I think eventually it starts to become a rivalry, and the most important thing that makes a rivalry is you have to have talent."
The Warriors took round one in 2015, but the Cavs responded and took round two of the matchup this past year. With the Warriors acquiring Kevin Durant and Cleveland bringing back a championship squad with some solid offseason additions, this matchup is certainly looking like its headed for a third round next June.
"I think both teams have a lot of talent. Some talent that's a little older, some talent that's a little younger, and some talent that's right in their primes. I think that's the true meaning of a rivalry. Obviously, you have to win. Both sides have to win, and both sides have won. I think it's something that's definitely growing."
Since their 2015 Finals loss without Kyrie Irving and Kevin Love, the Cavs have secretly wanted to face the Warriors until ESPN's Dave McMenamin revealed it to the public after the six-game Eastern Conference Finals against the Raptors.
The 2016 team was a historic one, becoming the only one to defeat the 73-win Warriors twice at Oracle Arena, the only one to defeat a 70+ win team in a seven-game series, and was the only one to come back from a 3-1 deficit in the NBA Finals.
They'll gladly welcome another round in the NBA Finals, as defeating Kevin Durant, Stephen Curry, Klay Thompson, Draymond Green, and the Warriors in another series would once again cement this Cavs' team's place as one of the greatest teams in NBA history.