VIDEO: DeMarre Carroll Calls Out LeBron James For "Acting" On Fouls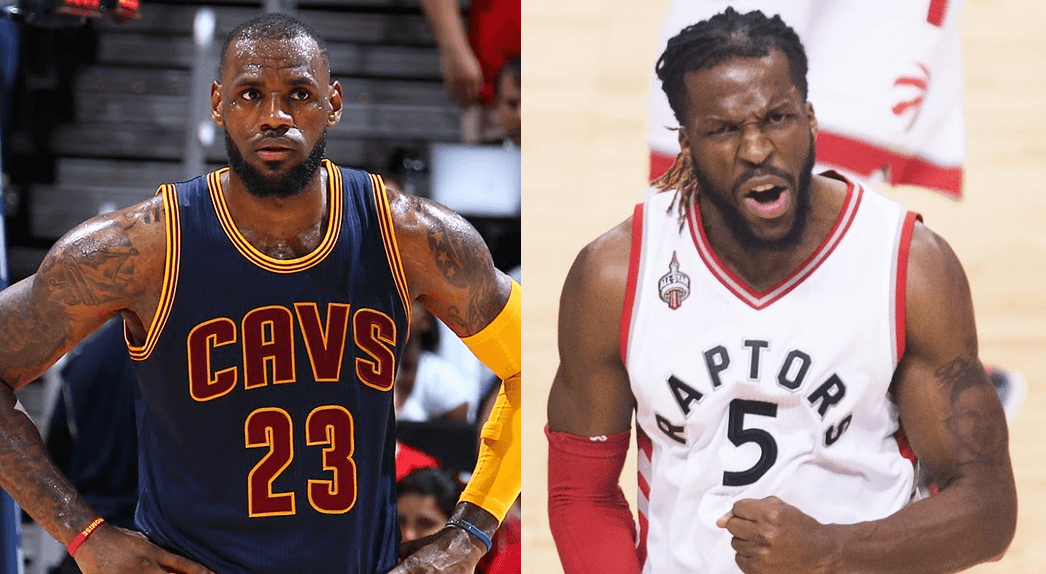 In Game 1 of the Eastern Conference Finals, the Cleveland Cavaliers took care of the Toronto Raptors by the end of the third quarter. With the lane open,the Cavs took advantage, hitting 26 shots within 10 feet of the basket.
RELATED: Forget Making It Rain, Take It Right Down The Lane
The Raptors, however, tried to step up the physicality with a bevy of hard fouls midway through the game, when the Cavs and their fans were roaring past the competition.
James got whacked above the shoulders and across the chest multiple times, and Tristan Thompson did as well, but none of those were called flagrant fouls.
ESPN's Dave McMenamin reported on James being clueless as to how he would get the benefit of those calls.
RELATED: LeBron James Has No Idea What Warrants A Flagrant Foul Against His Defenders
I have no idea what it is. I know what it is when it happens to someone else, but I don't know when it involves me. I have no idea what a common foul and flagrant foul is.
After hearing those comments, DeMarre Carroll took his own jab at James for acting.
DeMarre Carroll responds to LeBron's comments saying he doesn't get flagrant fouls. #CavsNation pic.twitter.com/AfjuLVtEAZ

— Cavs Nation TV (@CavsNationTV) May 19, 2016
"Maybe because we don't act. Maybe acting is a little part of it, so maybe we don't act. Think about that."