VIDEO: Carmelo Anthony Thinks He's A Better Scorer Than LeBron James And Stephen Curry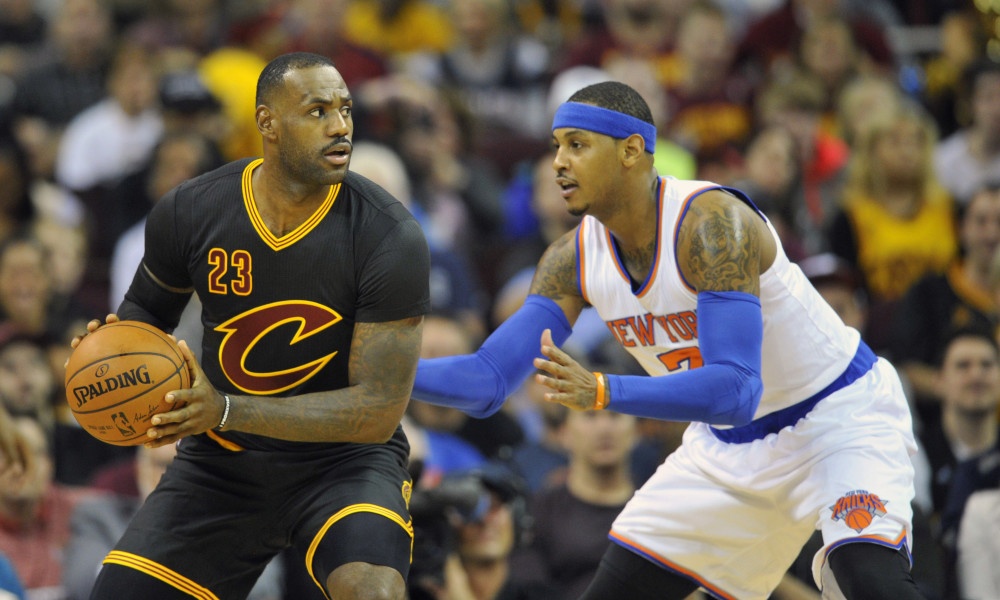 There's a sense of pride among the NBA's best players, all thinking they're better than one another. Carmelo Anthony is among the league's greatest scorers, but is he the best scorer in the NBA? He's been among the league's top scorers for the past couple of years, and was even the league's top scorer during the 2012-13 season averaging 28.7 points per game.
RELATED: VIDEO: Kyrie Irving Yells "Bye Bye" To Palace Crowd After Cavs Sweep Pistons
This season, Anthony played in much more of a system, averaging 21.8 points per game for the Knicks, good for 13th in the NBA. However, he was outplayed all year by players like LeBron James and Stephen Curry, especially with their teams making the postseason while the Knicks sit and watch from home.
Trying to be the best in the NBA comes with a lot of pride, and Anthony joined the Dan Patrick show where he expressed why he's understandably convinced that he's the best player in the NBA.
RELATED: Carmelo Anthony Sees Drama Surrounding Cavs As Comical