Tyronn Lue Shouting Expletives To LeBron James, Showed Who's In Control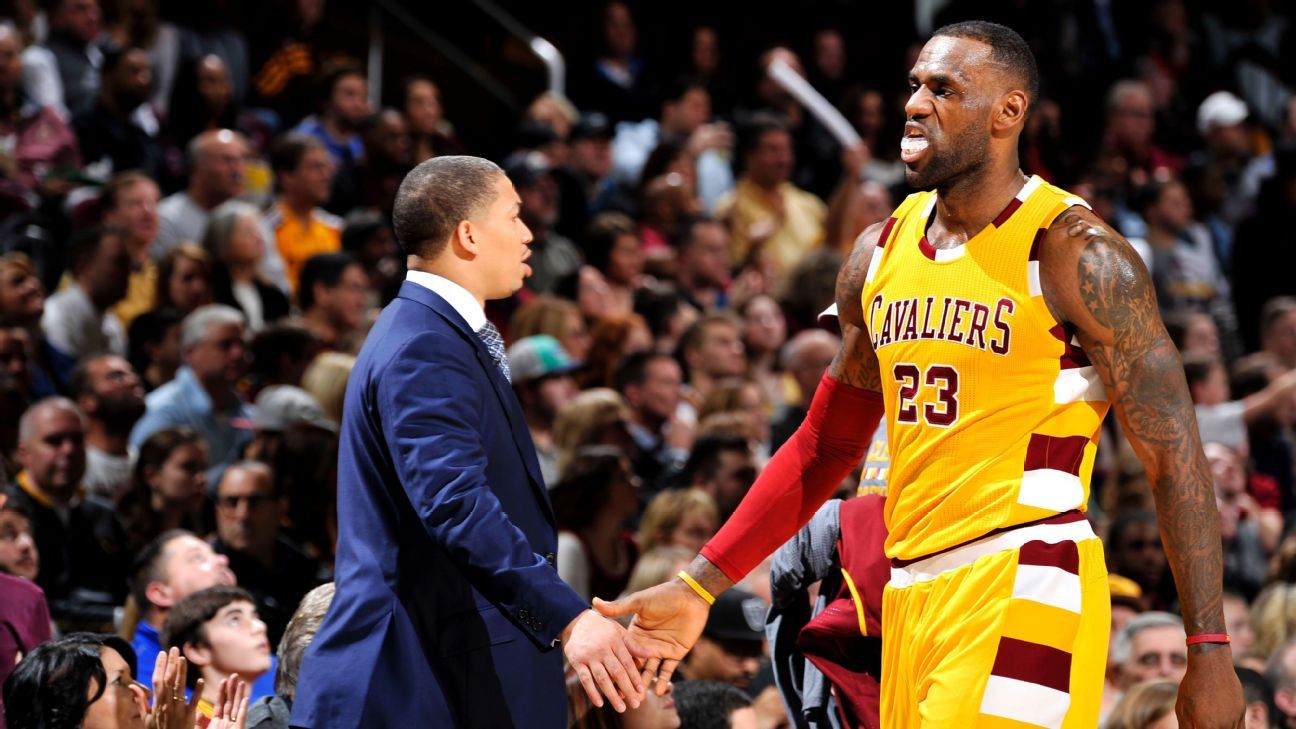 Coaching LeBron James is supposed to be a very easy job because of his versatility and high basketball IQ. However, it also comes with the burden of being tasked to control a basketball beast.
But that beast, once he gives full trust to the coach, is an extremely valuable asset that no one in the league can be at par with.
RELATED: The Ty Lue Revolution: Making A Change, Making It Rain
When the Cleveland Cavaliers parted ways with David Blatt, everyone outside the organization were puzzled. The team had a comfortable spot atop the conference and everything was supposed to be at a non-alarming position. How could an embarrassing loss to the Golden State Warriors spell doom on Cleveland's season?
But General Manager David Griffin saw something else, so he tasked then-assistant coach Tyronn Lue to fill the void left by Blatt. Both Griffin and Lue understood the memo. It was not about the win-loss record. Lue was called upon to change the team culture and regain the players' full trust in the coaching staff. In a report for CBS Sports by Ken Berger, he described how Lue took his troops' attention.
Lue changed that the moment he first told James in a huddle, "Shut the [expletive up]. I got this," according to a person who heard the exchange — and a few others like it. If Lue was going to get the stars and the role players to buy into the strategic changes he was determined to implement — play faster, space the floor, move the ball, take full advantage of Love's versatility — he was going to have to restore order first.

He did it in every way possible, starting with James — calling him out in film sessions, barking at him in practice, seizing control back. Only then could the Cavaliers evolve into the juggernaut we are witnessing now.
LeBron James, J.R. Smith, and every other member of the team have said nothing but praises for Tyronn Lue's demeanor, confidence, and overall ability as a bench tactician. They didn't just give their ears to their coach; they also gave him their heart.
The Cleveland Cavaliers that we are witnessing in this year's playoffs, so far, is very far from the team which hogged the headlines in the regular season due to their inconsistent play, lack of identity, and purportedly dysfunctional chemistry.
RELATED: Despite Being Head Coach, Tyronn Lue Is Still Getting Assistant Coach Money
It was a tedious process that was expected to be misunderstood by people without knowledge of the Cavs' big picture plans. But they are now reaping the benefits of their work and patience.
With an unblemished postseason card, after nine games, the Cavaliers are suddenly back on track and, barring anything unforseen, are well on their way for another busy month of June.