Tyronn Lue says LeBron James is still human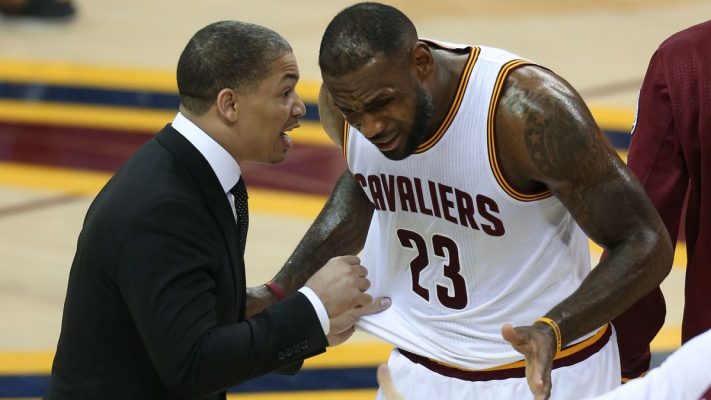 Cleveland Cavaliers forward LeBron James is often referred to as the greatest basketball player in the game today. However, in last night's 111-108 Game 3 loss to the Boston Celtics, the King turned in just 11 points (4-of-13 from the field, 0-for-4 from beyond the arc), six assists, six rebounds, one block, and one steal in his 45 minutes of playing time.
James really struggled to find a rhythm in Game 3, especially in the second half (three points). In fact, it was the fourth-lowest scoring postseason game of his career. While playing as a member of the Miami Heat in the 2014 Eastern Conference Finals, he recorded a meager seven points against the Indiana Pacers. The three-time champion took full responsibility for his sub-par performance, saying: "My performance is all on me."
During his post-game media availability, Cavs head coach Tyronn Lue was asked about James' off night from the field. The second-year head coach defended his star player, saying: "He's human."
Tyronn Lue's Honest Comments About LeBron James' Disappoining Game 3 Performance
Ty Lue revisits the play that sealed the @cavs' fate and also reminds everyone that the team's superstar is human after all. #CavsCeltics pic.twitter.com/6VWrcS0w9t

— FOX Sports Ohio (@FOXSportsOH) May 22, 2017
Game 4 is scheduled for 8:30 p.m. on Tuesday night, right back inside Quicken Loans Arena.