Coach Tyronn Lue doesn't want LeBron James to change free-throw form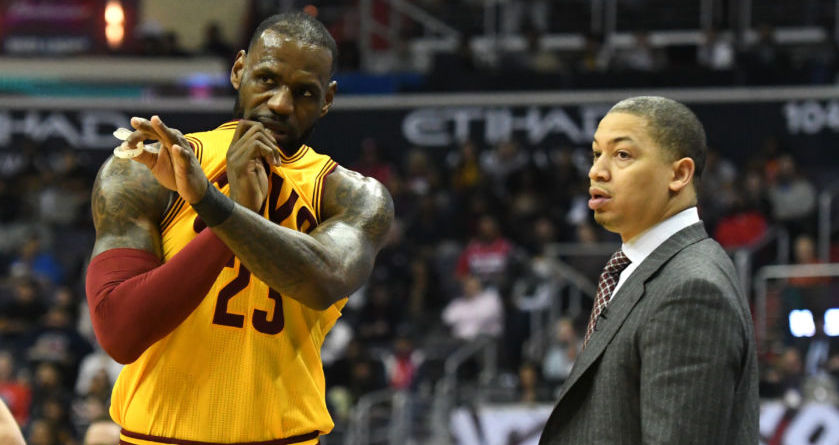 As most fans of the team know, Cleveland Cavaliers superstar small forward LeBron James recently decided to take some free-throw lessons from his teammate, Kyle Korver.
James shot a career-low 67.4 percent from the charity stripe this season, and taking some free-throw advice from Korver, one of the best shooters in NBA history, would be a wise decision for anyone. One may have noticed how James has altered his free-throw form. Instead of both feet flush with the line, James places his left foot slightly further back. Keen-eyed Cavs fans may have also noticed that he keeps the ball just a bit higher before releasing it.
Prior to their Game 2 matchup against the Indiana Pacers on Monday night, Cavs head coach Tyronn Lue spoke to members of the media with regards to James' new form at the line.
"I mean, I think he's a decent free throw shooter," Lue said of James before Game 2. "I just think, don't change. You're the best player in the world, do what you do, have confidence doing it — that's it. But he's either going to miss or make them, but don't keep changing. So what?"
James finished Game 1 with a 6-for-9 mark from the foul line. In game 2, "The King," as James is justly known, went 3-of-6 from the line. Albeit a small sampling, it looks like the change in form has helped. We'll just have to wait and see if the new shot sticks around.