Tyronn Lue describes Tristan Thompson's mouth injury with members of the media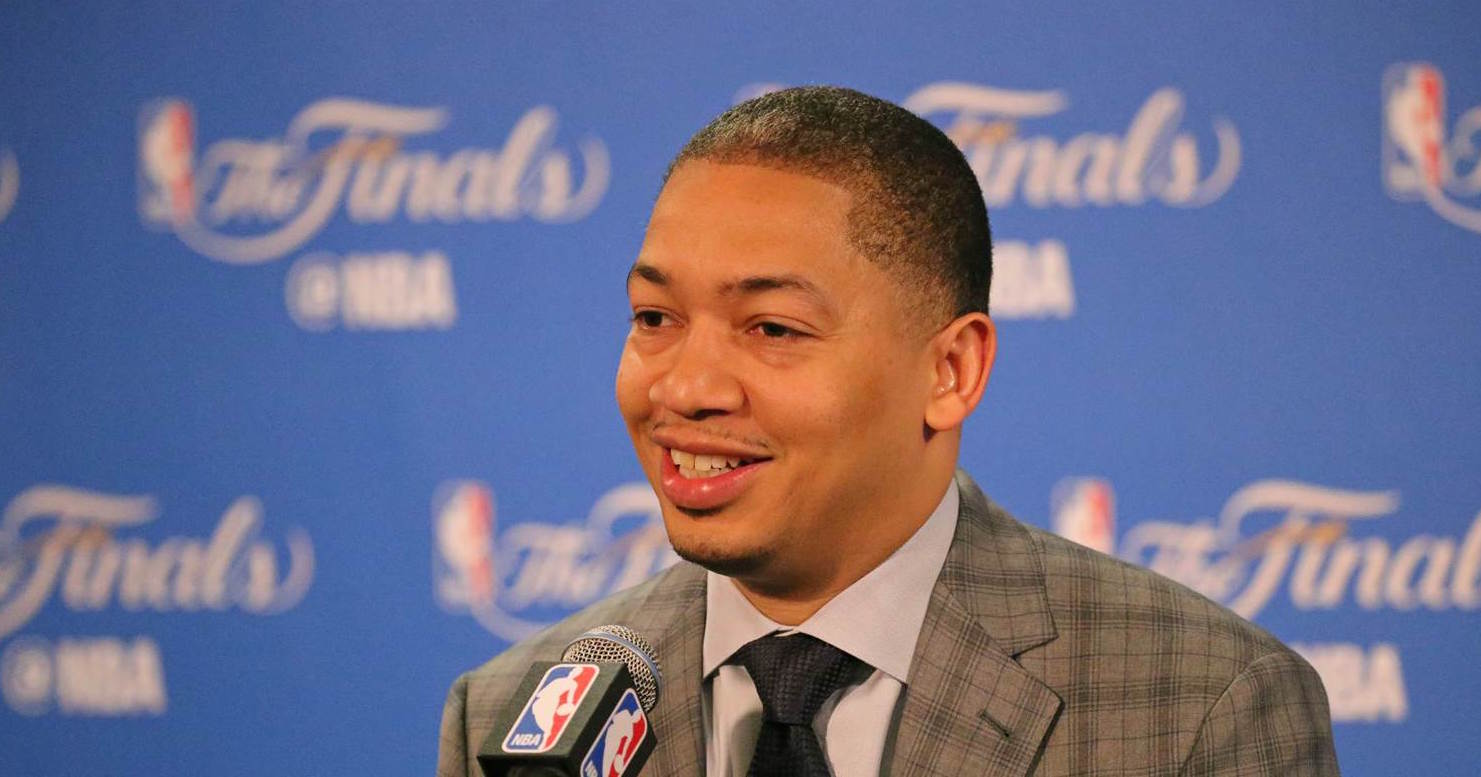 Last night, the Cleveland Cavaliers were in Los Angeles for a matchup against the Lakers inside The Staples Center. After trailing most of the game, the Cavs managed to rally for a 125-120 victory.
At times, the game of basketball can be physical. Injuries can occur at any given moment. Cavs center Tristan Thompson, who is considered to be the NBA's current  "Iron Man" due to his streak of consecutive games played (439), suffered a mouth injury in the third quarter of Sunday night's win. The 6-foot-10 center caught an inadvertent elbow to his two front teeth from Lakers forward Julius Randle while both were attempting to grab a rebound.
Thompson immediately reached for his mouth and began making his way to the locker room to be evaluated. Upon examination, Lakers team dentist elected to reset and brace the dislodged teeth.
Thompson, who was in a surprisingly good mood despite having two teeth knocked loose, spoke to members of the media with regards to his injury after last night's win.
"I'm good," Thompson said as he flashed a smile. "If I didn't have a mouth guard, it would have been tough to have a good dinner tonight, so God bless my mouth guard."

"It's part of the game," Thompson continued. "Whoever said basketball isn't a contact sport, they're definitely lying. It was a pretty good hit."

"Doc was great," Thompson said of the Lakers' team dentist. "He came in and numbed it up, put it back in place, and gave me these throw-back braces."
Thompson finished Sunday night's win with four points, 10 rebounds, one assist, and one blocked shot in 26 minutes of playing time. While his injury isn't considered to be serious, Thompson's status will likely be day-to-day. If the injury causes him to miss any time going forward, Channing Frye and Derrick Williams would see increased playing time.
When asked if Thompson's consecutive games played streak is in jeopardy, Cavs Head Coach Tyronn Lue gave a quick reply.
"I doubt that," Lue said. "He came back on the bench smiling with his mouthpiece in, so I don't think he feels too much pain."

"His teeth got knocked up and in," Coach Lue said as he pointed towards his mouth.
All things considered, it seems Thompson is alright. According to ESPN's Dave McMenamin, he'll need to wear the braces for at least two weeks.
"I've been very lucky, fortunate," Thompson said. "You play enough basketball games, stuff like this happens. It's just part of the game. We've got guys here to fix it up and get you back on the court."