Cleveland Cavaliers head coach Tyronn Lue has taken a lot of heat for his strategy decisions this postseason, but if he's made one move that has benefited the team, it's returning Larry Nance Jr. to the rotation. A decision with positive results so far.
Nance has been crucial in taking the Boston Celtics to seven games in the Eastern Conference Finals, and with Kevin Love's injury, he will have an even larger role in the rubber-match.
After being acquired from the Los Angeles Lakers at the trade deadline on February 8, Nance quickly made an impact in Cleveland, scoring 13 points and grabbing 9 rebounds in his second game as a Cavalier. He consistently played anywhere from 15 to 30 minutes per night, and gave the Cavs another big man to rotate with Tristan Thompson and Kevin Love, something they desperately needed.
Nance struggled in Cleveland's first-round series against the Indiana Pacers. The big-man trio of Domantas Sabonis, Myles Turner, and Thaddeus Young presented a big problem for not only Nance, but also Love and Thompson, and their play nearly cost the Cavaliers the series.
The young forward played 138 minutes, scoring 36 points and pulling down 31 rebounds. He played instead of Thompson during this series, up until the final game. Thompson's rebounding and physicality earned him 34 minutes, and he rewarded his coach's faith in him by finishing with 15 points and 10 rebounds.
Thompson and Nance switched roles in round two against the Toronto Raptors. Thompson played 26 minutes in game one, but didn't play more than 16 afterwards. Nance was inactive for two games. In the other two, he played a total of eight minutes, scoring eight points in his 5:40 played in game four.
In the Cavs' 25-point loss to the Celtics in Game 1 of the third-round, Nance played less than four minutes. Thompson had 20. Neither player was extremely effective, and the same could be said for every Cavalier aside from LeBron James and Kyle Korver.
Boston's guards and wings were manhandling Cleveland's. James and Korver seemed to be the only members of this group capable of scoring on a consistent basis. George Hill, Jordan Clarkson, J.R. Smith, and Jeff Green missed shot after shot, demoralizing the rest of the team.
The Celtics' Terry Rozier, Marcus Smart, Jaylen Brown, and Jayson Tatum all took turns scoring. The backcourt advantage was (and is) clearly Boston's. Lue realized that this would not change unless Smith had one of his great games, which hasn't happened in a while.
Lue decided to try and beat the Celtics in the front court. With LeBron James' ability to play any position on the court, the Cavs already had the advantage. On paper, All-Star Kevin Love only made that discrepancy larger. But Love has not been himself this series, with his best performance coming in Game 2 when he scored 22 points in a loss.
Al Horford's scoring ability and size is something that Cleveland didn't have a direct counter to, but they have found a way to limit Horford's effectiveness. Aron Baynes doesn't offer much offensively, but his physicality on defense and on the glass makes him a tough matchup. Marcus Morris has played center and forward, guarding James, Love, and others, and is 11-18 from beyond the arc in the series.
Kevin Love was not scoring well, and was not giving the Cavs much defensively either. Tyronn Lue began to play both Nance and Thompson for longer periods of time, as the added defense and rebounding outweighed the offensive downgrade, which wasn't as large as it normally would be due to Love's inconsistency.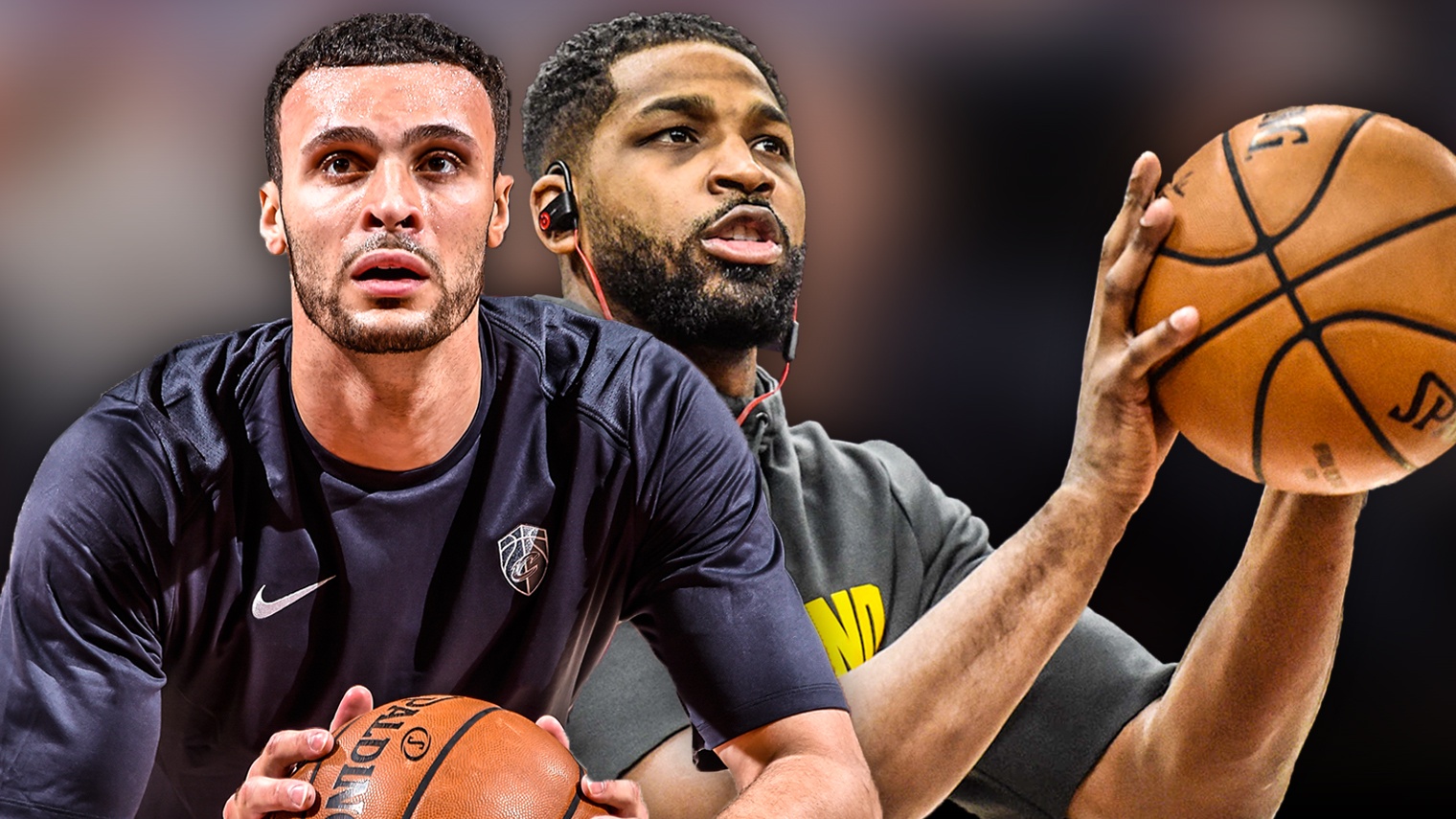 In Game 2, Nance had 11 minutes, and Thompson had 29. The Cavaliers were not blown out, but they still lost handily. Once the series moved back to Cleveland, things changed. In his 21 minutes in Game 3, Nance had eight points, six rebounds, and three steals. Thompson added 10 points and seven rebounds in 22 minutes.
Nance played just 10 minutes in the Cavs' Game 4 victory, but he made the most of his limited time, with seven points, three rebounds, and two blocks. Thompson played 38 minutes and finished with 13 points, 12 rebounds, and two blocks.
In Game 5, Nance took only one field goal, but was active on the defensive end, as he grabbed six rebounds and blocked four shots. In Thompson's 26 minutes, he missed all three of his shots and had more fouls than any stat aside from rebounds. It was a tough outing for the entire team, and with their backs against the wall in Game 6, the Cavs responded accordingly.
Nance played 21 minutes, scoring 10 points on 5-5 shooting, along with seven rebounds and two assists. He had four offensive rebounds, which were crucial for Cleveland, as second-chance points were a main reason why they won the game. Nance picked up a technical foul in the second quarter after a scuffle with Marcus Morris. The Cavaliers responded positively after that tense situation, as it seemed to fire the team up. It's encouraging for Nance that that was his only foul, and he has just three over the past three games; Nance is known to get into foul trouble early on in games. Thompson had his second straight ineffective outing, with two points and four rebounds in 22 minutes of play.
Five minutes into game six, Kevin Love collided with Jayson Tatum and suffered a concussion, which will keep him on the sideline for Game 7. This means that both Thompson and Nance will have their roles increased and their performance becomes all the more crucial. Nance in particular will have to continue to provide some decent scoring if the Cavaliers hope to advance to the NBA Finals for the fourth consecutive year.
Tyronn Lue did well to give Larry Nance Jr. more playing time in this series, and Nance has been one of the reasons why the Cavs have forced a Game 7. If Cleveland to win the series, Nance will have to continue rewarding his coach's faith.w