Tyronn Lue comments on defensive strategy against Paul George and the Pacers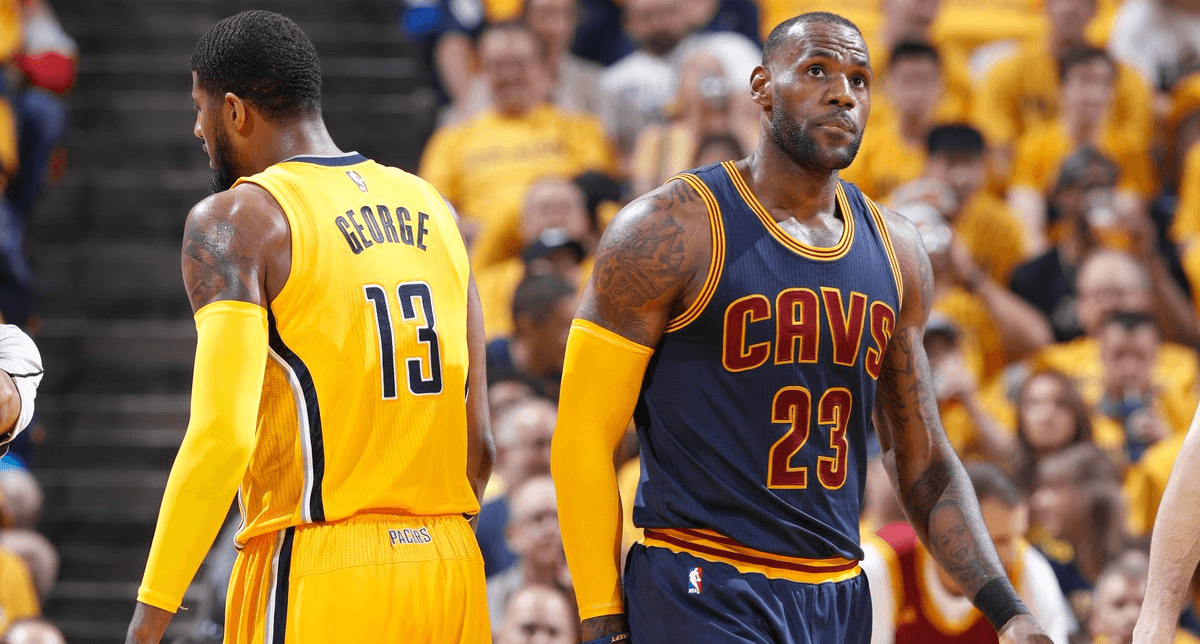 As a result of their 4-0 series sweep against the Indiana Pacers, the Cleveland Cavaliers are through to the next round of the 2016-17 NBA Playoffs.
After Sunday's 106-102 closeout win, Cavaliers head coach Tyronn Lue spoke to members of the media about his game plans against Paul George, who recorded just 15 points (5-of-21 from the field), six assists, and four turnovers in a losing effort.
Via Joe Vardon of cleveland.com:
"That was part of our game plan, to show Paul George a crowd because he's a great player," Lue said. "We did a great job on PG, only having 15 points tonight."
While it's true that the Cavs were able to limit George, one of the best players in the game, to 15 points, the champs also allowed Lance Stephenson to go off for a team-high 22 points on 9-of-15 shooting — as a reserve.
"You have to give up something in the playoffs," Lue said. "I give credit to Lance. He played great today, he made shots and he kept them in the game. Without his shot making in the first half, we'd probably have been up 18 points."

"Defensively even though they shot (47) percent, the guys taking the shots and making the shots were the ones we wanted taking them," Lue said. "Good job defensively. That's what won this game for us tonight."
Pacers head coach Nate McMillan touched on George's performance throughout the series during his post-game media availability. The smooth-shooting swingman averaged 28 points and 8.8 rebounds in the four games. Coach McMillan seems to think that his star player may have been a bit worn down.
"He's trying to give his all and he's short on some shots," McMillan said of George. "I thought there were some times when he may have rushed a few shots. You could see that he was a little worn down really from the last month of leading this team.

"They'd been rotating guys on him throughout this series starting with Smith," McMillan continued. "You bring in (Iman) Shumpert, you've got LeBron (James) leaning on him. He had to guard those guys as well. I thought he gave us what he had."
A frustrated George, who has now been bounced from the playoffs by a James-led team on three separate occasions, explained how much it bothers him to lose to the same person over and over again.
"It's real frustrating to continue on losing to the same team or same person," George said. "It's real frustrating. It's what I work hard for in the summers. To try and lead a team of my own and ultimately it's who I'm going to have to see and face. But again came up short."