NBA Twitter amazed by LeBron James' performance in Cavs' comeback Game 3 win over Pacers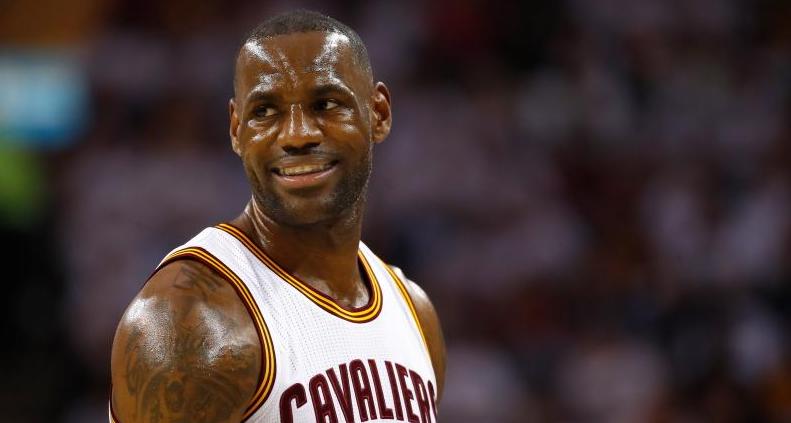 Showing why he is the best player in the world, LeBron James put the Cavs on his back and led Cleveland to a 119-114 Game 3 victory over the Indiana Pacers.
The Cavs started out flat and were down by 26 points at the half. But James just took over in the second half, scoring 18 of his game-high 41 points in the third. James kept attacking the Pacers in the fourth and finished the game with a triple-double of 41 points, 13 rebounds and 12 assists.
By coming back from 26 points, the Cavs tied the largest halftime comeback in playoff history. Cleveland now leads Indiana 3-0 in their best of seven first-round series.
And with James going off, naturally the NBA Twitterverse went bonkers, reacting in disbelief and amazement at the Cavs comeback:
My Pacers fan friend with a first ballot HOF life comes at you fast moment pic.twitter.com/Ng2yPPh4zn

— Scoops Maroun (@ejmaroun) April 21, 2017
#TheRealMVP https://t.co/4dIt9OlFlr

— Michael Pina (@MichaelVPina) April 21, 2017
❌❌❌1️⃣3️⃣ to go 🏆🏆 #DefendtheLand

— Ben Axelrod (@BenAxelrod) April 21, 2017
Pacers +3 somehow lost when they were leading 74-49 at halftime.

— Will Brinson (@WillBrinson) April 21, 2017
LeBron James is just unbelievable.

— Hardwood Paroxysm (@HPbasketball) April 21, 2017
"The greatest comeback in NBA Playoff history."

That has a nice ring to it…

— Nick Camino (@NickCaminoWTAM) April 21, 2017
Bron has so many iconic and signature playoff moments. Not even sure where this one ranks.

— Adam Mares (@Adam_Mares) April 21, 2017
The Pacers blew it. pic.twitter.com/6taNkMNYsm

— Alex Kennedy (@AlexKennedyNBA) April 21, 2017
Larry Bird when the Pacers were up 22 vs. Larry Bird when the Pacers were down 6 pic.twitter.com/JnhiAL1Hrw

— Sports Illustrated (@SInow) April 21, 2017
The Cavs flipped the switch

— Lang Whitaker (@langwhitaker) April 21, 2017
nate mcmillan has the permanent look of someone who just ate some bad oysters

— martin rickman (@martinrickman) April 21, 2017
Lebron takeovers are incomparable to anything else. It's truly in every aspect of game and with so much precision and force. Not fun https://t.co/qd6hwsBFlc

— sam esfandiari (@samesfandiari) April 21, 2017
There's only one King. pic.twitter.com/mJ6YKbN3IF

— Hamed Aleaziz (@Haleaziz) April 21, 2017
Nate McMillan is still wearing the same shirts and ties from his Portland days, y'all thought he wouldn't be the same coach?

— Lindsay Mills (@lindsaymills) April 21, 2017
https://twitter.com/danecarbaugh/status/855234664801239040
LeBron seals his 20th straight 1st Rd playoff W w/ 41p, 13r, 12a, leading the Cavs to largest halftime comeback in playoff history pic.twitter.com/FITz33vvYd

— Dave McMenamin (@mcten) April 21, 2017
1st Half: 74 points
2nd Half: 40 points

1st Half: 49 points
2nd Half: 70 points

Good night, Irene

— Lang Greene (@LangGreene) April 21, 2017
Not many games this season where this screenshot hasn't applied at some point. pic.twitter.com/mGzc4dnUcr

— C. Cooper (@C2_Cooper) April 21, 2017