Video: Tristan Thompson, LeBron James get into heated exchange in 2OT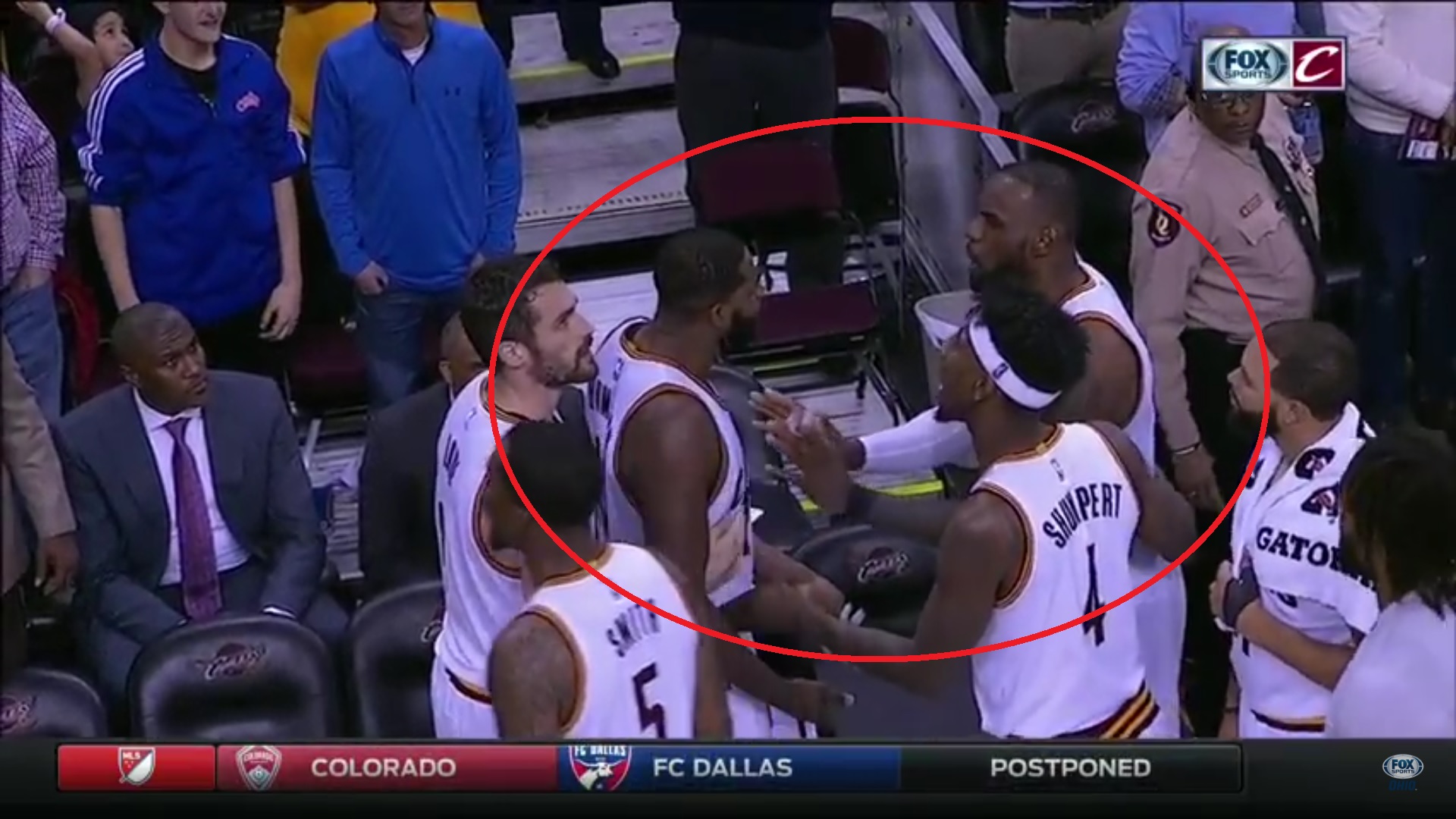 The Cleveland Cavaliers squeezed out a 135-130 double-overtime victory over the Indiana Pacers on Sunday night. The game had all the makings of a classic for this season, including some fireworks between teammates.
Late in the second overtime session, Kevin Love hit a big-time three-pointer to give the Cavs a four-point lead. Heading into the timeout, James and Thompson got into a heated argument that lasted about 30 seconds. The dispute came after Paul George, who finished with 43 points, came off a screen and made a wide-open, uncontested three-pointer the play before Love's triple. Thompson expected James to fight over the screen while James expected Thompson to switch out or likely just hedge out.
https://youtu.be/9QsLtm6NZI8