Tristan Thompson was highly expected to re-sign with the Cleveland Cavaliers when the free agency period began. However, we're now almost a month into free agency and Thompson and the Cavs still haven't agreed upon a contract extension for the power forward.
RELATED: 15 Things You Didn't Know About Tristan Thompson
On August 1, The Cleveland Plain Dealer posted an update on the Tristan Thompson contract, saying that both sides have been communicating recently to try and agree on a contract extension. The Plain Dealer also reports that Thompson will either accept his $6.8 million qualifying offer or sign the extension that is offered or agreed upon.
Signing the qualifying offer means that Thompson will essentially bet on himself once again. He would earn $6.8 million and then become an unrestricted free agent. This could be very problematic, but even LeBron James is confident that Cavs will return to the Cavs.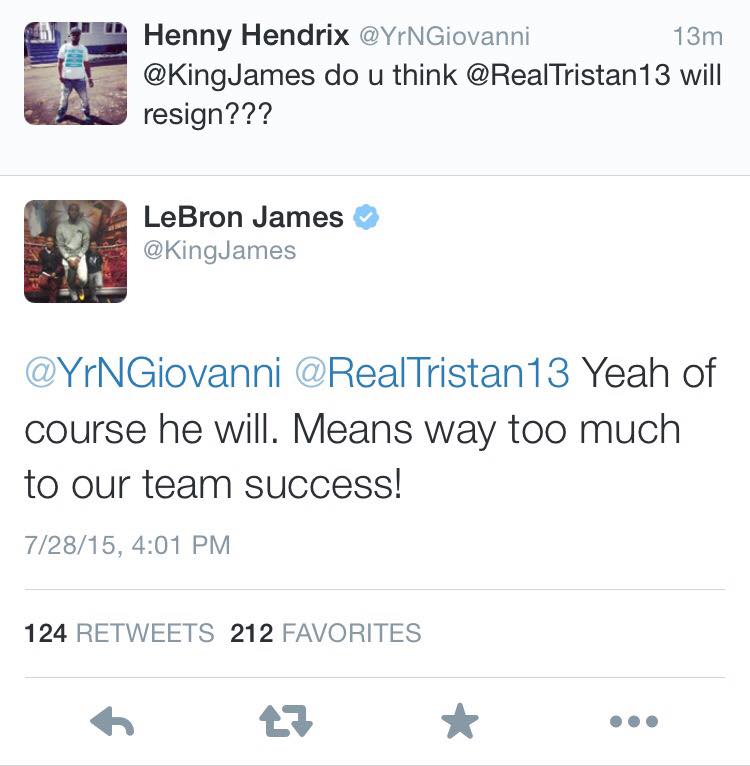 Because James has really expressed his desire to bring Thompson back, its very likely that the Cavs and Thompson work something out soon and hopefully before the start of training camp in a little over a month. And in case you were wondering, there are examples of teams signing players to contracts late in the offseason.
RECOMMENDED
RELATED: Tristan Thompson Is Cleveland's New Dennis Rodman
Eric Bledsoe, a good friend of James, was a restricted free agent all the way until September 24, when he and the Phoenix Suns agreed on a 5-year, $70 million rookie extension.
Stay tuned for the latest breaking news and updates!