The trade deadline saw a complete change of identity for the Cavaliers. Gone were some of their most lauded off-season additions: Isaiah Thomas, Jae Crowder, Derrick Rose, and Dwayne Wade. Gone were two members of the 2016 Championship squad: Channing Frye and Iman Shumpert. In return, the Cavaliers picked up Akron-born Larry Nance Jr., Rodney Hood, Jordan Clarkson, and 10th-year-veteran George Hill.
With such a complete shift of personnel, the Wine-and-Gold have left an entirely different team. While we are going to get a lot better picture of how these new pieces fit into the Cavaliers' game plan in the coming weeks, just looking at the numbers paints a positive picture for the rest of the season.
Of the six players that the Cavaliers gave up, not a single one had a positive Offensive Box Plus/Minus (OPBM, an estimate of a player's offensive contribution to their team relative to the league average, on a per-100 possessions basis).
In other words, compared to the average NBA player, each of these six former-Cavaliers were negatively affecting the team on offense. Iman Shumpert's -4.1 and Derrick Rose's -4.0 were the two worst on the team out of players who played more than 50 minutes this season.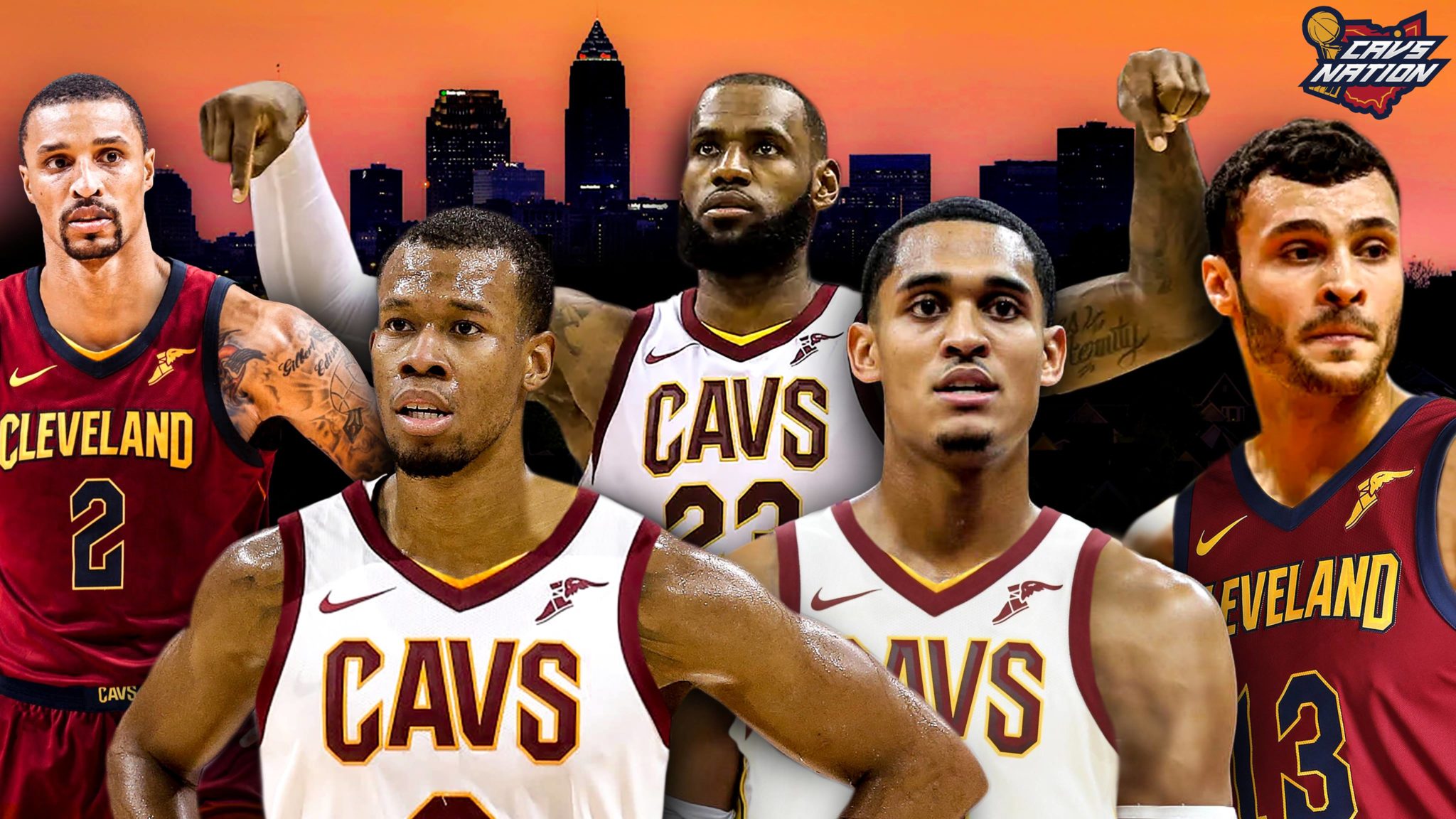 Each of the four players that Cleveland got in return, however, all boast positive OPBMs. Jordan Clarkson (1.2) and Larry Nance Jr. (1.0) both break 1.0 as well. In comparison, only three players still on the roster have positive OPBMs: Kyle Korver (2.4), Kevin Love (2.7), and LeBron James (6.7).
In terms of Value Over Replacement Player (VORP), a measure of how much more valuable a player is than a designated "replacement player" level using a scaled version of Box Plus/Minus, four of the six outbound players were contributing less than what a theoretical minimum-salary or bottom-of-the-rotation player would be assumed to contribute.
The only two positive VORPs came from Dwyane Wade (0.2) and Channing Frye (0.1), with Jae Crowder sporting an even 0 despite starting in 47 of his 53 games in Cleveland. On the incoming end, with the exception of Rodney Hood's 0, all the newest additions put up positive VORPs: Jordan Clarkson (0.3), George Hill (0.4), and Larry Nance Jr. (1.4).
Looking at the ability to score also distinctly sets these two groups of players apart: five of the six players that the Cavaliers traded were in the bottom five on the Cavaliers out of players who played over 50 minutes in terms of Effective Field Goal Percentage (eFG%), which is just a modified version of standard Field Goal Percentage (FG%) that takes into account the fact that threes are worth more than twos.
Jae Crowder had an eFG% of 50.0%, Dwayne Wade shot to a 48.2%, Derrick Rose comes in with 46.2%, Iman Shumpert sported a 44.0%, and Isaiah Thomas brings up the rear with an abysmal 41.8%. Even the Lakers' Lonzo Ball, who has been constantly criticized for his shooting, has a higher eFG% than Isaiah Thomas at 43.0%. Three of the four newest members of the Cavaliers, however, all sports eFG%s better than those bottom five.
Only Jordan Clarkson would be placed in their ranks, with his 49.9% eFG%. George Hill boasts a 55.8% to go along with his third-best-in-the-league 45.3% from beyond the three-point arc. Rodney Hood manages a 51.6%, while Larry Nance Jr. tops out at 60.3%. The only three players in Cleveland with eFG%s better than Larry Nance Jr.'s are Cedi Osman (60.5%), Kyle Korver (62.7%), and Jose Calderon (62.8%).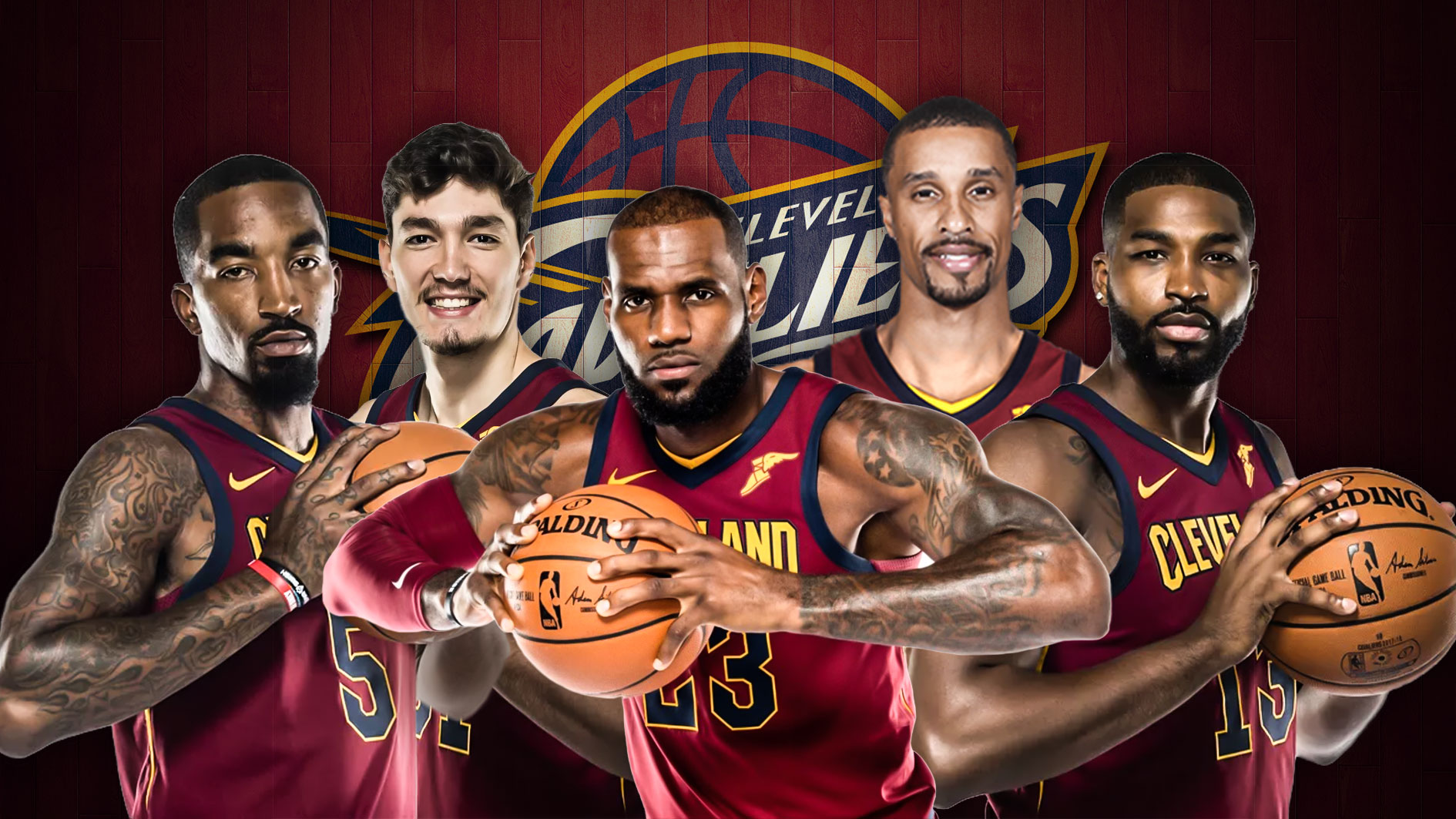 While only time will tell how these newest acquisitions will actually fit into Cleveland's system, one has to at least appreciate the lengths with which the front office is going to try and turn this season around. Despite the hardships and cold streaks, the Cavaliers still find themselves in third place in the Eastern Conference with a record of 32-22. With the back portion of the season still to go, Larry Nance Jr., Rodney Hood, Jordan Clarkson, and George Hill will all have plenty of time to begin to find their roles, fill the gaps, and show what they have to offer. As the numbers seem to indicate, these four should have no trouble making an impact as the Cavaliers march onward in search of their fourth consecutive Finals appearance.