After firing former head coach Tyronn Lue on Sunday and learning that Larry Drew won't accept the interim tag because he would prefer a long-term deal, the Cleveland Cavaliers are on their first real coaching search since 2014.
It's certainly a new era for the Cavs, who were the last team to win a game this season.
LeBron James is gone. Kyrie Irving is gone.
In is Cedi Osman, the 23-year-old from Macedonia, not No. 23 from Akron. Irving has been replaced by Collin Sexton, who wears his number as if to erase the memory of Irving's dazzle with his smashmouth style of play.
Both the team and league have changed tremendously since that time, but the needs of this Cavaliers team are the same — an inspiring coach who knows how to maximize his talent and feels comfortable developing their younger players. That said, there are a number of head coaching candidates, proven and unproven, who make sense for Cleveland.
Jay Larrañaga
Jay Larrañaga, son of University of Miami men's basketball head coach Jim Larrañaga, is more experienced than your typical NBA assistant having spent two seasons coaching the Irish National Team and two seasons coaching the NBA G League's Erie BayHawks before joining the Boston Celtics' coaching staff in 2012.
His experience, coupled with his ability to develop young players, make him a solid candidate for the team's head coach search. There's also the matter of his ability to learn from Celtics head coach Brad Stevens, one of the brightest coaches in the game, and former Celtics head coach Doc Rivers (who currently coaches the Los Angeles Clippers), who has long been considered one of the league's top coaches.
The Celtics have been one of the top teams in the league under both Stevens and Rivers, and the hope would be that he could bring Irish Luck to the Wine and Gold.
David Vanterpool
Credited with the development of Portland Trail Blazers guards Damian Lillard and C.J. McCollum by Lillard and McCollum, Vanterpool's player development skills would be necessary in Cleveland.
With a rookie point guard in Collin Sexton who was the eighth overall pick in the 2018 NBA Draft, a young shooting guard — whether it be 26-year-old shooting guard Rodney Hood or a draft pick in 2019 — and an inexperienced wing in Cedi Osman, Vanterpool's ability to bring the best out of their perimeter players is the primary reason he'd be a head coaching candidate.
However, Vanterpool is also considered a solid defensive coach and was selected to join the coaching staff for the USA Basketball Men's National Team. He's a proven difference maker in the league, even from the role as assistant head coach.
Avery Johnson
The college coach of Sexton at the University of Alabama, considering Johnson for the head coaching position makes sense given he was a longtime NBA point guard and spent five seasons as a head coach in the NBA, winning the NBA's Coach of the Year award in 2006. Johnson, a former NBA champion whose jersey was retired by the San Antonio Spurs, is the type of coach who can keep the team's championship culture alive for the Cavs.
Not just because Johnson won a NBA championship but because he did so while with the Spurs, one of the most well-run organizations in the league and one with a blueprint for consistent success.
Johnson preaches an aggressive style of play on both offense and defense that would ask the Cavs to be in attack-mode all game. That seems to fit the team, the way it's currently constructed, with a number of players who prefer to score off the dribble and use their length to make defensive plays.
Jerry Stackhouse
A two-time All-Star shooting guard in his playing days, Stackhouse has quickly risen through the coaching ranks after retiring in 2013. Stackhouse got his coaching start as an assistant with the Toronto Raptors in 2015 and then was named as the head coach of their G League affiliate, the Raptors 905, the following season. The 905 won the G League that same season and Stackhouse was named the league's Coach of the Year in their first season.
Stackhouse spent one more season as the head coach of the 905 before getting hired to be an assistant coach for the Memphis Grizzlies. After going 22-60 last season, the Grizzlies have started the season off 4-2 despite a less than stellar start for point guard Mike Conley. Of course, that isn't all tied to Stackhouse, but there can be no doubt that he's going to impact the team with his skills in player development and emphasis on defense.
The Grizzlies currently rank second in opponents points per game (100.0) and third in defensive rating (102.7), per Basketball-Reference.com. Last season, the Grizzlies ranked 13th in opponents points per game (105.5) and 26th in defensive rating (111.0). Rookie Jaren Jackson Jr. ranks sixth among all rookies in total points (69) and points per game (11.5).
Larry Drew
Cleveland's acting head coach, Larry Drew was responsible for a brief win streak in Tyronn Lue's absence last season. The Cavs went 8-1 by the time Lue returned. This season, Drew led the Cavs to their first win without LeBron James since March 16, 2016.
To make it all the more impressive, Cleveland orchestrated a 22-point blowout without Kevin Love.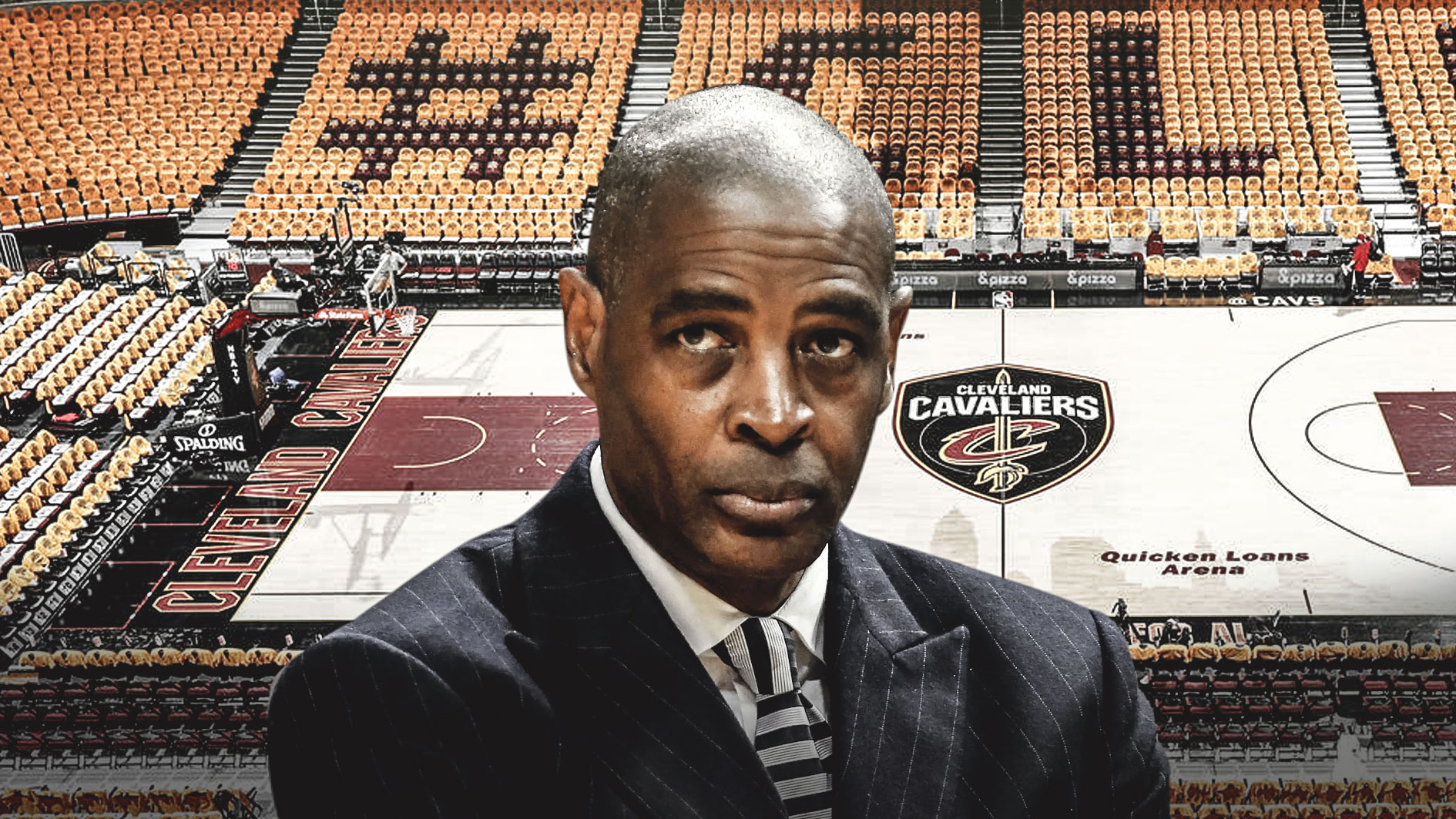 There wasn't too much to dissect in the team's victory over the Atlanta Hawks on Tuesday if you wanted to compare Drew and Lue's coaching staff. The team did respond well to Drew's decision to trap and blitz Trae Young in the pick-and-roll, amassing a season-high 13 steals. On offense, a large part of the reason the team looked better was simply that players were hitting shots. However, the ball movement was also better than it had been for most of the season, with players making better decisions as facilitators and shot creators.
Drew preaches defense, attitude and tries to instill a sense of confidence in his team while not being afraid to play young pieces. He also already has a connection with the team's locker room.
What's currently in the way is a restructured contract. Drew recently said he was disappointed in the fact that there has been no resolution, so for now it's wait-and-see mode.