Top 5 MVP Candidates Through April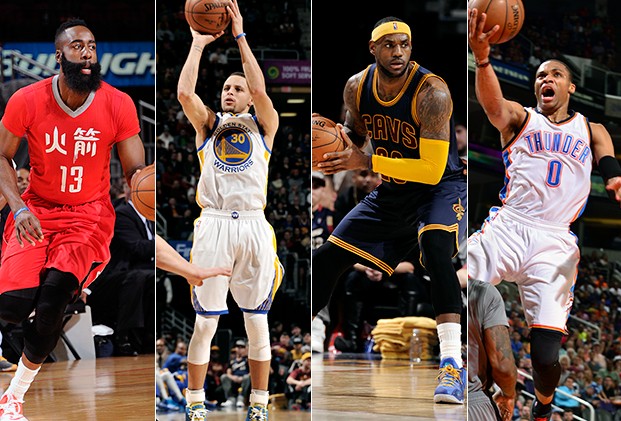 The NBA season is winding down and the MVP race is as tight as it's ever been in past seasons. At this point, we usually know who is the clear but MVP, but this season has seen a roller-coaster of candidates. That being said, we look at the top five candidates to win this season's MVP award through April. Since it doesn't seem like the Thunder will make the playoffs, we've excluded Russell Westbrook.
We start with number five:
5. Marc Gasol – Memphis Grizzlies
Marc Gasol has led his Memphis Grizzlies to the third seed in the West. The injury bug seems to have hit them however, as Zach Randolph, Tony Allen, and Mike Conley have all had to deal with injuries this season. Look for Memphis to secure home-court in the first round led by Gasol, who won't win an MVP this season.
Click 'Next' to see who we think will win come up fourth in MVP rankings this season!