LeBron James may no longer be a part of the Cleveland Cavaliers, but he will still have a major impact on the Cavs' record this year, at least indirectly. Ever since he entered the league, James has completley changed the way his teams have played.
He has the size of a power forward, the athleticism of a shooting guard (even at 33 years old), and the physicality of a center, and he combines his rare physical gifts with a nearly flawless game, both offensively and defensively. James' biggest weakness is his shooting, yet he shot 54% from the field and 37% from beyond the arc last season.
James is arguably the best basketball player to ever live, and his loss will be insurmountable for Cleveland, as far as winning another title is concerned.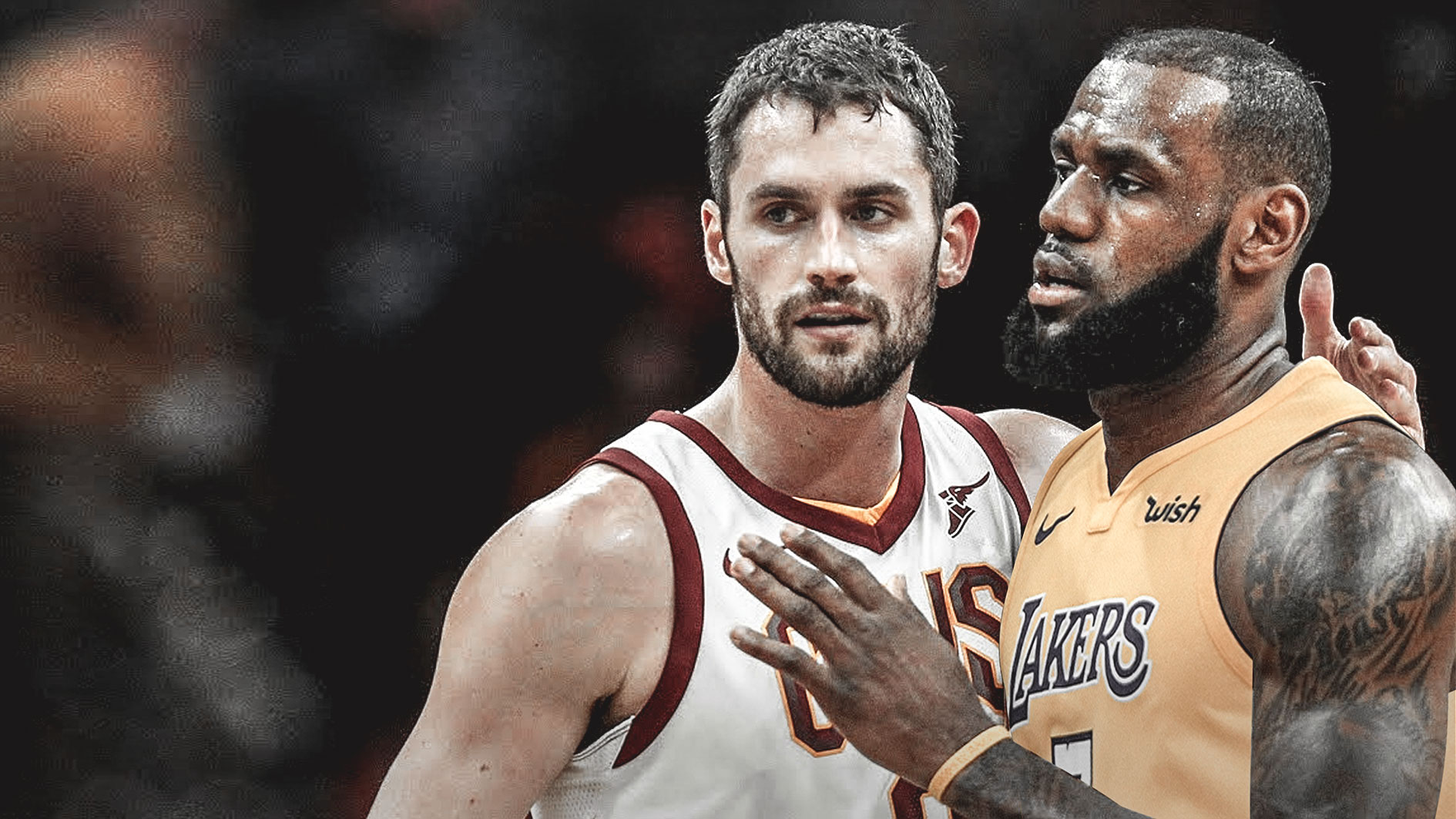 With that depressing fact acknowledged, Cavs fans may just have a sliver of hope for this season. James transforms his team's gameplan, but that's not always a good thing. While James is known to elevate the play of role players, stars that play alongside him don't fare nearly as well. Now that he is a primary scoring option once again, perhaps Kevin Love will return to his Minnesota form. If that happens, a playoff berth will be in Cleveland's grasp.
We should first look at previous iterations of the LeBron Effect. In 2009-2010, James last season of his first stint with the Cavaliers, point guard Mo Williams averaged 15.8 points and 5.3 assists per game, while shooting 44% from the field and 43% from deep. Power forward Antawn Jamison had averages of 15.8 points and 7.7 rebounds, and shot 49% and 34%.
In 2010-2011, without James, here are how Williams and Jamison's stats changed: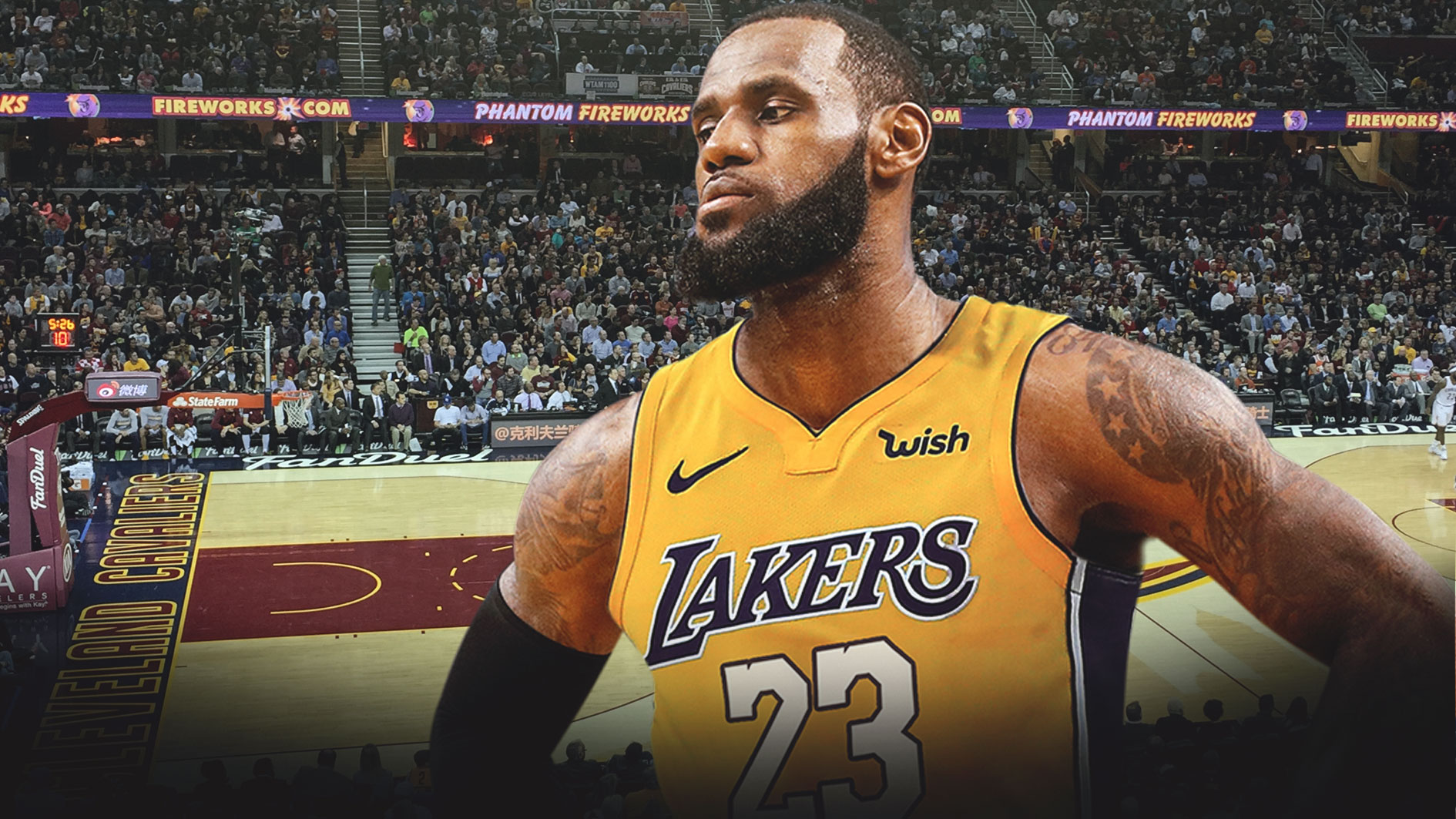 Williams: +0.4 FGA, -2.5 PTS, +1.8 AST, -5% FG, -16% 3PT
Jamison: +2.2 FGA, -2.2 PTS, -1 REB, – 5% FG, +1% 3PT
Things didn't go to well for either player. However, that team as a whole was one of the worst in recent memory, and wasn't focused on Jamison and Williams' performance, opting instead to give young players such as J.J. Hickson more opportunities. Regardless, neither was considered a star player, so let's move on to James' Miami years. For Wade and Bosh, the first year will be without James, and the second with him as a teammate.
Dwyane Wade
2009-2010: 19.6 FGA, 6.5 AST, 26.6 PTS, 48% FG, 30% 3PT
2010-2011: -1.4 FGA, -1.9 AST, -1.1 PTS, +2% FG, +1% 3PT
Chris Bosh
2009-2010: 16.5 FGA, 10.8 REB, 24 PTS, 52% FG
2010-2011: -2.8 FGA, -2.5 REB, -5.3 PTS, -2% FG
Bosh had the more considerable decrease, as he went from the primary option to the third wheel. Love's situation is most comparable to Bosh, but before we look at Love, let's examine how Kyrie Irving fared with and without James.
Kyrie Irving
2013-2014: 17.4 FGA , 6.1 AST, 20.8 PTS, 43% FG, 36% 3PT
2014-2015: -0.9 FGA, -0.9 AST, +0.9 PTS, +4% FG, +6% 3PT
2016-2017: 19.7 FGA, 5.8 AST, 25.2 PTS, 47% FG, 40% 3PT
2017-2018: -1.6 FGA, -0.7 AST, -0.8 PTS, +2% FG, +1% 3PT
There are four seasons here because Irving's first year playing alongside James doesn't tell the whole story. He became more efficient with James, but during his third season playing second fiddle to The King, he really blossomed as he became more comfortable in his role. 2016-2017 was also just his sixth season in the league (his rookie year was shortened by the NBA lockout), and he was more healthy than he had been in 2015-2016. Once Irving became the leader of his own team, he didn't miss a step, although his volume stats would have been lower had Gordon Hayward not broken his ankle in the season opener.
Now, we turn our attention to the most important player in this examination, Kevin Love.
Kevin Love
2013-2014: 18.5 FGA, 4.4 AST, 12.5 REB, 26.1 PTS 46% FG, 38% 3pT
2014-2015: -5.8 FGA, -2.2 AST, -2.8 REB, -9.7 PTS, -3% FG, -1% 3PT
2017-2018: 12.4 FGA, 1.7 AST, 9.3 REB, 17.6 PTS, 46% FG, 42% 3PT
Before he was traded to Cleveland, Love was arguably one of the five best players in the league. He was a tenacious rebounder, good passer, and no other player his size could match his offensive prowess both in the post and on the wing.
Once he joined the Cavs, however, Love's effectiveness plummeted. He wasn't getting consistent post touches, and was used primarily as a decoy, standing at the three-point line waiting for the occasional catch-and-shoot opportunity while drawing the opposing center's attention, clearing the paint for James and Irving to drive. Love's efficiency also dropped, which shouldn't have happened on paper. He was drawing less focus by defenses, which should have led to more open shots. But that's not what happened for some reason.
In spite of injuries and bouts with mental illness, last season was Love's most efficient since 2010-2011, his breakout year with the Timberwolves. Ironically, his 12.4 shots per game were his fewest since his second campaign in the league. The hope is that Love will retain this efficiency while seeing a drastic uptick in usage. However, this is not guaranteed.
Love is 30-lbs lighter than he was in Minnesota, which means he can't play the exact same role he used to. That doesn't mean he won't improve from last year, but fans shouldn't expect him to average 25 and 12 again.
Love won't be the only person who could be positively affected by James' departure. Head coach Tyronn Lue was able to steer the team to a championship in 2016, but has been maligned by fans for his questionable rotation decisions. Without having to cater to James, Lue is now free to install an actual offensive system, and use many different players without the pressure of earning a top playoff seed.
Jordan Clarkson, George Hill, Rodney Hood, Ante Zizic, and Cedi Osman should take the biggest leaps from last year.
That pressure that James brought to the team may have some off-court benefits as well. Kevin Love dealt with anxiety and panic attacks last year, and was able to use his experience to bring more awareness to mental health issues. Tyronn Lue has had multiple health problems and even had to leave the team for a bit last year, which may also be a result of immense pressure. Hood was known to get so nervous before games in Utah that he would miss starts because he would need to run to the bathroom and vomit at tipoff. Perhaps less pressure will allow him to play more like he did in Game 3 of the Finals and less like he did the rest of the playoffs.
The impact of LeBron James leaving will be felt for years, and it will effect more than just Kevin Love. This Cavalier team can focus on improving its young players, trying to compete for a playoff spot, and just have fun without the pressure of returning to the Finals. That may end up being why team plays in the postseason for the fifth consecutive year.