The 5 Greatest Foreign Born Players In Cavalier History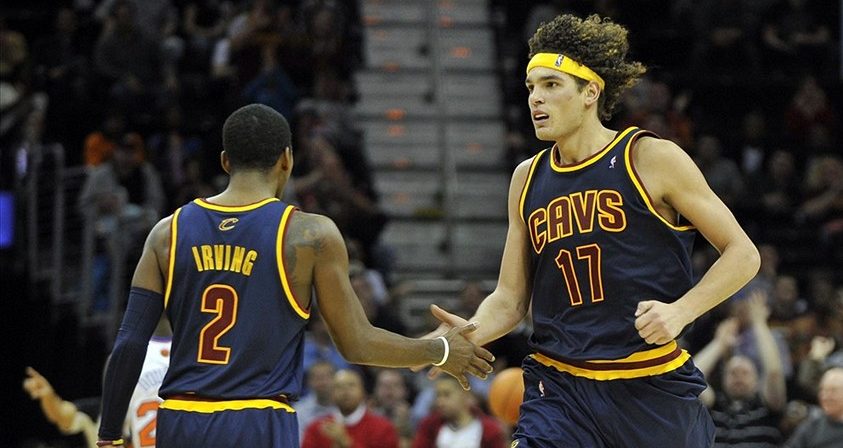 The NBA has grown its influence globally and it is a healthy trend that's, believe it or not, only picking up some steam. As a result, an influx of skilled international players have brought their talents to American soil and competes against the best of the best. While the Cleveland Cavaliers do not jump out the list of teams with rich history of having international players, Northeast Ohio still became a destination for a solid group of foreign born players.
5 – Luol Deng (South Sudan)
A two-time All Star, Luol Deng was traded by the Chicago Bulls in January 2014 for the already-brittle Andrew Bynum and a bunch of future picks. Despite donning the Wine and Gold jersey for a few months, Deng was a very solid citizen and reliable veteran presence in a young team that was still trying to find its niche.
RELATED: Top 10 Best First Round Picks By The Cavaliers
In 40 games as a Cavaliers, all starts, the versatile forward had averages of 14.3 points, 5.1 rebounds, 2.5 assists, and 1.5 steals.
Click "Next" to see the fourth best foreign born player in Cavs history!