The NBA has been in existence for quite awhile now. It is obvious over the years that fads and styles have changed. One particular style we love to look at is hair. There are hundreds of different hairstyles. Over the past couple decades we have seen some pretty crazy and iconic ones. Here is my top 10:
10. Larry Bird's Mullet
A legendary player with a legendary haircut. Bird is without a doubt one of the greatest players ever. He didn't always have this do, but man was it awesome when he did.
You can find the ninth best hairdo on the next page!
9. Chris Douglas-Roberts' Shaggy Locks
This one got a lot of attention because of its comparison to a cartoon character from the show "Rocket Power". Chris Douglas-Roberts had this hairdo for a while, beginning in Charlotte.
You can find the eighth best hairdo on the next page!
8. Evan Fournier's Little Pony
Fournier's style is a fad right now, shaved sides with a ponytail on top. He has sported this look for a while including his tenure with Denver and now Orlando. It is not a crazy look, but a subtle and interesting one.
You can find the seventh best hairdo on the next page!
7. Ben Wallace's Afro
Big Ben sported this Afro for the duration of his career. It was so popular that the Cavaliers did a Ben Wallace wig giveaway at a regular season game.
You can find the sixth best hairdo on the next page!
6. Michael "Sideshow" Beasley
I'm not even really sure I consider this an Afro. Quite honestly I don't know what it is. It makes him look like sideshow Bob from the Simpsons. Beasley has had this for quite some time now but usually keeps it down with cornrows. Either way it's pretty awesome.
You can find the fifth best hairdo on the next page!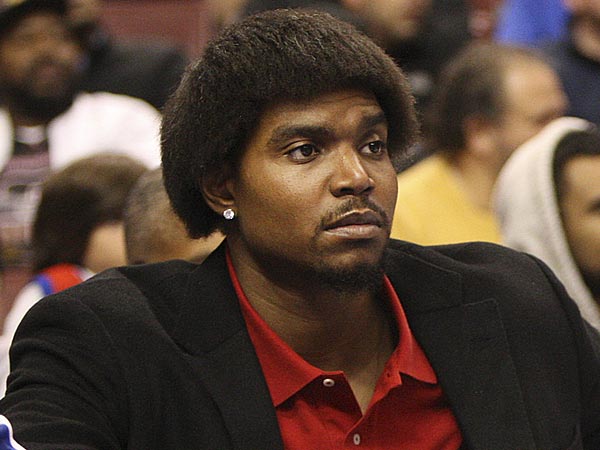 5. Andrew Bynum's…Something
This incredibly ridiculous and bad-looking hairdo has gotten looked over because of Bynum's absence from the NBA. But man, when he was sitting on the sidelines, it didn't look any better. Bynum had two highly questionable hairdos during his time with the 76ers, a team whom he never played for.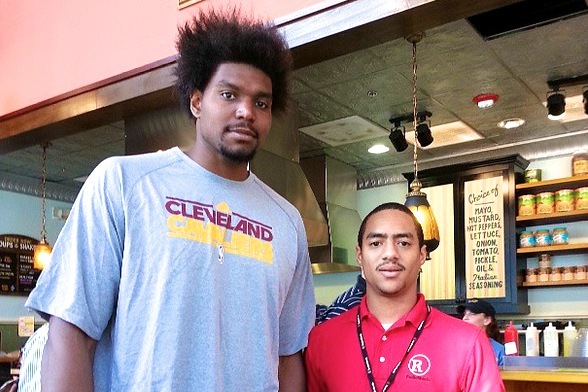 You can find the fourth best hairdo on the next page!
4. Chris "Birdman" Andersen's Mohawk
The Birdman had his Mohawk for his tenure in Denver and a portion of his time in Miami. It really goes nicely with his tattoos and beard when he grows it out. It serves as an intimidating look when guards drive into the paint.
You can find the third best hairdo on the next page!
3. Iman Shumpert's Flat Top
A retro look, Iman has owned this hairdo. It is very popular around the league. Shump has had it nearly his entire career and it has served as his trademark.
You can find the second best hairdo on the next page!
2. Ron Artest's Designs
Metta World Peace, formerly Ron Artest, always had one of the craziest hairdos. It wasn't necessarily the way it was styled, but more of
You can find the best hairdo on the next page!
1. Dennis "Rainbow" Rodman
Easily the best hair in NBA history. Rodman did not always have this hair, only with the Chicago Bulls. The cut surely matches his personality. Not only is Dennis one of the best role players in NBA history, but also he gets my vote for best hairdo.