The 10 Best Dunkers In The NBA Right Now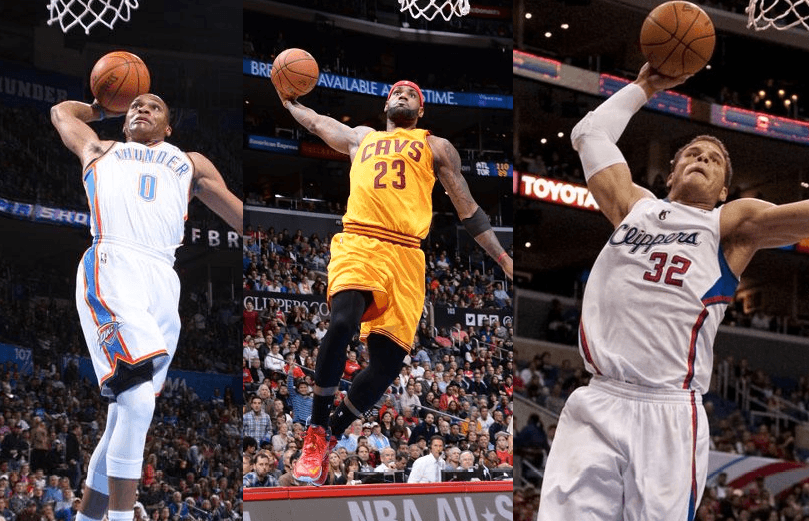 The slam dunk is the fans' favorite display of athleticism. The NBA is home to some of the most incredible athletes in the world and some of these freaks of nature are well-known for their dunking prowess. Sadly, the NBA's All-Star Weekend is no longer filled with the elite dunkers like what we had in the past. Once upon a time, the Slam Dunk Contest had world-class players competing for that trophy. Michael Jordan, Julius Erving, Dominique Wilkins, Kobe Bryant, and Vince Carter are the names that used to compete.
We sure have the powerhouses that make defenses part like the Red Sea and the crafty finishers around the rim, but the NBA's Dunk Contest saw a rebirth in fans this year with the rise of Aaron Gordon and Zach LaVine. Some of these players make you jump out of your seat when you see them closing in on the rim with their two-step gather. On that note, here are your Top 10 NBA dunkers:
10. Victor Oladipo
Victor Oladipo is becoming a pillar in which the Orlando Magic are building the rest of their team around. He's a highly skilled player that thrives when the defense gives him an open lane. What widens eyes on an Oladipo slam is the ease in which he gets up, gliding and finishing smoothly at the rim. He loves the front-on contact and finishes regardless.
Click "Next" to see the ninth best dunker in the NBA!