Sports Illustrated releases 2017 NBA rankings for players 100-51 featuring two Cavaliers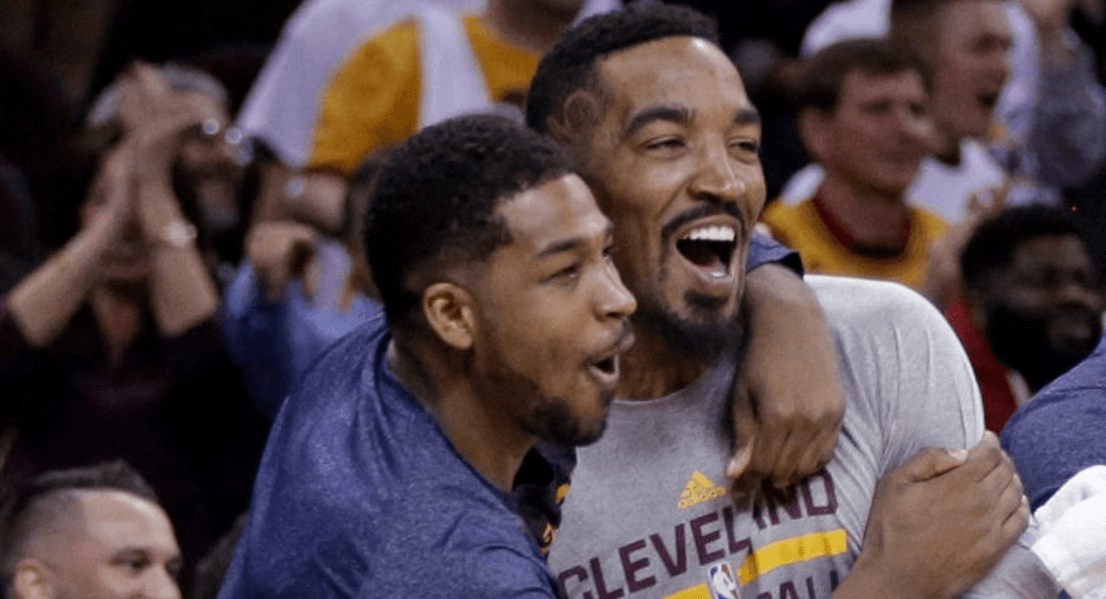 There are ups and downs to the excitement that comes with being a basketball fan. Some of the heights, the playoffs, free agency, Christmas Day, and opening night can leave us feeling ecstatic, but the lows, such as we are in right now, can leave many a sports reporter antsy and desiring something, anything to do with their time.
Luckily for us writers, ranking players is usually a good fall back, and Sports Illustrated is one of the most illustrious of the rankers.
RELATED: Tyronn Lue compares LeBron James to another future Hall-of-Famer
Every year during the downtime between peak free agency and pre-season, SI compiles a list of their top 100 NBA players, releasing them in increments. As championship teams often do, Cleveland has found a few of their players already seeing their names called.
Both JR Smith and Tristan Thompson's names were on the list during SI unveiling of 100-51. Smith, making an appearance on the list for the first time in some time, landed comfortably at 96. Seeing that there are 150 regular starters in the NBA, plus some big minutes 6th men in the NBA, 96 isn't too shabby for someone only two years ago was projected to fall out of the NBA. SI's Ben Golliver stated the following about him:
The Cavaliers' title was validation for the much-maligned Smith, whose immaturity on and off the court made him a target for critics over the years. To secure his first ring and become one of the world's most famous shirtless men, Smith (12.4 PPG, 2.8 RPG, 1.7 APG) had to evolve from a streaky freelance scorer early in his career into a narrower 3-and-D role. Playing alongside LeBron James and Kyrie Irving, Smith has virtually abandoned his off-the-dribble game, morphing instead into a valuable floor-spacing shooter. While his usage rate, free throw rate, assist rate and dunks all fell to career lows, Smith knocked down a career-high 204 three-pointers at a blistering 40% clip. Defensively, the 31-year-old Smith is still quick enough to put effective pressure defense on the perimeter, and he ramped up his effort level as the Cavaliers closed in on the title. Getting the best out of Smith requires the right circumstances—no bright lights, a veteran-dominated locker room, stars to create clean looks for him—but he proved last season that he could play big, valuable minutes on a team that won it all.
Tristan Thompson on the other hand should be very impressed with his showing. Just skirting the line as a top 50 player, Thompson landed solidly at number 52, a rise of 18 spots from his 70th place last year. Thompson was acknowledged for his defensive versatility, ability to switch onto guards, and rebounding ability. Golliver also ranked Thompson, and had this to say about the big man:
LeBron James said this summer that he's interested in potentially becoming an NBA owner one day, pointing to his interest in player evaluation. On that note, hats off to James and his agency for seeing and cultivating Tristan Thompson, a critical piece in Cleveland's back-to-back runs to the Finals. The 25-year-old Thompson (7.8 PPG, 9 RPG) was easy to dismiss as he stacked up meaningless double-doubles on poor teams early in his career. James's 2014 return to Cleveland coincided with some blossoming and refining from Thompson, who took a step back as a scorer to focus on rebounding and defense. The results have been extraordinary: Thompson has put his special nose for offensive rebounding to full use giving James extra possessions while also emerging as an undersized force with enough versatility and quickness to handle defensive assignments on the perimeter. After filling in admirably for the injured Kevin Love in the 2015 playoffs, Thompson supplanted Timofey Mozgov as Cleveland's starter last season. With a James/Love/Thompson frontline in place alongside starting guards Kyrie Irving and J.R. Smith, the Cavaliers truly hit their pace, posting a 119 offensive rating against a 106 defensive rating during the regular season, per NBAWowy.com. While there's no doubt that Thompson (and his pocketbook) owes much to James's game and influence, he's held up his end of the bargain by becoming an indispensable two-way contributor on a championship team.
What do you think Cavs Nation. Are these rankings accurate, and where do you think Cleveland's other three starters should come in?