The Cleveland Cavaliers have had a busy start to their season, but their most significant transactions may be yet to come. Veterans such as George Hill, Kyle Korver, and J.R. Smith could very well be on new teams by the trade deadline, but the Cavs should also be looking for ways to add players, not just flip them for draft picks. One young player who could find himself on the move is 2017 first overall pick Markelle Fultz.
He came into the league with high expectations after a sensational freshman season at Washington, but has been awful in the NBA thus far and has many problems both physically and mentally. If Fultz is unable to help a contender like Philadelphia right now, perhaps the 76ers would look to trade him. Should Cleveland be interested if Fultz were to become available?
Fultz is a combo guard who hasn't really figured out his primary position in the pros yet. He isn't a good enough shooter right now to play shooting guard, but he isn't a good enough playmaker to be the primary point guard.
In college, he averaged 23.2 points on 48% shooting (41% from beyond the arc), 5.7 rebounds, and 5.9 assists in 35.7 minutes per game. His defense and free-throw shooting were the two major knocks on him during the pre-draft process, and the 76ers made him the final piece of their puzzle, selecting him over other highly-touted prospects such as Lonzo Ball and Jayson Tatum.
At the start of his rookie season, Fultz seemed just that; a rookie. He showed flashes of the potential that made him the first overall pick, and also displayed his inexperience and youth. However, a shoulder injury would set into motion a cycle of drama that has yet to subside.
The pre-season hype surrounding Fultz was immense. His size and athleticism made him an excellent scorer in college, and he seemed like the perfect fit to play alongside Ben Simmons and Joel Embiid. He was to be the final major piece to the puzzle for Philadelphia, and help to form the next dynasty of the Eastern Conference.
Then, in September of 2017, videos surfaced of Fultz shooting during 76ers practices and scrimmages. His smooth jumpshot that allowed him to average 23.2 points per game was gone, replaced by an ugly and awkward shoulder-twisting shot put. This form change was apparently due to shoulder soreness that was caused by his old form. Fultz was also passing up wide-open shots in favor, signaling severe lack of confidence in his shot. Head coach Brett Brown admitted that Fultz didn't believe in his new shot, and that the team wasn't happy with it either.
After a very poor start to his rookie season, things came to a head on October 23rd. Fultz's agent revealed to ESPN that Fultz:
"Had a shoulder injury and fluid drained out of the back of his shoulder. He literally cannot raise up his arms to shoot the basketball. He decided to try and fight through the pain to help the team. He has a great attitude. We are committed to finding a solution to get Markelle back to 100 percent."
That's a slight problem. In fact, there are multiple issues that this statement covers. Firstly, just how serious was Fultz's injury? Apparently serious enough to warrant fluid being drained. Could all that really have been the result of a poor shooting form?
Being unable to raise one's arms to even shoot a ball is a major red flag, especially if it comes from a supposedly common injury. Something was obviously significantly wrong with Fultz, and he should not have been anywhere near a basketball court until he had healed completely. Fighting through pain is an admirable trait, but often times it is not in the player's best interest, especially in this instance. Fultz wasn't performing well, so the only result from playing with his injury was hurting his shoulder even more.
Or was that really the case? Fultz's agent later said
"He had a cortisone shot on Oct. 5, which means fluid was put into his shoulder—not taken out," he told ESPN. "My intention earlier was to let people know that he's been experiencing discomfort."
Which one is it? Was fluid injected or removed from Fultz's shoulder? Whatever the case, it is a big problem, but a player's agent should be intimately familiar with any medical procedure the player undergoes.
Next, the origin of Fultz's injury changed. Apparently it wasn't because of his old form, it was because he attempted to change his shooting motion in the offseason. Fultz's trainer refuted this, and no one knew what to make of the situation. Did the chicken or the egg come first? Did Fultz's form change result in his shoulder injury, or did he change his motion because of his injury?
There are multiple parties to blame here. Fultz, his trainer, and the 76ers, who have already gone through a similar ordeal with Joel Embiid. Perhaps a change in medical personnel is needed. A change of scenery for Fultz could also be in the best interest of both parties, as the situation has only worsened this season.
Fultz began the year as a starter, but looked nothing like he did in college. He was still passing up open looks and was still shooting awkwardly. Once the 76ers traded for Jimmy Butler, Fultz lost his starting spot. His shooting funk has made its way to his free throw routine, where he has juggled the ball before shooting and pump faked the ball. Recently, news broke that Fultz and his shooting coach, Drew Hanlen, are no longer in contact.
Markelle Fultz and Drew Hanlen are no longer working together or on speaking terms, according to league sources. No word on why the two parted ways, but their relationship deteriorated about three weeks ago. Prior to this falling out, Fultz spent the summer training with Hanlen.

— Alex Kennedy (@AlexKennedyNBA) November 13, 2018
And no, Fultz still is not healthy. He is scheduled to meet with a shoulder specialist next week, and was supposed to abstain from practice until he is examined. However, he worked out with the team yesterday. There seems to be a massive disconnect between Fultz, his representation, and the 76ers organization. It's worth considering whether this strained relationship can ever be repaired. Radio host Spike Eskin expects Philadelphia to cut its losses and move on from Fultz.
If the 76ers are indeed considering trading the 20-year-old, the Cavaliers should be on the phone immediately. Yes, Cleveland already has their point guard of the future in Collin Sexton, but Fultz, if he ever returns to form, could easily play shooting guard full-time, as he spent a lot of time at 2-guard in college.
The Cavs would need to handle Fultz correctly. Once the deal is completed, they should not allow him anywhere near a basketball court until both team doctors and third-parties validate that he is 100% with no setbacks. Fultz obviously has both physical and mental issues right now, and he won't be able to get his confidence back unless his body is up to the task. Getting his shoulder back to full strength should be the priority.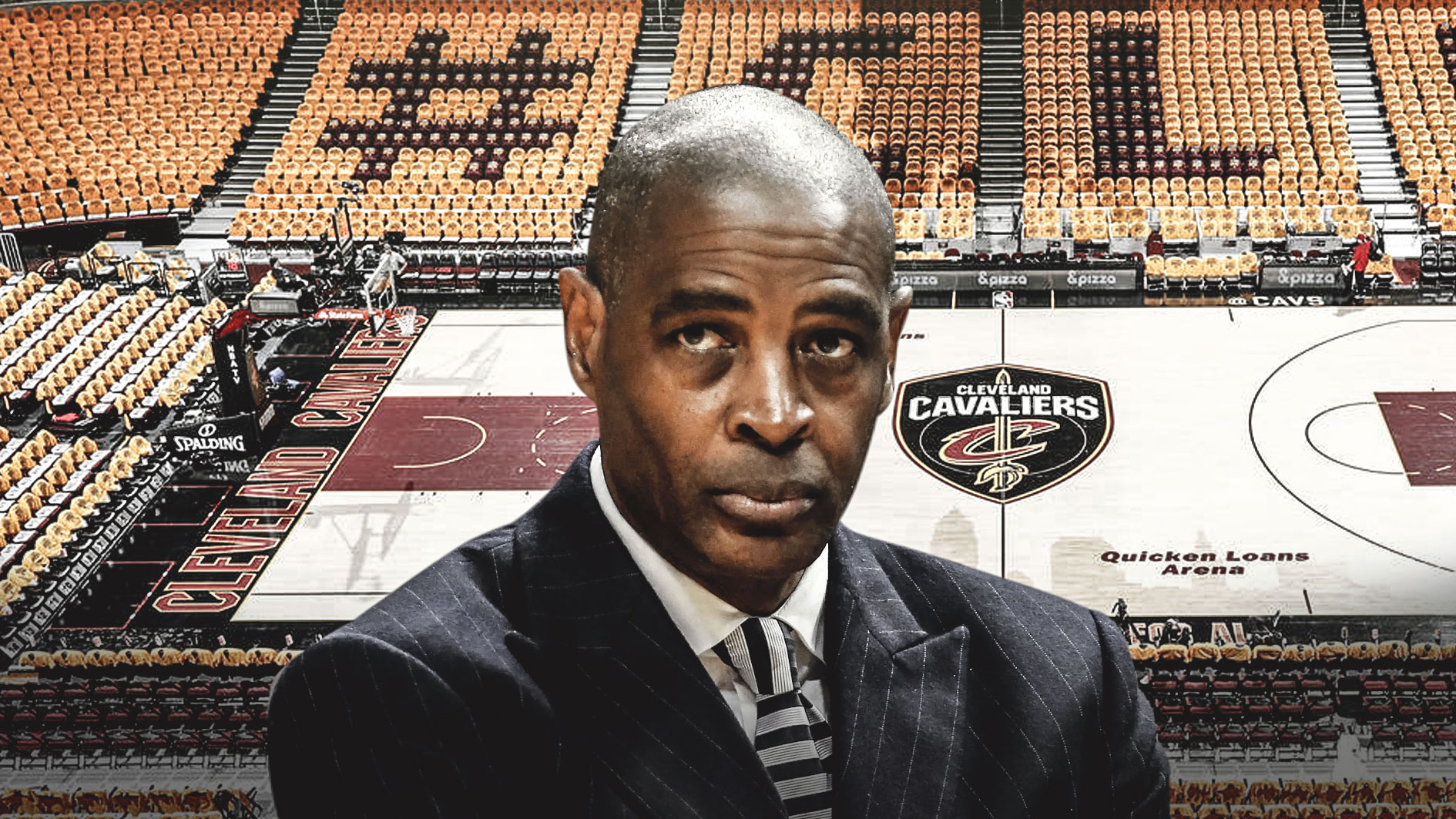 Once that happens, Fultz can just play, without the immense pressure of making a big impact on a team expected to contend for the NBA Finals. He will have time to experiment, to make mistakes, to learn, and most importantly, to find his shot again. The Cavaliers will still be a lottery team, most likely even next season, so there will be no pressure to win. Development is what matters.
Acquiring Fultz is a no-brainer. The problem is convincing Philly to accept an offer. Cleveland doesn't have many assets, and although J.R. Smith and Kyle Korver would greatly help a contending team like the 76ers, they are not nearly enough for a player one year removed from being drafted first overall. The Cavs should consider offering their first-round pick in 2020 to sweeten the deal.
They should still be a lottery team then, but with Sexton in his second season, a theoretically healthy and confident Fultz, a blue-chip player from this draft class(R.J. Barrett or Zion Williamson for example) and Kevin Love, that selection would likely be a late-lottery pick, which is well worth giving up for a player of Fultz's caliber.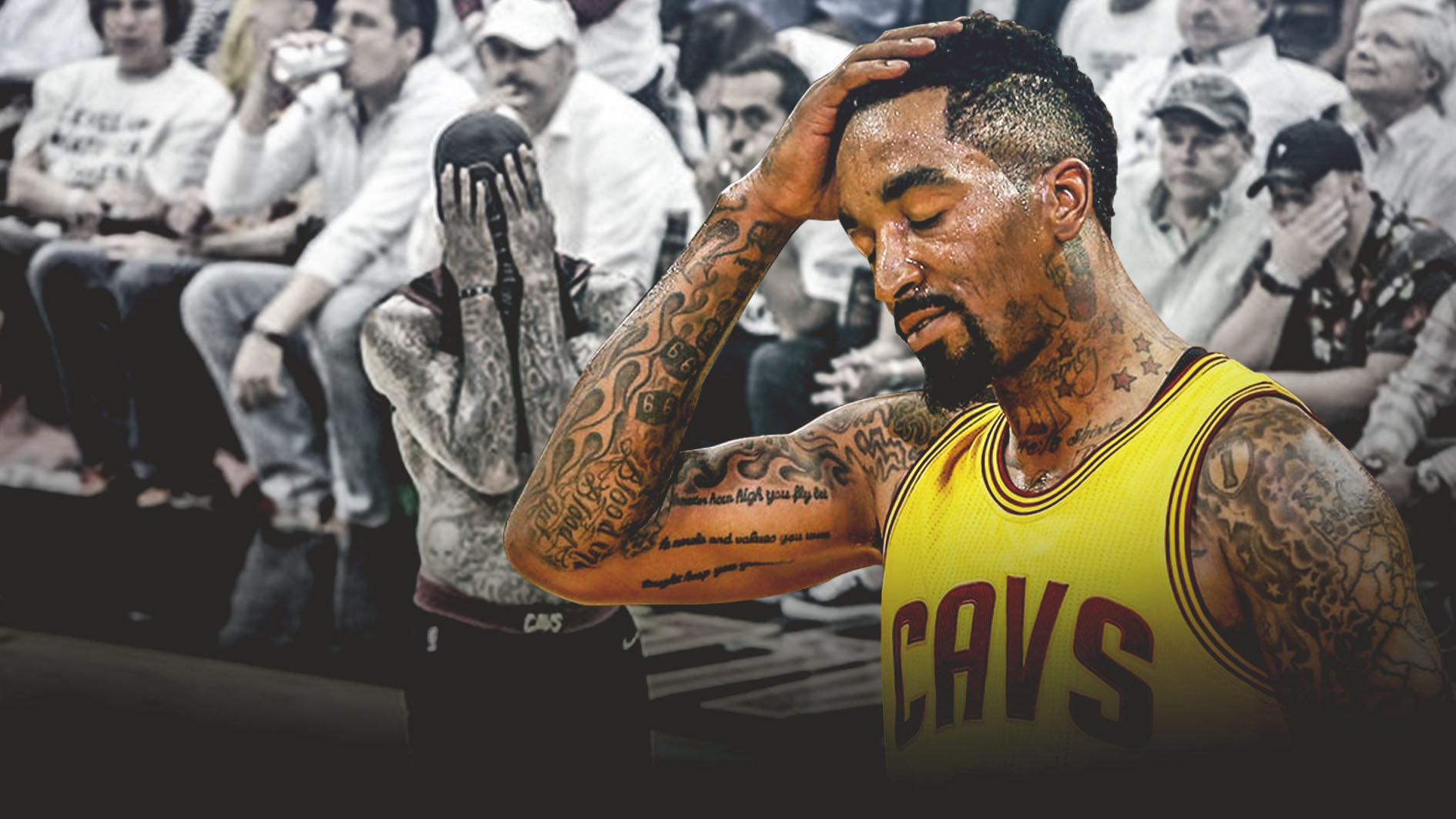 Trading for Fultz is a massive risk. There is the possibility that his injury ends up becoming far more serious than previously reported, to the point that he is never the same player he was in college. He could also heal but never regain confidence. However, taking the risk on Fultz gives the possibility of a much higher reward than a late-lottery pick. Korver, Smith, and Cleveland's 2020 unprotected first may not be enough to get a deal done, but it should at least start a conversation with Philadelphia management.
The Cavs would also be doing right by Korver and Smith. Korver was promised a trade in the event that LeBron James left town, and now Smith has stepped away from the team and will be traded at some point. Both players have been instrumental to the success of the team over the past few years, and they deserve to be rewarded for their on-court performance as well as how they handled themselves off the court. Sending them to Philadelphia would give them the opportunity to spend the final years of their career competing for a championship.
Trying to fix Markelle Fultz would be a risk, but it is one that Cleveland can afford to take. If Fultz ends up panning out, it could be arguably the best reclamation project in NBA history. A fully healthy and confident Fultz would be a good fit on this team, and would be part of a young core to build around for the next decade.