Cleveland Cavaliers rookie point guard Collin Sexton is in an unfortunate circumstance.
In the social media era of the digital age, information is transmitted and received instantaneously, setting the stage for human beings' patience to dwindle to the point where the results we want are unrealistic not because of the loftiness of the goal but because of the rapid pace at which we expect development to be seen. There's perhaps no greater evidence of impatience than watching the way people consume the game of basketball now versus ten or twenty years ago.
Gone are the days when Kobe Bryant's requirement to sit on the bench and learn behind veterans was met with understanding or even applause. In is the age where, if a rookie isn't a standout player in his first season, the team made the wrong selection.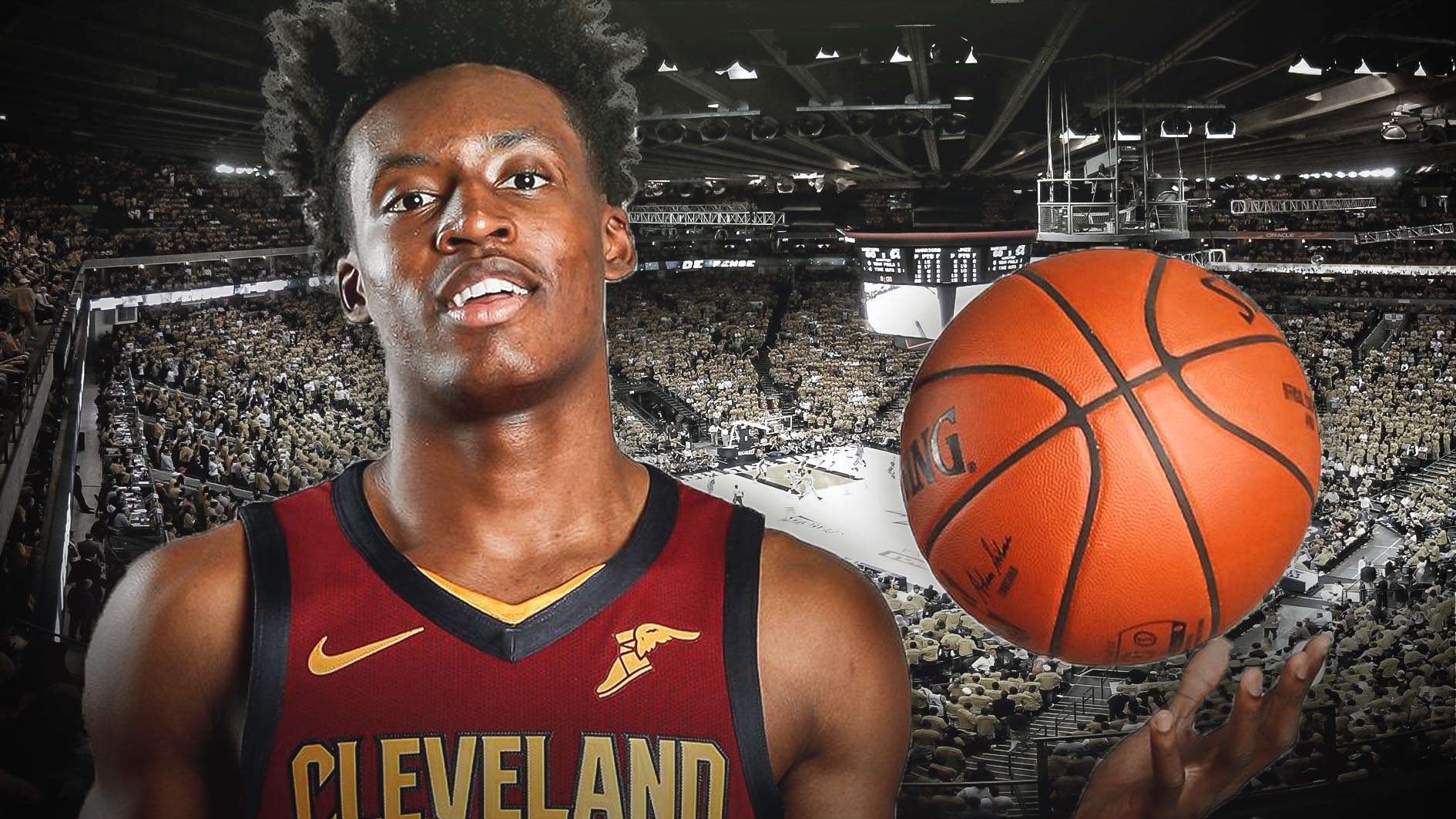 Sexton is no exception to this new line of expectation.
It's been a rough week for the 19-year-old and it's only Tuesday. After a report from The Athletic's Joe Vardon put Sexton's basketball IQ in the crosshairs, Sexton played a season-low 16 minutes against the Orlando Magic on Monday night, in head coach Larry Drew's effort to "win the game." Sexton was uncharacteristically jittery against the Magic, constantly losing his handle in the face of ball pressure.
If you didn't know any better, you would think the kid heard everything that was being said about him and was trying to get all of his respect back on one play nearly every time he touched it. He was anxious. More anxious than he had been even in his debut.
With averages of 10.5 points, 2.3 rebounds, 2.2 assists and 0.5 steals in 23.0 minutes per game with a true shooting percentage of 51.8, Sexton is putting up numbers don't look bad on the surface. In fact, Sexton's per 36 minute averages of 16.4 points, 3.6 rebounds, 3.4 assists and 0.8 steals per game are actually pretty solid, even if unspectacular.
However, it's how Sexton looks on the court that often gets him in trouble. Too many times, coaches and teammates have been frustrated by Sexton's lack of awareness on both ends of the floor.
On defense, Sexton can get caught up in the individual matchup and forget his role within the team defense. Other times, he simply fails to keep his man from penetrating the lane despite his athleticism and defensive tenacity because he doesn't know his opposition's tendencies or play as physically as he should; he's usually reacting their movements rather than being the aggressor on defense.
On offense, Sexton has shown flashes of a go-to shot (his pull-up midrange jumper), an ability to attack the lane and a workable three-point shot and starter-level court vision.
However, Sexton too often settles for long-twos (16 feet away from the rim to the three-point line), which account for 38.4 percent of his shot attempts (per Basketball Reference). He's only making 36.4 percent of those shots which is unsurprising, as they're the toughest shots in the NBA. He's also struggled finishing around the rim, converting just 50.0 percent of his shots in the restricted area, per NBA Advanced Stats. Sexton could stand to be smarter about his shot-selection, of course, but he needs to show more savvy in how he scores in general.
His need to grow as a floor general is most pronounced when he tries to make an initial move and can't break down the defense. Too often he picks up his dribble or throws a wild pass to a teammate rather than dribbling back out and passing to a teammate or running a play.
Nonetheless, despite Sexton's weaknesses as a point guard, he has an athletic ability and energy to his play that you can't teach. You can teach Sexton how to see the court better with film study. Experience being the best teacher, and with guidance from a head coach who was a point guard in Drew, Sexton's understanding of the what he should do as a point guard and when will grow as well.
He wasn't drafted because he was going to be a high-level floor general in his rookie year, frankly. He was drafted because he can put pressure on defenses in ways few other ways when the mental side of his game catches up to his physical profile.
It will take time and patience but there's been no reason to believe he can't be a cornerstone point guard.
10 games into the Cavaliers season, he's shown a need to develop exponentially in some areas. That's for sure.
The only way he will, is by getting a chance to apply the lessons he learns in theory in a game setting.
It's as simple as that.
For those wondering if Cleveland should prioritize Sexton's development over wins, the Cavaliers aren't in a championship-or-bust season and though they want to be in playoff contention, it's clear that the team needs another player to breakout in order for that to happen.
It could be Cedi Osman. It could be Rodney Hood.
It could be Sexton.
A chance at a bottom seed in the Eastern Conference Playoffs isn't more important than his development, not just because of the chance that in the course of his rookie experience, the NBA game clicks for him.
It's because out of the 14 Cavs players that would be in the postseason, he's one of just five players guaranteed to be on the team past this season.The eighth overall pick in the 2018 NBA Draft, Sexton's a key to Cleveland's future.