Shaquille O'Neal defends LeBron James, takes a shot at Charles Barkley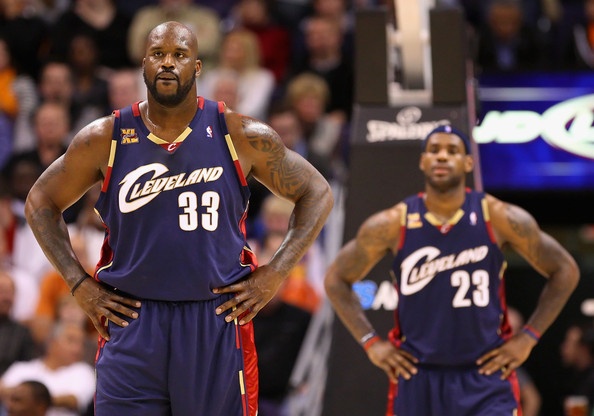 LeBron James and his Cleveland Cavaliers have been a major point of conversation over the past week. Many have taken a shot at James for his comments regarding the Cavs' need for a playmaker, while former teammate, Shaquille O'Neal, defended the King.
The NBA on TNT crew, including Shaq', Kenny 'the Jet' Smith, Charles Barkley and Ernie Johnson tackled the situation, in a heated argument. Barkley and Smith argued the reigning champion Cavaliers should be just that, champions, and let their roster do its job.
O'Neal on the other hand, defended James' honor, and the Cavaliers as a whole.
The TNT crew has a heated discussion surrounding LeBron James' recent comments 😁 pic.twitter.com/YbsmP8LWxP

— NBA on TNT (@NBAonTNT) January 27, 2017
This team will be subject to rumors and debate until either the trade deadline passes, or they make a deal for their sough after 'play-maker'.
Cleveland took their first step towards recovery on Sunday afternoon, as they defeated the visiting Oklahoma City Thunder. Winning is the cure to all things negative, and will be the only way to quieten the critics.