Richard Jefferson says LeBron James' poor Game 3 was because of an illness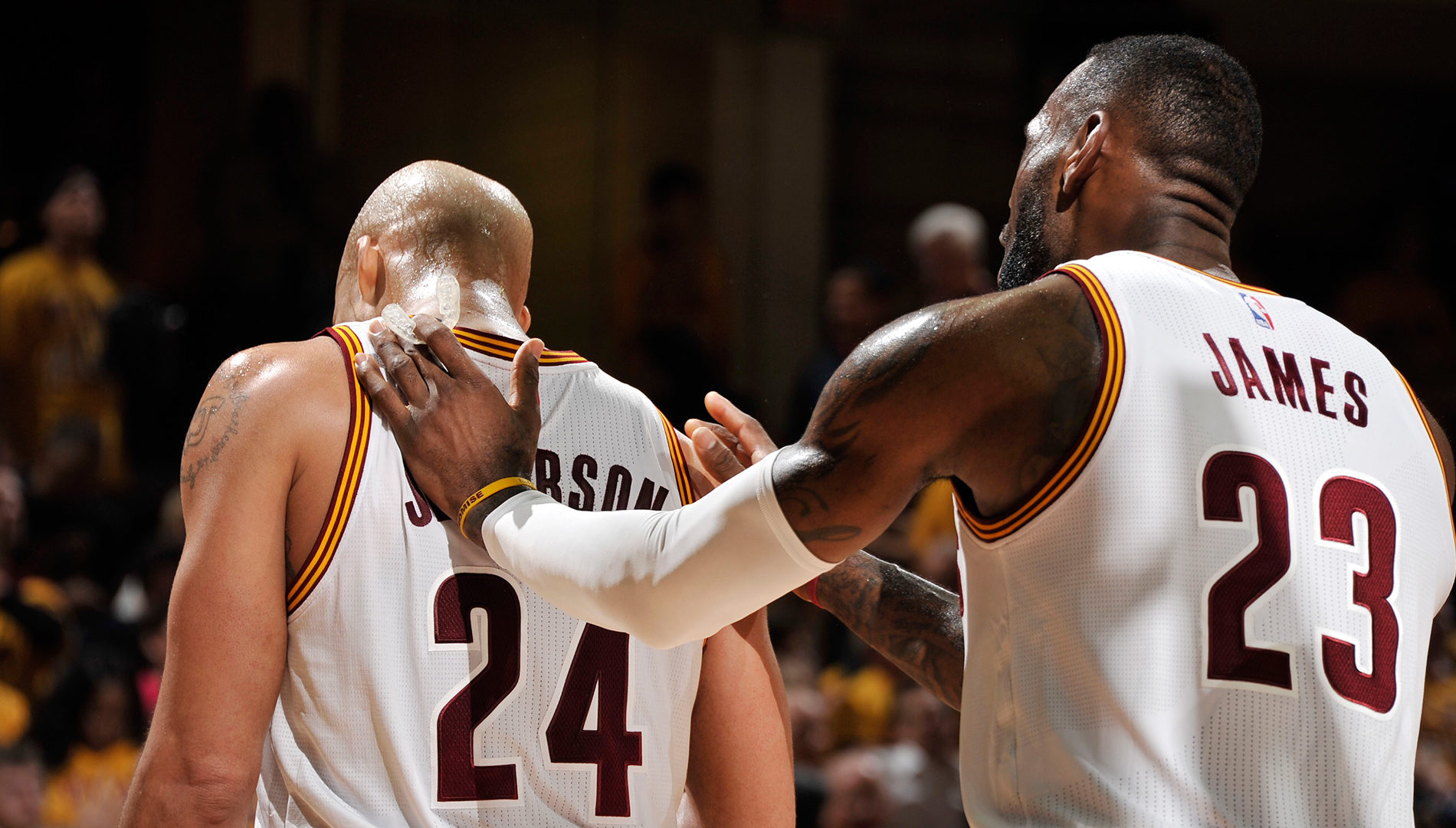 When the Boston Celtics came to Cleveland for Game 3 of the Eastern Conference Finals on Sunday, most NBA fans were expecting the Cavaliers to cruise to victory. You see, Celtics point guard Isaiah Thomas was ruled out for the remainder of the playoffs due to a hip injury, and the Cavs had just torched the Celtics in Games 1 and 2.
As it turned out, the boys from Beantown went on to shock the Cavaliers with a 111-108 Game 3 win by way of a buzzer-beating three from Avery Bradley. Making things worse, LeBron James turned in just 11 points (4-of-13 from the field, 0-of-4 from beyond the arc), six assists, and six rebounds in his 45 minutes of playing time.
So, what was going on with James in Game 3? Cavs forward Richard Jefferson thinks he has an answer.
"I know he (LeBron) won't talk about it, so I'll give my big guy a shout," Jefferson told Seth Walder of The New York Daily News. "Deron Williams missed shootaround this morning because he had like a little bug, really lethargic, had no energy. And I think that's what 'Bron had. And sometimes these little bugs can go around … he was like, when Deron didn't show up to shoot around, it kind of started clicking in his head. Because for him it was more of like, 'I don't know why I was so lethargic, why I had no energy, I had nothing.' And so, these little things happen. It was no panic. Look, he was lethargic, they hit a bunch of tough shots, if Marcus Smart doesn't go 7-for-10 from three, then we're not even talking about it."
The King had a much better performance in Game 4, scoring 34 points (15-of-27 from the field), six assists, five rebounds, and one block in a 112-99 victory. The series now shifts back to Boston. Game 5 is set for Thursday at 8:30 p.m. on TNT.