Richard Jefferson responds to Draymond Green's comments.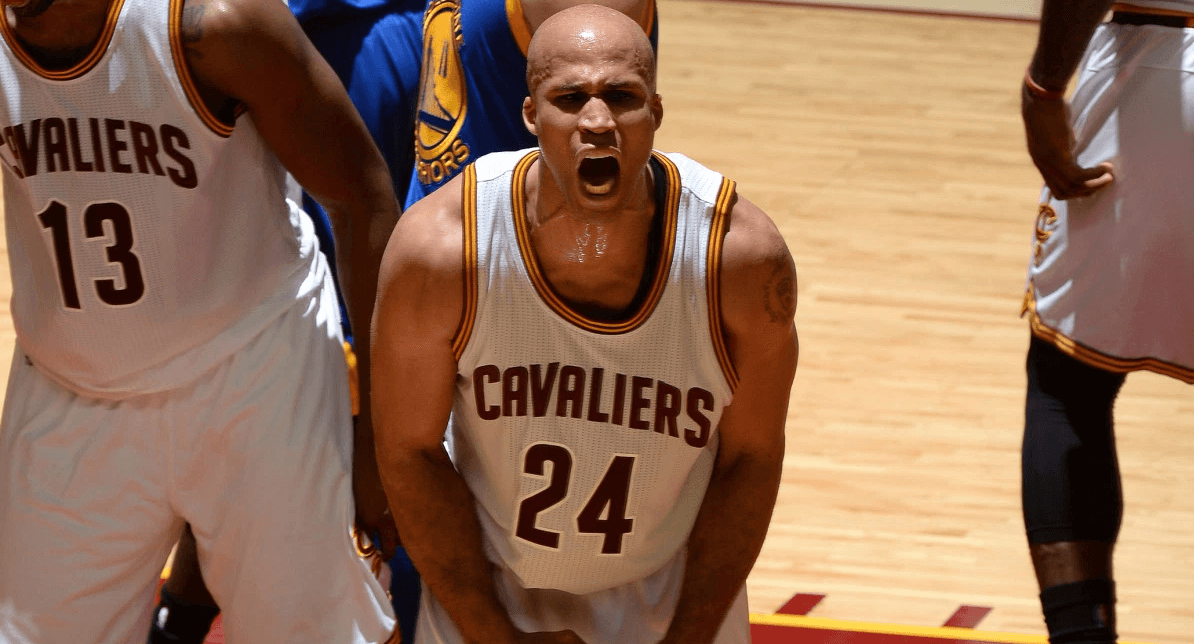 Draymond Green came out and made some pretty bold statements about the Cleveland Cavaliers a couple of days ago, stating that he doesn't think they have much resistance in the Eastern Conference. The Golden State Warriors forward added that he only sees one team play good basketball while the rest just do something else and that their Western Conference opponents have been tougher.
That didn't come off well to fans around the league with Green essentially taking a shot at the Eastern Conference and the Cavs for having an easier road to the Finals. On Thursday afternoon, upon hearing about Green's comments, Cavs forward Richard Jefferson responded.
"Somebody that decided to start a podcast after we did wanted to comment on the quality of teams that we're playing, which I think is just not very nice, because obviously we know what Portland and Utah have accomplished this year, or just in general. I can imagine with (Jusuf) Nurkic being out, obviously Portland was at full strength. With George Hill being out, obviously Utah was at full strength. Mike Conley being out a couple years ago — full strength. Cavs not having Kevin (Love) or Kyrie (Irving in the 2015 NBA Finals) at full strength. So at the end of the day to criticize what other people are doing, I think it's just best that you take care of whatever's in front of you. But you should never criticize what other people are doing. You should never criticize what other teams are doing.

"At the end of the day, if you are working with an efficient group of guys that are handling their business, then you should take it. But you should also look at, 'Have we been playing the highest level of teams every single year, everybody at full strength?' before you go and criticize other people. I steer away from that question, and we all know you should steer away from that, but I just figured since it was brought up and since you asked. That part I just thought was funny."
As if the Cavs-Warriors matchup needed any more fuel added to the fire, Jefferson and Green have provided just that for a fans looking forward to their third consecutive duel.
Richard Jefferson calls out Draymond Green for criticism about Cavs opponents. Says Warriors haven't played vs. tough competition, either. pic.twitter.com/7GOVtnLMTr

— Jordan Heck (@JordanHeckFF) May 11, 2017