Richard Jefferson on LBJ: He always wants to feel uncomfortable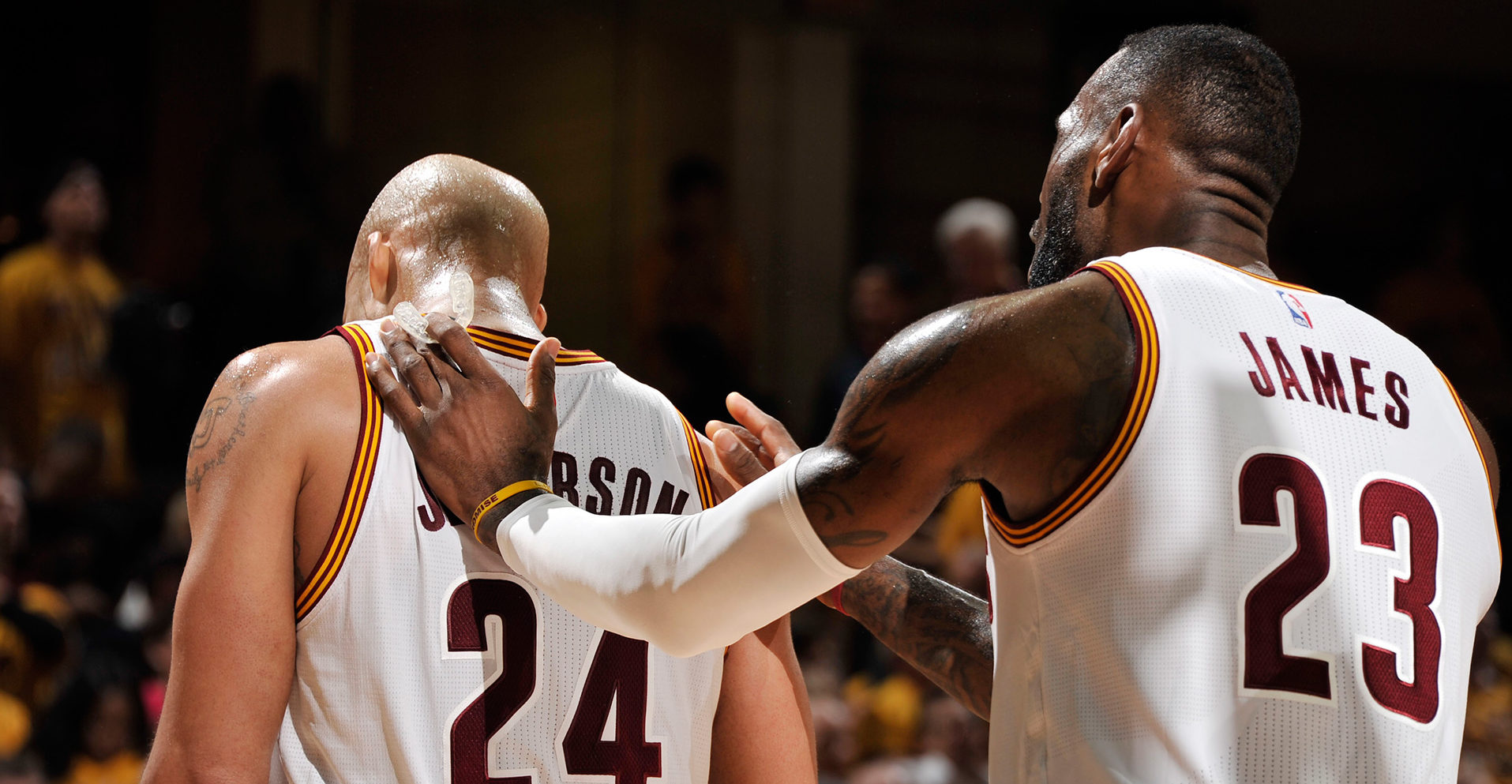 If you live under a rock, you probably haven't heard that the Cleveland Cavaliers are on a major slump as of late, and every media outlet is having a field day with it. To add insult to injury, LeBron James is fueling the situation by claiming his Cavaliers need more 'playmaking' help.
While everyone has had their opinions broadcast around the world, finally a teammate is stepping up to weigh in.
Richard Jefferson played 13 seasons against LeBron James and the Cavs, and is now in his second season teaming up with The King in Cleveland. Understanding the situation from the inside, 'RJ' explains he believes James likes to feel "uncomfortable".
"I always joke with him that he's one of those guys – and it's not surprising, I think lots of players with his kind of mindset and ability set – I think they thrive when things are a bit uncomfortable," Jefferson told ESPN's Dave McMenamin.

"They don't shy away from those moments. They don't shy away from things being difficult. … I'm still an outsider looking in on his perspective, but when you look at the subliminal tweets or you look at him cracking jokes or you look at him kind of stoking the fire, it's because he doesn't ever want to be too comfortable. He never wants to feel comfortable."

"He always wants to feel uncomfortable. And I think that's what pushes him. I think that's part of the reason why he's so great is that he's never in a mode where like, 'OK, this is a good place to be!' No. He's like, 'Where can I go next? Where can I go next? I have to keep pushing and striving for another level of greatness. Because he knows that that's the only way to achieve what he wants to achieve."
Jefferson's assessment of James may seem harsh but he knows him better than most. LeBron James is a world class athlete, and he demands world class production from everyone else around him. That includes his teammates, coaches and front office staff, a reason why the Cavaliers were crowned NBA World Champions in 2016 in historic fashion.
It's because of that world class demand that he has a star studded team surrounding him, and if he believes he's one play-maker away from chasing another title for the Cavaliers, then go and get him another play-maker. Simple.
This guy is from Akron, Ohio. He grew up in an uncomfortable lifestyle, and uncomfortable upbringing, he feels at home when he's uncomfortable. He won't feel comfortable until he hoists the 2017 version of the Larry O'Brien trophy above his head.
Moments later will be back to his uncomfortable self, thinking about what needs to be done the following year to make it happen all over again. He's just that kind of guy.
James' Cavaliers have an uphill battle staring them right in the face, their off-court problems are being amplified by their sub-par performances.
Winning fixes most things, and winning it all fixes everything.