Richard Jefferson and Channing Frye get a kick out of LeBron James' workout routine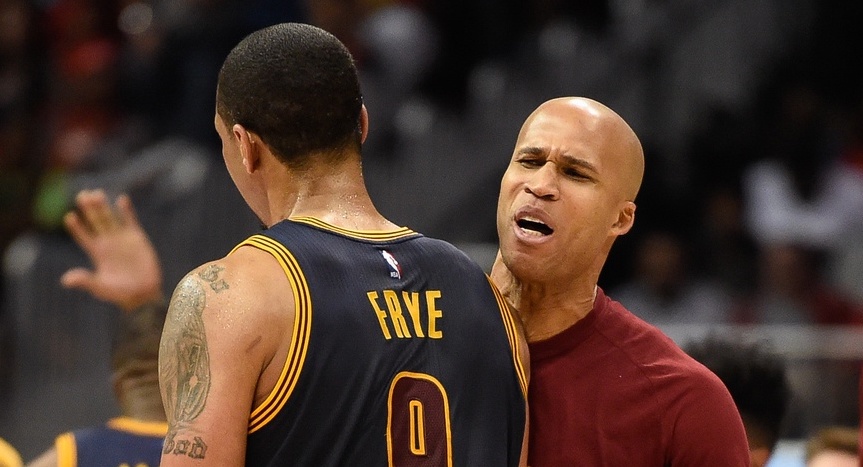 A lot of athletes keep a tight schedule with regards to their diet and workout routines. However, Cleveland Cavaliers superstar LeBron James takes staying in shape to a new level.
During a recent training session at Cleveland Clinic Courts, Richard Jefferson and Channing Frye got a kick out of James' version of back exercises. A bit of a warning: the following video contains some foul language.
Richard Jefferson is really confused by what LeBron James is doing 😂 pic.twitter.com/CRQomnjMH8

— Def Pen Hoops (@DefPenHoops) April 25, 2017
As you can see from the video, Jefferson and Frye seemed befuddled by James' method of lifting. However, James knows that winning at the highest level requires loads of hard work and hours of time in a gym. Whatever he has been doing to stay in shape is obviously working.
With quite a few days remaining until their next game (May 1st), it looks like the boys from Cleveland are bonding well — as usual. Whether they face the Toronto Raptors or Milwaukee Bucks in the second round of this year's NBA Playoffs, The King and his men will be ready.