Richard Jefferson calls out Barkley and James for "bickering like school girls"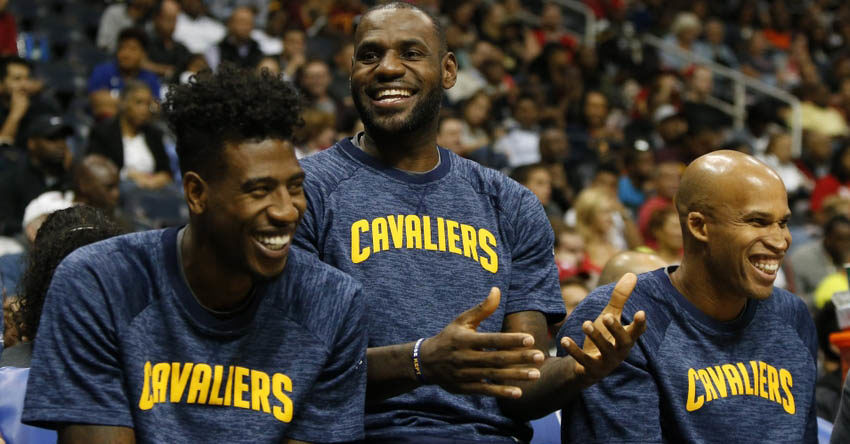 Last night, the NBA's defending champion Cleveland Cavaliers were in the nation's capital for a match-up with the Washington Wizards. When the smoke cleared inside The Verizon Center, the Cavs walked into the visiting locker room as overtime winners, 140-135.
As they normally do after all Cavaliers wins, Richard Jefferson and Fox Sports Ohio's Fred McLeod were prepared for their next installment of "Was it something I said?"
Where does this game rank in the pantheon of your regular season and overtime games?," McLeod asked Jefferson.
In light of LeBron James' epic performance in last night's win, RJ, as Jefferson is affectionately known, decided instead to voice his opinion on the recent back-and-forth banter between James Charles Barkley.
Charles, you can say what you wanna say, Charles, and I respect you because… I'm talking to Charles Barkley by the way. I know sometimes there's differences of opinions, but to say that man (James) is not one the greatest of all time, I'm gonna have to disagree with you on that one."
Jefferson then shifted his focus to Cleveland's effort as a team throughout the game.
The performance that he (James) did, just doing everything. And Ky (Kyrie Irving) late game. Kevin (Love) all game. You know, it was just an impressive stretch by all of our bigs, all of our big guys. And everybody contributed. We were down. We were up. We fought. It was a great regular season game."
As the segment came to an end, Jefferson took one last jab at the Barkley-James feud.
I don't know if Charles is going to see this. I love Charles, that's my guy, love him to death. It's kind of funny being on the outside watching those two fight and bicker like school girls, but you know, love 'em both."