Report: Pat Riley once nixed a deal that would help Cleveland Cavaliers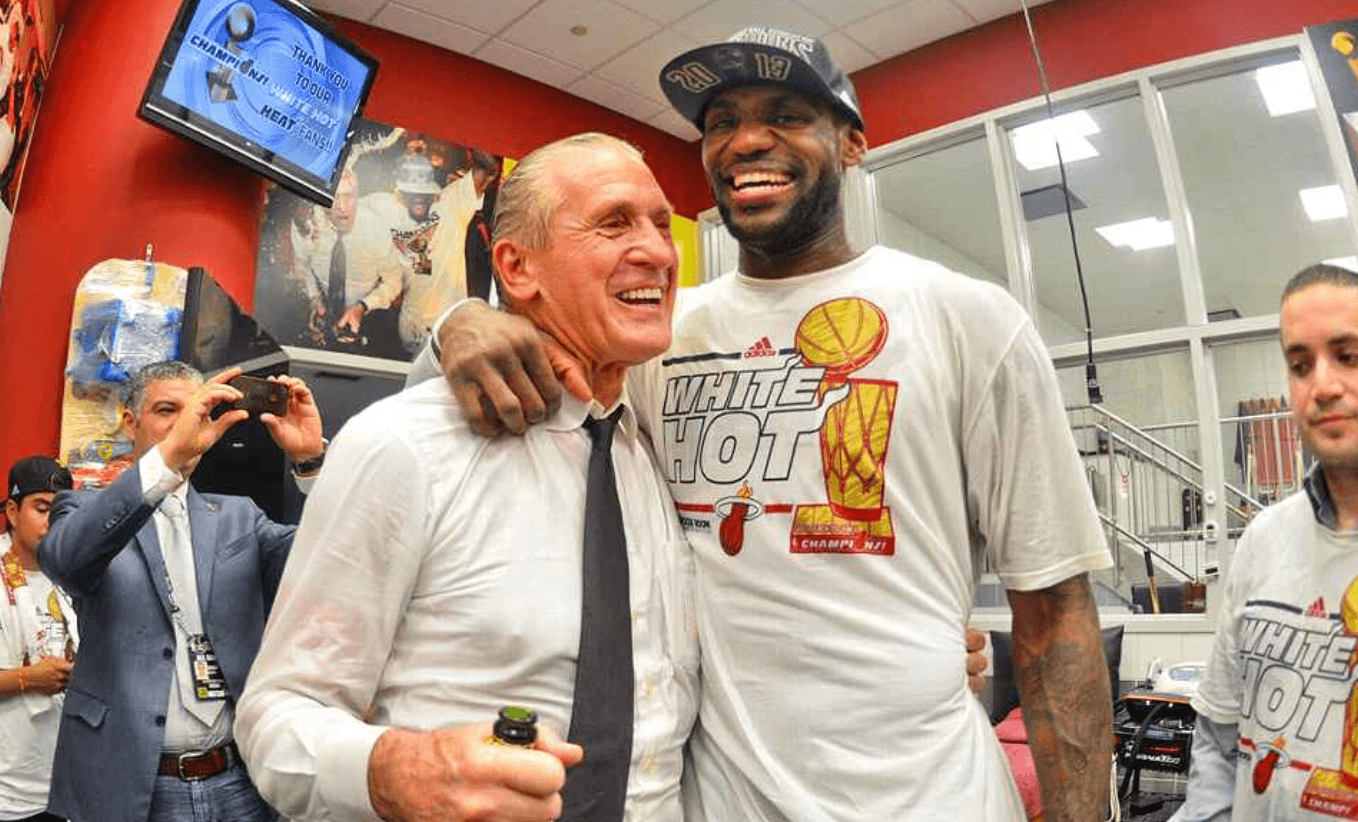 The Cleveland Cavaliers signed a former Miami Heat player in Derrick Williams earlier this week to bring in a more athletic second unit. This isn't the first time the Cavs have added former Miami Heat players to their roster, as there was the obvious additions of LeBron James, Mike Miller, and James Jones back in 2014. All of those, however, were through free agency, not via a trade.
According to Jason Lloyd of the Akron Beacon Journal, Heat President of Basketball Operations Pat Riley has been very adamant about not making moves that would help the Cleveland Cavaliers in their pursuit of multiple championships.
For example, a few years back, sources told Lloyd that Riley nixed multiple deals that could've sent Cleveland State point guard Norris Cole to the Cavaliers in a potential three-team deal.
"It's fair to wonder if Riley would've been so accommodating had he known Williams would wind up here. After all, this is the same Pat Riley who a couple years ago nixed two separate, three-team trades at the deadline that ultimately would've brought Norris Cole to Cleveland, according to sources. Riley killed both deals when he learned they would help LeBron James and the Cavs."
Norris Cole ended up being traded to the New Orleans Pelicans.
If you thought the Cavs were the only ones upset when James left them, the Miami Heat and Riley might (still) be taking it just as bad. Moves and reports like that don't make Riley look very grateful of the four consecutive NBA Finals appearances with two championships James helped bring to the city of Miami before deciding he wanted to bring that same championship excitement to his home state of Ohio.