REPORT: J.R. Smith To Decline Player Option, Will Test Free Agency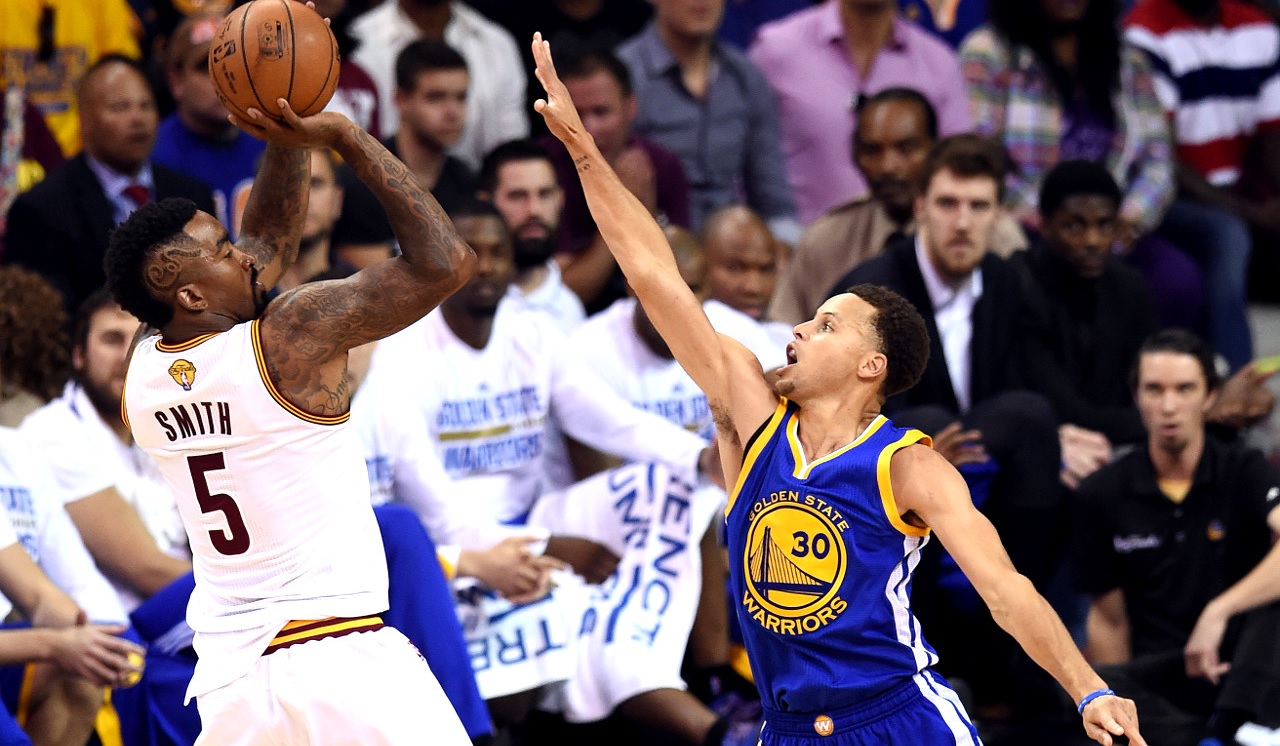 J.R. Smith has been a lifesaver for the Cavs this season, knocking down three pointers at a sometimes insane, but not surprising, rate. According to Chris Haynes of Cleveland.com, Smith will become a free agent at the end of this season after declining to pick up his player option for the 2016-17 season.
RELATED: VIDEO: Tyronn Lue's Epic Pre-Game Locker Room Speech Before Game 5
Cleveland Cavaliers sharpshooter J.R. Smith will allow his player option deadline of June 16 to pass in order to become a unrestricted free agent this summer, league sources informed cleveland.com.

He will forgo his second-year option salary of $5.4 million to explore the opportunities on the open market with the cap expected to jump to $92 million.
Just because Smith is going to enter free agency, it doesn't mean he's going to leave. The only reason this is news during the NBA Finals is because Smith's deadline is June 16th, as Haynes noted. Smith loves the city, the fans, and his team in Cleveland. It's clearly a business decision by Smith, and there's also no reason for Smith not to return to a winning situation with a close-knit team in Cleveland.
"This is where I want to be," Smith said. "The fans love me; I love them and my teammates."
RELATED: Richard Jefferson Responds To Klay Thompson's Comment Towards LeBron James
For now, Cavs fans want to end the championship drought by coming back to win Game 6 to force a decisive Game 7.