Report: Dwyane Wade expected to join Cavs at some point this season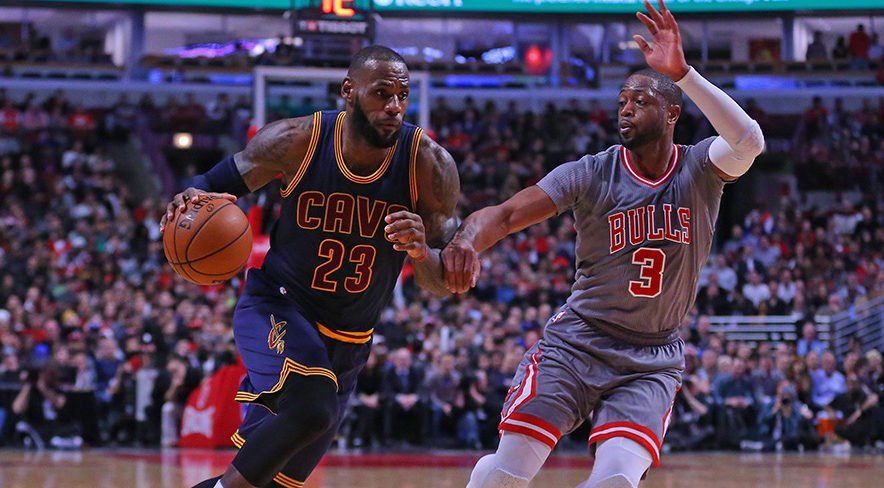 Chicago Bulls shooting guard Dwyane Wade is expected to reunite with former Miami Heat teammate LeBron James as a member of the Cleveland Cavaliers at some point this season, according to Cleveland.com's Joe Vardon via Bleacher Report.
"As of right now, people close to James are fairly confident that, at some point this year, Dwyane Wade is going to end up on the Cavs," Vardon said in the Wine and Gold Talk podcast on Tuesday.
This comes at the heels of a report from ESPN's Nick Friedell suggesting Wade could push for a buyout from the team and that there is a "widespread belief within the organization… a deal that would allow Wade to play elsewhere will eventually get worked out at some point during the season."
Wade is very much aware of the rebuilding process his Bulls are set to undergo this season and at 35 years of age, he's unlikely to want to be a part of the process. While there have been rumors of his potential return to the Miami Heat after leaving the door open earlier this summer, talking to former longtime teammate Udonis Haslem and even switching his kids from a Chicago school to one in South Florida, his return is impeded by many factors.
Even if he were to negotiate a successful buyout that shaves off a large part of the $24 million he is owed this upcoming season, the Heat roster is stacked at the guard position, featuring six guards battling for playing time, including backcourt starters Goran Dragic and Dion Waiters.
The Heat have chosen to build around their youth, going all-in on big dipper Hassan Whiteside and his development as the next cornerstone franchise player.
The Cavs on the other hand are on win-now mode despite the shuffling of the pieces that would include trading Kyrie Irving and James' impending free agency decision (Part III), making a potential acquisition of Wade a more feasible short-term alternative.